NBA Conference and Championship Odds – League Resumes
June 9, 2020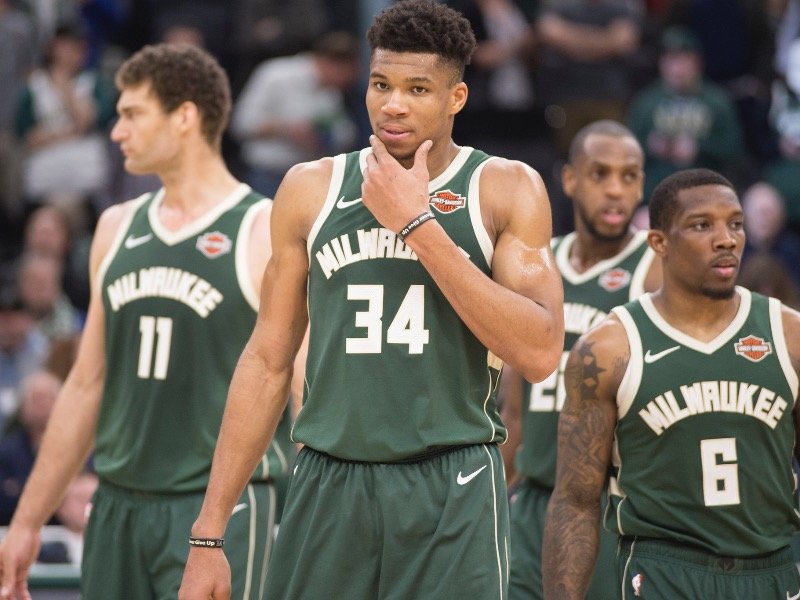 The NBA has devised a plan to finish out its interrupted NBA season in unusual fashion. Of course, there is nothing usual about 2020. The league will hold a closed basketball event which will of course be televised.
The concept is that 22 top teams will show up to Orlando Florida and stay on a Disney campus. They will then participate in a two-day play-in tournament on August 16th – 17th. The playoffs will then officially begin on the 18th The Finals would end no later than October 12.
In my mind this would put the NBA playoffs up directly against football, which will probably have resumed regular activities by then. If that is the case, will the NBA continue to play their games on the Orlando campus? Or will the return back home?
Also in my opinion they should just start an abbreviated version of the playoffs as soon as possible and keep it away from football season. But what do I know?
Here are the sportsbook conference odds as well as the 2020 NBA Championship Odds
Eastern Conference Title Odds
| | |
| --- | --- |
| Milwaukee Bucks | -200 |
| Boston Celtics | +600 |
| Toronto Raptors | +950 |
| Philadelphia 76ers | +1200 |
| Miami Heat | +1800 |
| Brooklyn Nets | +2000 |
| Indiana Pacers | +4000 |
| Orlando Magic | +8000 |
| Washington Wizards | +50000 |
Western Conference Title Odds
| | |
| --- | --- |
| Los Angeles Lakers | +125 |
| Los Angeles Clippers | +185 |
| Houston Rockets | +900 |
| Denver Nuggets | +1500 |
| Dallas Mavericks | +2000 |
| Utah Jazz | +2000 |
| New Orleans Pelicans | +5000 |
| Oklahoma City Thunder | +5000 |
| Portland Trail Blazers | +6600 |
| Memphis Grizzlies | +10000 |
| San Antonio Spurs | +30000 |
| Sacramento Kings | +50000 |
| Phoenix Suns | +75000 |
NBA Title Odds
| | |
| --- | --- |
| Los Angeles Lakers | +225 |
| Los Angeles Clippers | +275 |
| Milwaukee Bucks | +300 |
| Boston Celtics | +1200 |
| Houston Rockets | +1800 |
| Toronto Raptors | +2500 |
| Denver Nuggets | +2800 |
| Philadelphia 76ers | +2800 |
| Dallas Mavericks | +4000 |
| Utah Jazz | +4000 |
| Brooklyn Nets | +5000 |
| Miami Heat | +5000 |
| Indiana Pacers | +8000 |
| New Orleans Pelicans | +10000 |
| Oklahoma City Thunder | +10000 |
| Portland Blazers | +10000 |
| Memphis Grizzlies | +20000 |
| Orlando Magic | +20000 |
| San Antonio Spurs | +50000 |
| Phoenix Suns | +75000 |
| Sacramento Kings | +100000 |
| Washington Wizards | +100000 |