Odds on Which QB Will Start for Patriots
June 15, 2020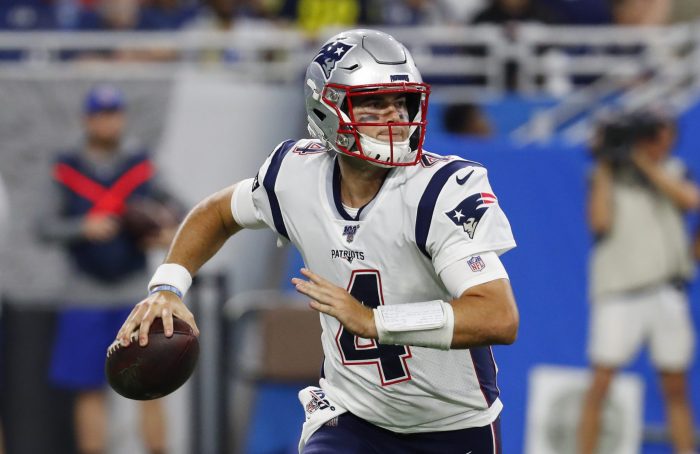 Every football fans knows that Tom Brady is no longer in New England. The QB did not get the kind of offer he wanted from the Patriots so he decided to take his talents to the Cigar City USA aka Tampa.
The Bucs offered Brady a two year, 50 million dollar contract. Brady also gets to join a team that has great wide receivers, a decent O line and a decent defense to boot.
There is more of a question mark hovering over his former team however. The Patriots always have great defense, special teams and offense. But the QB position is key. And they have not brought any stars in to replace Brady. Not yet anyway. There is some talk about bringing in former NFL MVP Cam Newton. So, Cam is on this odds list.
Starting QB for New England Week 1 – odds from BetOnline.ag
Jarrett Stidham -350
Cam Newton +400
Brian Hoyer +500
As the odds imply, Stidham is most likely to be the starter. It appears that Bill Belichick and Robert Craft have faith in this guy. Enough faith to let go of the three time NFL MVP, and six time Super Bowl champion Tom Brady.
Stidham has thrown for just 14 yards, zero TDs and 1 INT in his young career. In college (at Auburn) Stidham threw for 48 TDs and 13 INTs.