Exact Teams to Make it to Super Bowl 55 Odds
June 19, 2020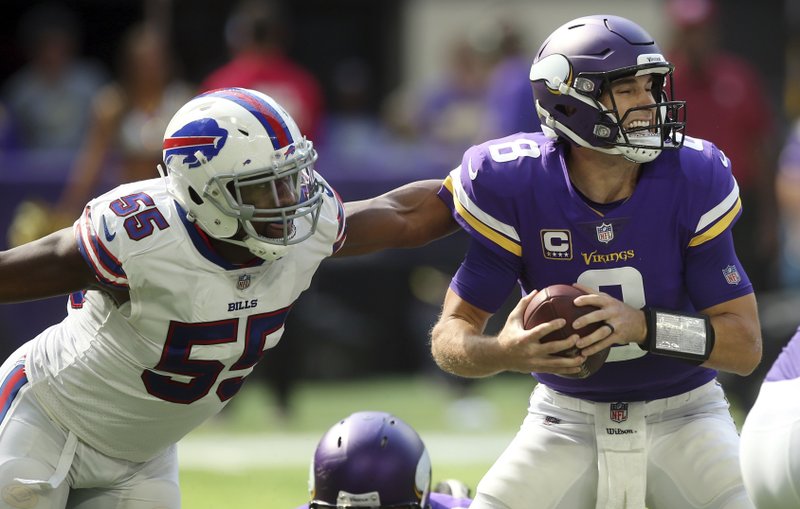 Every season hundreds of NFL analysts dig into every game, every match up, and every team line up. Their job is to explore every angle possible to give their viewer/reader the best information possible. But when it is all said and done, the people always want to know two things: 1) Which two teams will be in the Super Bowl? 2) Which team will win?
Pretty much every talking head will oblige these questions and come up with their own most likely match-up. And as the season goes on they will most likely tweak their prediction or change it entirely.
Have you ever predicted the exact two teams that will make it to the Super Bowl at the start of the season? If the answer is yes, this particular prop offering may be for you.
If you choose the exact match up for Super Bowl 55 you can win a minimum of $2500 for your $100 bet. There are different odds depending on which teams make it of course. The better the teams are expected to be the lower the payout. But like I said 25-1 odds are the very minimum payout.
So without further ado here are the Exact Matchup Super Bowl Odds – odds from BetOnline.ag
ps – The odds of the two teams in the photo playing in the Super Bowl are +15000
| Exact Match-Up | Payout Odds (Risk $100) |
| --- | --- |
| New Orleans Saints vs Kansas City Chiefs | +2500 |
| Tampa Bay Buccaneers vs Kansas City Chiefs | +2500 |
| San Francisco 49ers vs Kansas City Chiefs | +2600 |
| New Orleans Saints vs Baltimore Ravens | +2800 |
| San Francisco 49ers vs Baltimore Ravens | +2800 |
| Tampa Bay Buccaneers vs Baltimore Ravens | +2800 |
| Dallas Cowboys vs Kansas City Chiefs | +3300 |
| Dallas Cowboys vs Baltimore Ravens | +4000 |
| Philadelphia Eagles vs Kansas City Chiefs | +4000 |
| Seattle Seahawks vs Kansas City Chiefs | +4000 |
| Green Bay Packers vs Kansas City Chiefs | +5000 |
| Philadelphia Eagles vs Baltimore Ravens | +5000 |
| Seattle Seahawks vs Baltimore Ravens | +5000 |
| Minnesota Vikings vs Kansas City Chiefs | +6000 |
| Green Bay Packers vs Baltimore Ravens | +6600 |
| Los Angeles Rams vs Kansas City Chiefs | +6600 |
| Minnesota Vikings vs Baltimore Ravens | +6600 |
| New Orleans Saints vs Buffalo Bills | +6600 |
| New Orleans Saints vs New England Patriots | +6600 |
| San Francisco 49ers vs Buffalo Bills | +6600 |
| San Francisco 49ers vs New England Patriots | +6600 |
| Tampa Bay Buccaneers vs Buffalo Bills | +6600 |
| Tampa Bay Buccaneers vs New England Patriots | +6600 |
| Chicago Bears vs Kansas City Chiefs | +7500 |
| Los Angeles Rams vs Baltimore Ravens | +7500 |
| New Orleans Saints vs Indianapolis Colts | +7500 |
| New Orleans Saints vs Pittsburgh Steelers | +7500 |
| San Francisco 49ers vs Indianapolis Colts | +7500 |
| Tampa Bay Buccaneers vs Indianapolis Colts | +7500 |
| Tampa Bay Buccaneers vs Pittsburgh Steelers | +7500 |
| Chicago Bears vs Baltimore Ravens | +8000 |
| New Orleans Saints vs Cleveland Browns | +8000 |
| New Orleans Saints vs Las Vegas Raiders | +8000 |
| San Francisco 49ers vs Pittsburgh Steelers | +8000 |
| Arizona Cardinals vs Kansas City Chiefs | +10000 |
| Atlanta Falcons vs Kansas City Chiefs | +10000 |
| New Orleans Saints vs Tennessee Titans | +10000 |
| San Francisco 49ers vs Cleveland Browns | +10000 |
| San Francisco 49ers vs Las Vegas Raiders | +10000 |
| San Francisco 49ers vs Tennessee Titans | +10000 |
| Tampa Bay Buccaneers vs Cleveland Browns | +10000 |
| Tampa Bay Buccaneers vs Las Vegas Raiders | +10000 |
| Tampa Bay Buccaneers vs Tennessee Titans | +10000 |
| Arizona Cardinals vs Baltimore Ravens | +12500 |
| Atlanta Falcons vs Baltimore Ravens | +12500 |
| Dallas Cowboys vs Buffalo Bills | +12500 |
| Dallas Cowboys vs Indianapolis Colts | +12500 |
| Dallas Cowboys vs New England Patriots | +12500 |
| Dallas Cowboys vs Pittsburgh Steelers | +12500 |
| New Orleans Saints vs Los Angeles Chargers | +12500 |
| Philadelphia Eagles vs Buffalo Bills | +12500 |
| Philadelphia Eagles vs Indianapolis Colts | +12500 |
| Philadelphia Eagles vs New England Patriots | +12500 |
| Philadelphia Eagles vs Pittsburgh Steelers | +12500 |
| San Francisco 49ers vs Los Angeles Chargers | +12500 |
| Seattle Seahawks vs Buffalo Bills | +12500 |
| Seattle Seahawks vs Indianapolis Colts | +12500 |
| Seattle Seahawks vs New England Patriots | +12500 |
| Seattle Seahawks vs Pittsburgh Steelers | +12500 |
| Tampa Bay Buccaneers vs Los Angels Chargers | +12500 |
| Dallas Cowboys vs Cleveland Browns | +15000 |
| Dallas Cowboys vs Las Vegas Raiders | +15000 |
| Green Bay Packers vs Buffalo Bills | +15000 |
| Green Bay Packers vs New England Patriots | +15000 |
| Minnesota Vikings vs Buffalo Bills | +15000 |
| New Orleans Saints vs Denver Broncos | +15000 |
| New Orleans Saints vs Huston Texans | +15000 |
| New York Giants vs Kansas City Chiefs | +15000 |
| San Francisco 49ers vs Denver Broncos | +15000 |
| San Francisco 49ers vs Houston Texans | +15000 |
| Tampa Bay Buccaneers vs Denver Broncos | +15000 |
| Tampa Bay Buccaneers vs Houston Texans | +15000 |
| Detroit Lions vs Kansas City Chiefs | +17500 |
| Green Bay Packers vs Indianapolis Colts | +17500 |
| Green Bay Packers vs Pittsburgh Steelers | +17500 |
| Los Angeles Rams vs Buffalo Bills | +17500 |
| Los Angeles Rams vs New England Patriots | +17500 |
| Minnesota Vikings vs New England Patriots | +17500 |
| Minnesota Vikings vs Pittsburgh Steelers | +17500 |
| New York Giants vs Baltimore Ravens | +17500 |
| Philadelphia Eagles vs Cleveland Browns | +17500 |
| Philadelphia Eagles vs Las Vegas Raiders | +17500 |
| Seattle Seahawks vs Cleveland Browns | +17500 |
| Seattle Seahawks vs Las Vegas Raiders | +17500 |
| Dallas Cowboys vs Los Angeles Chargers | +20000 |
| Dallas Cowboys vs Tennessee Titans | +20000 |
| Detroit Lions vs Baltimore Ravens | +20000 |
| Green Bay Packers vs Cleveland Browns | +20000 |
| Green Bay Packers vs Las Vegas Raiders | +20000 |
| Los Angeles Rams vs Indianapolis Colts | +20000 |
| Los Angeles Rams vs Pittsburgh Steelers | +20000 |
| Minnesota Vikings vs Indianapolis Colts | +20000 |
| New Orleans Saints vs Miami Dolphins | +20000 |
| Philadelphia Eagles vs Los Angeles Chargers | +20000 |
| Philadelphia Eagles vs Tennessee Titans | +20000 |
| Seattle Seahawks vs Los Angeles Chargers | +20000 |
| Seattle Seahawks vs Tennessee Titans | +20000 |
| Arizona Cardinals vs New England Patriots | +25000 |
| Arizona Cardinals vs Pittsburgh Steelers | +25000 |
| Atlanta Falcons vs Buffalo Bills | +25000 |
| Atlanta Falcons vs New England Patriots | +25000 |
| Carolina Panthers vs Kansas City Chiefs | +25000 |
| Chicago Bears vs Buffalo Bills | +25000 |
| Chicago Bears vs Indianapolis Colts | +25000 |
| Chicago Bears vs New England Patriots | +25000 |
| Chicago Bears vs Pittsburgh Steelers | +25000 |
| Dallas Cowboys vs Denver Broncos | +25000 |
| Dallas Cowboys vs Houston Texans | +25000 |
| Green Bay Packers vs Los Angeles Chargers | +25000 |
| Green Bay Packers vs Tennessee Titans | +25000 |
| Los Angeles Rams vs Cleveland Browns | +25000 |
| Los Angeles Rams vs Las Vegas Raiders | +25000 |
| Los Angeles Rams vs Tennessee Titans | +25000 |
| Minnesota Vikings vs Cleveland Browns | +25000 |
| Minnesota Vikings vs Las Vegas Raiders | +25000 |
| Minnesota Vikings vs Tennessee Titans | +25000 |
| Philadelphia Eagles vs Denver Broncos | +25000 |
| Philadelphia Eagles vs Houston Texans | +25000 |
| San Francisco 49ers vs Miami Dolphins | +25000 |
| Seattle Seahawks vs Denver Broncos | +25000 |
| Seattle Seahawks vs Houston Texans | +25000 |
| Tampa Bay Buccaneers vs Miami Dolphins | +25000 |
| Arizona Cardinals vs Buffalo Bills | +30000 |
| Arizona Cardinals vs Indianapolis Colts | +30000 |
| Atlanta Falcons vs Indianapolis Colts | +30000 |
| Atlanta Falcons vs Pittsburgh Steelers | +30000 |
| Carolina Panthers vs Baltimore Ravens | +30000 |
| Chicago Bears vs Cleveland Browns | +30000 |
| Chicago Bears vs Las Vegas Raiders | +30000 |
| Chicago Bears vs Tennessee Titans | +30000 |
| Green Bay Packers vs Denver Broncos | +30000 |
| Green Bay Packers vs Houston Texans | +30000 |
| Los Angeles Rams vs Los Angeles Chargers | +30000 |
| Minnesota Vikings vs Los Angeles Chargers | +30000 |
| New Orleans Saints vs New York Jets | +30000 |
| San Francisco 49ers vs New York Jets | +30000 |
| Tampa Bay Buccaneers vs New York Jets | +30000 |
| Washington Redskins vs Kansas City Chiefs | +30000 |
| Minnesota Vikings vs Denver Broncos | +35000 |
| Minnesota Vikings vs Houston Texans | +35000 |
| Washington Redskins vs Baltimore Ravens | +35000 |
| Arizona Cardinals vs Cleveland Browns | +40000 |
| Arizona Cardinals vs Las Vegas Raiders | +40000 |
| Arizona Cardinals vs Los Angeles Chargers | +40000 |
| Arizona Cardinals vs Tennessee Titans | +40000 |
| Atlanta Falcons vs Cleveland Browns | +40000 |
| Atlanta Falcons vs Las Vegas Raiders | +40000 |
| Atlanta Falcons vs Los Angeles Chargers | +40000 |
| Atlanta Falcons vs Tennessee Titans | +40000 |
| Chicago Bears vs Denver Broncos | +40000 |
| Chicago Bears vs Houston Texans | +40000 |
| Chicago Bears vs Los Angeles Chargers | +40000 |
| Dallas Cowboys vs Miami Dolphins | +40000 |
| Dallas Cowboys vs New York Jets | +40000 |
| Los Angeles Rams vs Denver Broncos | +40000 |
| Los Angeles Rams vs Houston Texans | +40000 |
| New York Giants vs Buffalo Bills | +40000 |
| New York Giants vs Indianapolis Colts | +40000 |
| New York Giants vs New England Patriots | +40000 |
| New York Giants vs Pittsburgh Steelers | +40000 |
| Philadelphia Eagles vs Miami Dolphins | +40000 |
| Seattle Seahawks vs Miami Dolphins | +40000 |
| Arizona Cardinals vs Denver Broncos | +50000 |
| Arizona Cardinals vs Houston Texans | +50000 |
| Arizona Cardinals vs New York Jets | +50000 |
| Atlanta Falcons vs Denver Broncos | +50000 |
| Atlanta Falcons vs Houston Texans | +50000 |
| Chicago Bears vs New York Jets | +50000 |
| Detroit Lions vs Buffalo Bills | +50000 |
| Detroit Lions vs Indianapolis Colts | +50000 |
| Detroit Lions vs New England Patriots | +50000 |
| Detroit Lions vs Pittsburgh Steelers | +50000 |
| Green Bay Packers vs Miami Dolphins | +50000 |
| Green Bay Packers vs New York Jets | +50000 |
| Los Angeles Rams vs Miami Dolphins | +50000 |
| Minnesota Vikings vs Miami Dolphins | +50000 |
| New Orleans Saints vs Cincinnati Bengals | +50000 |
| New Orleans Saints vs Jacksonville Jaguars | +50000 |
| New York Giants vs Cleveland Browns | +50000 |
| New York Giants vs Las Vegas Raiders | +50000 |
| New York Giants vs Tennessee Titans | +50000 |
| Philadelphia Eagles vs New York Jets | +50000 |
| San Francisco 49ers vs Cincinnati Bengals | +50000 |
| San Francisco 49ers vs Jacksonville Jaguars | +50000 |
| Seattle Seahawks vs New York Jets | +50000 |
| Tampa Bay Buccaneers vs Cincinnati Bengals | +50000 |
| Tampa Bay Buccaneers vs Jacksonville Jaguars | +50000 |
| Arizona Cardinals vs Miami Dolphins | +75000 |
| Atlanta Falcons vs Miami Dolphins | +75000 |
| Carolina Panthers vs Buffalo Bills | +75000 |
| Carolina Panthers vs Cleveland Browns | +75000 |
| Carolina Panthers vs Indianapolis Colts | +75000 |
| Carolina Panthers vs New England Patriots | +75000 |
| Carolina Panthers vs Pittsburgh Steelers | +75000 |
| Chicago Bears vs Miami Dolphins | +75000 |
| Dallas Cowboys vs Cincinnati Bengals | +75000 |
| Dallas Cowboys vs Jacksonville Jaguars | +75000 |
| Detroit Lions vs Cleveland Browns | +75000 |
| Detroit Lions vs Las Vegas Raiders | +75000 |
| Detroit Lions vs Los Angeles Chargers | +75000 |
| Detroit Lions vs Tennessee Titans | +75000 |
| Los Angeles Rams vs New York Jets | +75000 |
| Minnesota Vikings vs New York Jets | +75000 |
| New York Giants vs Denver Broncos | +75000 |
| New York Giants vs Houston Texans | +75000 |
| New York Giants vs Los Angeles Chargers | +75000 |
| Philadelphia Eagles vs Cincinnati Bengals | +75000 |
| Seattle Seahawks vs Cincinnati Bengals | +75000 |
| Seattle Seahawks vs Jacksonville Jaguars | +75000 |
| Washington Redskins vs Buffalo Bills | +75000 |
| Washington Redskins vs Indianapolis Colts | +75000 |
| Washington Redskins vs New England Patriots | +75000 |
| Washington Redskins vs Pittsburgh Steelers | +75000 |
| Arizona Cardinals vs Cincinnati Bengals | +100000 |
| Arizona Cardinals vs Jacksonville Jaguars | +100000 |
| Atlanta Falcons vs Cincinnati Bengals | +100000 |
| Atlanta Falcons vs Jacksonville Jaguars | +100000 |
| Atlanta Falcons vs New York Jets | +100000 |
| Carolina Panthers vs Denver Broncos | +100000 |
| Carolina Panthers vs Houston Texans | +100000 |
| Carolina Panthers vs Las Vegas Raiders | +100000 |
| Carolina Panthers vs Los Angeles Chargers | +100000 |
| Carolina Panthers vs Tennessee Titans | +100000 |
| Chicago Bears vs Cincinnati Bengals | +100000 |
| Chicago Bears vs Jacksonville Jaguars | +100000 |
| Detroit Lions vs Denver Broncos | +100000 |
| Detroit Lions vs Houston Texans | +100000 |
| Detroit Lions vs Miami Dolphins | +100000 |
| Detroit Lions vs New York Jets | +100000 |
| Green Bay Packers vs Cincinnati Bengals | +100000 |
| Green Bay Packers vs Jacksonville Jaguars | +100000 |
| Los Angeles Rams vs Cincinnati Bengals | +100000 |
| Los Angeles Rams vs Jacksonville Jaguars | +100000 |
| Minnesota Vikings vs Cincinnati Bengals | +100000 |
| Minnesota Vikings vs Jacksonville Jaguars | +100000 |
| New York Giants vs Miami Dolphins | +100000 |
| New York Giants vs New York Jets | +100000 |
| Philadelphia Eagles vs Jacksonville Jaguars | +100000 |
| Washington Redskins vs Cleveland Browns | +100000 |
| Washington Redskins vs Las Vegas Raiders | +100000 |
| Washington Redskins vs Los Angeles Chargers | +100000 |
| Washington Redskins vs Miami Dolphins | +100000 |
| Washington Redskins vs Tennessee Titans | +100000 |
| Washington Redskins vs Denver Broncos | +150000 |
| Washington Redskins vs Houston Texans | +150000 |
| Carolina Panthers vs Miami Dolphins | +200000 |
| Carolina Panthers vs New York Jets | +200000 |
| Detroit Lions vs Cincinnati Bengals | +200000 |
| Detroit Lions vs Jacksonville Jaguars | +200000 |
| New York Giants vs Cincinnati Bengals | +200000 |
| New York Giants vs Jacksonville Jaguars | +200000 |
| Washington Redskins vs Cincinnati Bengals | +200000 |
| Washington Redskins vs Jacksonville Jaguars | +200000 |
| Washington Redskins vs New York Jets | +200000 |
| Carolina Panthers vs Cincinnati Bengals | +300000 |
| Carolina Panthers vs Jacksonville Jaguars | +300000 |