BetOnline to Launch New Site Design
June 23, 2020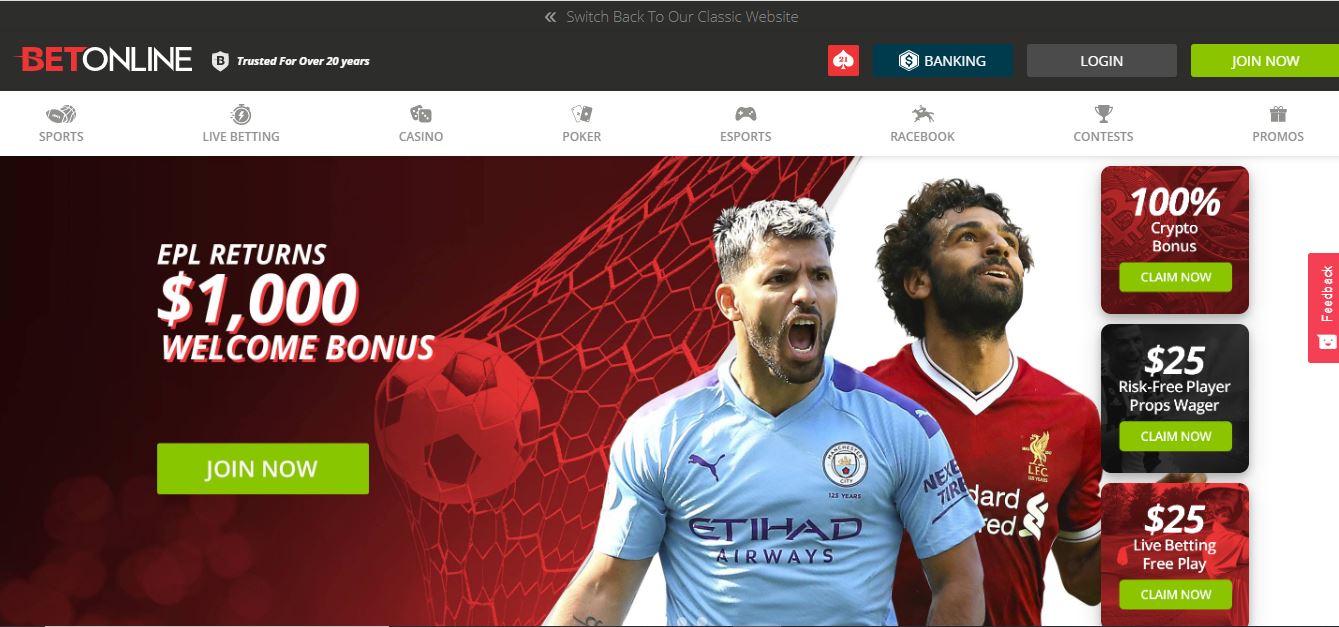 BetOnline.ag is currently testing a new design that has a more "modern" look and feel. The text and display images are much larger and take up more space. At the top of the page are three simple buttons "banking", "login" and "join now". Below that is a large banner image slider showcasing various offerings. On that same banner space there are various bonus offerings which can be clicked.
BetOnline (Currently Rated B+ on our grading page) has been in business since the early 2000's. In that time their rating as never fallen below a B rating. The company is located in Panama and in North American facing.
BetOnline is also known for their contests. They have several very popular football contests where players can win real money every week and some where the player wins quarterly and a large grand prize. Some of these contests are free with deposit.
Their overall new website layout and functionality is a real upgrade. There was nothing wrong with the previous design and layout, it only felt a little bit dated.
If you would like to try the new BetOnline layout, click to go to their site and then at the top wil be a small line of text that says "switch to our new website." Click that and off you go.
For a history of BetOnline news click here