Early Look at 2021 NCAA Basketball Championship Odds
August 17, 2020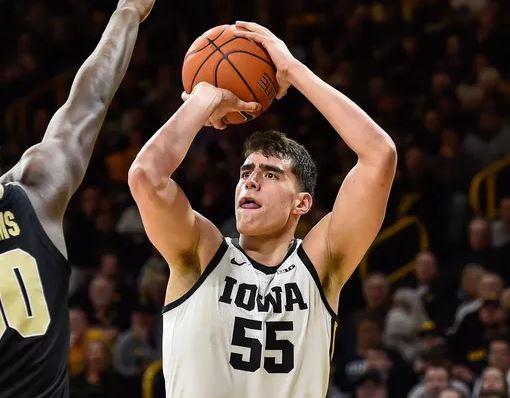 The college basketball season of 2019-2020 was ended prematurely this year for obvious reasons. We never truly got a true champion. The way things are playing out in 2020, it seems likely that there will indeed be a basketball season. There is no word yet if it will be a limited number of teams or not.
The betting odds for the 2020-2021 NCAA basketball championship have been released. We are taking a look at the top five favored teams. The odds can be found below.
Villanova – The Wildcats are preseason favorites yet again. They seem to have something special going in the little town west of Philly. The Cats return four starters and 8 total top-100 recruits. They are stacked and ready for a run at the title.
Iowa – Not used to seeing Iowa this high in the odds but they are for good reason. Last year the Hawkeyes finished #25 with a 20-11 record. But this season they are returning all of their starters including big man Luka Garza. Head coach Fran McCaffery had this to say "I've never had a team with seven starters returning, which sounds like a ridiculous statement, but it happens to be the truth."
Baylor – The Bears look like they will start the season ranked #1 overall. They had one helluva season last year and finished 26-4 overall. They are getting some key players from last years team returning again this year, most notably Jared Butler and MaCio Teague.
Gonzaga – Always a bride's maid but never a bride. Last year the Zags were 31-2 overall and never got a chance at the national title. Gonzaga is as deep as they have ever been returning Corey Kispert, Filip Petrusev, Drew Timme and Joel Ayayi. This team may go undefeated in the regular season. You heard it here first.
Virginia – The team that won it all a couple of years ago is poised to be a problem for opponents in 2021. Last year they were 23-7 but were surging hard at the end of the season to make a title run. Tony Bennett's #1 ranked defense will return to give it another go. The philosophy remains the same but the 2021 season will see a mix of new players to go with some healthy returning starters. All they have to do is shoot a little better this year which will most likely happen.
| Teams | Odds |
| --- | --- |
| Villanova | +700 |
| Iowa | +750 |
| Baylor | +800 |
| Gonzaga | +900 |
| Virginia | +1000 |
| Kansas | +1200 |
| Kentucky | +1200 |
| Duke | +1400 |
| Illinois | +1400 |
| Michigan State | +1600 |
| West Virginia | +1600 |
| Wisconsin | +1600 |
| Creighton | +1800 |
| Florida State | +1800 |
| North Carolina | +1800 |
| San Diego State | +2000 |
| Tennessee | +2200 |
| Michigan | +2500 |
| Oregon | +2800 |
| Texas Tech | +2800 |
| Florida | +3000 |
| Ohio State | +3000 |
| UCLA | +3000 |
| Louisville | +3300 |
| Seton Hall | +3300 |
| Houston | +3500 |
| Arizona State | +4000 |
| Auburn | +4000 |
| Indiana | +4000 |
| LSU | +4000 |
| Arizona | +5000 |
| Maryland | +5000 |
| Stanford | +5000 |
| Rutgers | +6000 |
| Texas | +6000 |
| USC | +6000 |
| Memphis | +7500 |
| Arkansas | +8000 |
| BYU | +8000 |
| Connecticut | +8000 |
| Dayton | +8000 |
| Miami FL | +8000 |
| Purdue | +8000 |
| Richmond | +8000 |
| Butler | +10000 |
| Colorado | +10000 |
| Marquette | +10000 |
| Minnesota | +10000 |
| Oklahoma | +10000 |
| Penn State | +10000 |
| Syracuse | +12500 |
| Oklahoma State | +20000 |
| Iona | +25000 |
| Ole Miss | +25000 |