2020 Buffalo Bills Season Preview and Win Total Prediction
August 26, 2020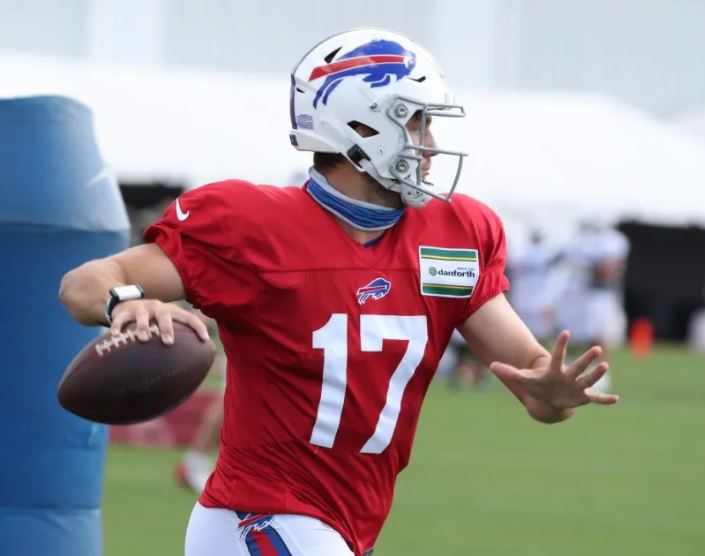 This is the third installment of our NFL team preview and total wins prediction. We are going down the list alphabetically. Today, we arrive at the Buffalo Bills.
The Bills had a great season in 2019. They finished 10-6 and made it to the playoffs for the first time all millennium. They traveled to Houston in the first round and lost. But many fans are optimistic. That is because the core of the team stays in tact. That includes their young QB Josh Allen.
The Bills cored 314 PPG on offense last season. But it was their defense that put them over top. They allowed only 259 PPG. The Bills were able to get it done on the road. They went 6-2 away from home.
They bring in WR play-maker Stefon Diggs from the Vikings. They also sign DE Mario Addison, DT Vernon Butler as well as Quinton Jefferson. They lost Edge Shaq Lawson, Edge Lorenzo Alexander, CB Kevin Johnson and DI Jordan Phillips.
The Bills are up and coming. And it looked like it was their time to shine in the AFC East. But the pesky Patriots went and signed All-Pro Cam Newton after losing Tom Brady in free agency. Not only that, the Miami Dolphins seem to be putting something good together down in South Beach. But they are probably still a few years off from playoff contention.
Buffalo Bills Odds for 2020
The Bills sportsbook odds to win the Super Bowl are +2500. That means if you bet $100 on the Bills, you win $2500 (and you get your stake back of course.
The total wins for this team is set at 9 with the Over being -130 and the Under being +100. This is a tough one. I don't think I would bet this total but if someone made up their mind that they had to bet it and asked me to pick one, the over would be the way I would lean. They can win 10 ballgames again and possibly 11.