Carolina Panthers 2020 Betting Preview and Total Wins Pick
August 28, 2020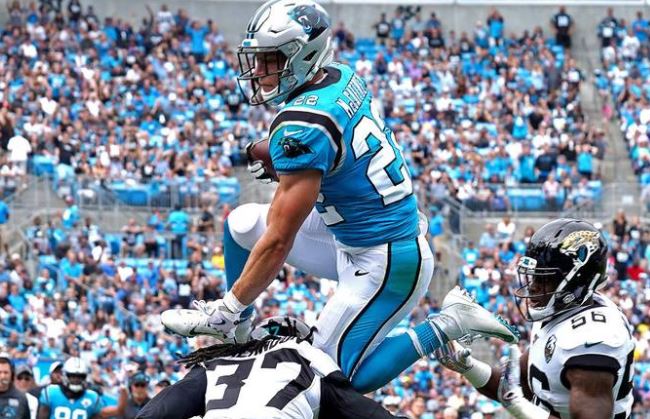 The 2020 Carolina Panthers will start their season without the very familiar face of Cam Newton who has been a Panther mainstay for 9 years. As you probably know Cam Newton is now with the New England Patriots.
HC Ron Rivera is also gone from the mix. He is in Washington DC now. Former Baylor coach Matt Rhule is now at the helm. Teddy Bridgewater is slated to be QB1 this year. He had a 5-0 record with the Saints last season in the back up role. DJ Moore is the leading receiver and had 87 receptions for 1000+ yards in 2019. At RB is none other than Christian McCaffrey, perhaps the best all-around back in the league. He was just the third player in NFL history to rush and receive 1,000 yds+ in the same season.
Although the offense looks pretty strong, the defense is young and inexperienced. Luke Kuechly retired and is now a scout for the Panthers. The secondary has been gutted and has a bunch of no-names back there. We look for the offense to keep the Panthers competitive but the defense won't be able to stop many offenses.
Carolina Panthers Odds to Win Super Bowl
+15000
Carolina Panthers Odds to Win NFC
+6600
Carolina Season Win Over Under
Over 5.5 wins -120
Under 5.5 wins -110
Pick: This is a full rebuilding year for the Panthers but they do bring some firepower on offense. Their schedule is just a little too tough to take the over. So, we are taking the under.
Make sure to pay attention to early season game totals at top sportsbooks. If they have any games where the total is in the 40's, bet the Over every time.