Chicago Bears Preview and Team Wins Prediction for 2020
August 31, 2020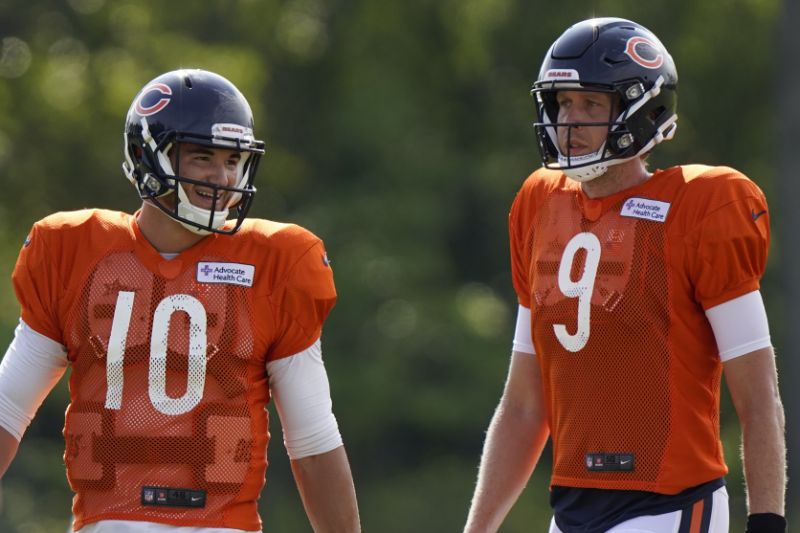 In our series of previewing NFL teams, we plan to keep each preview short and sweet and to the point. We will highlight the main factors of each team and how they will result in the team winning over or under their total win number.
The Bears finished 8-8 last season after they had high hopes to start the season. The defense had played very well in 2018 and Mitchell Trubisky seemed to be a rising young star. Although the defense did their job, holding 16 opponents to just 298 points, the offense sputtered. They scored a conference low 280 points and were near the bottom of the entire league.
QB Nick Foles was acquired to compete with Trubisky for the starting job. Management probably sees this move as a way to light a fire under Trubisky. The running game features David Montgomery in the backfield. The runner failed to reach the thousand yard mark and averaged just 3.7 YPC. These numbers will have to increase if the Bears are to regain their playoff form.
The defense lost a few pieces but added a few solid replacements and should be pretty stout this year. The defense is the cornerstone of this team. If they don't play well, the team is toast.
Bears 2020 Super Bowl Odds
+4000
Bears 2020 Total Wins
Over 8.5 games +160
Under 8.5 games -200
I was leaning on the under in this one but the money line made this a much easier choice. I like the Over at a +160 payout. I can see Trubisky regaining his 2018 form and the defense doing what they do best.
You can bet this total now at one of the top sportsbooks online.