Cleveland Browns Preview and Win Total Free Pick for 2020
August 31, 2020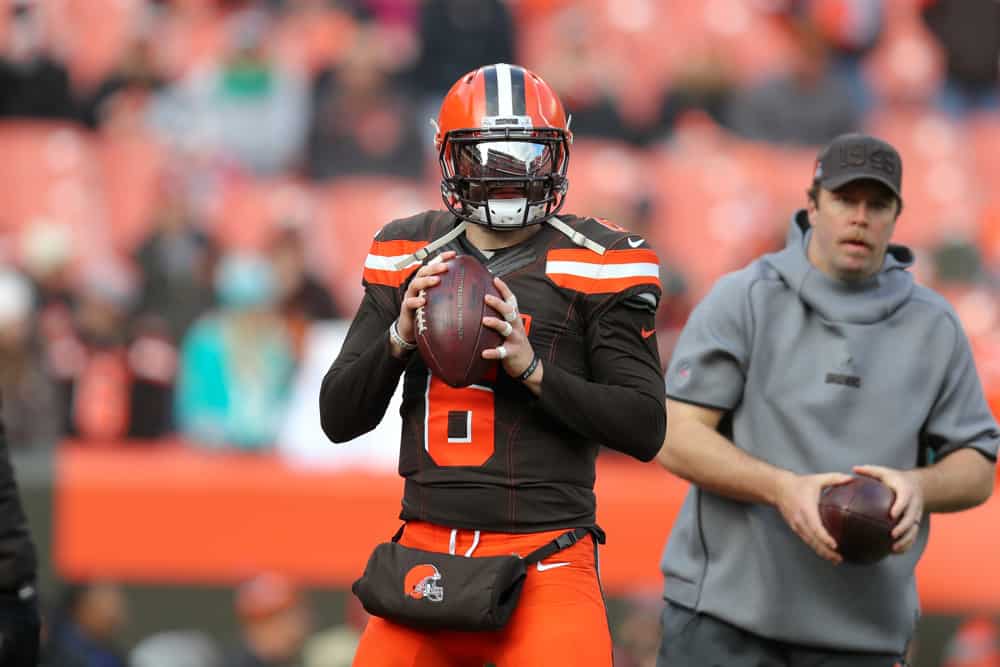 What can be said about the 2019 Cleveland Browns season other than "yikes!". The team acquired some super stars to go along with their already talent laden team and it did not work out so well to say the least. The Browns went an abysmal 6-10. There are several theories as to why the Browns struggled: Baker Mayfield sophomore slump, Too many egos on the team, Young head coach. Whatever the case is, they sucked. But that is not a new things for Browns fans.
So, this year there is optimism that the team will start to gel and play well together. I mean look at these names:
Baker Mayfield
Odell Beckham
Jarvis Landry
Austin Hooper
Nick Chubb
Kareem Hunt
The defensive line is a beast. They resigned DE Myles Garret to a long term big contract. I guess you get rewarded for trying to take a guy's head off and making up fake racist allegations. Anyway, the line should be solid.
The defense allowed almost 400 points to be scored last year. That number needs to be much lower.
2020 Cleveland Browns Super Bowl Odds
+3300
2020 Cleveland Browns Total Wins Over Under
Over 8.5 (-125)
Under 8.5 (+105)
I'm going to have to roll the dice on the over 8.5 wins. I think the Browns are good enough for nine wins this season. If things gel they could even win more a few more. Perhaps 2019 was their bottoming out? The only problem is it is the Browns so you know there is already a dark cloud forming on the distance.