2020 Kentucky Derby Odds and Picks
September 4, 2020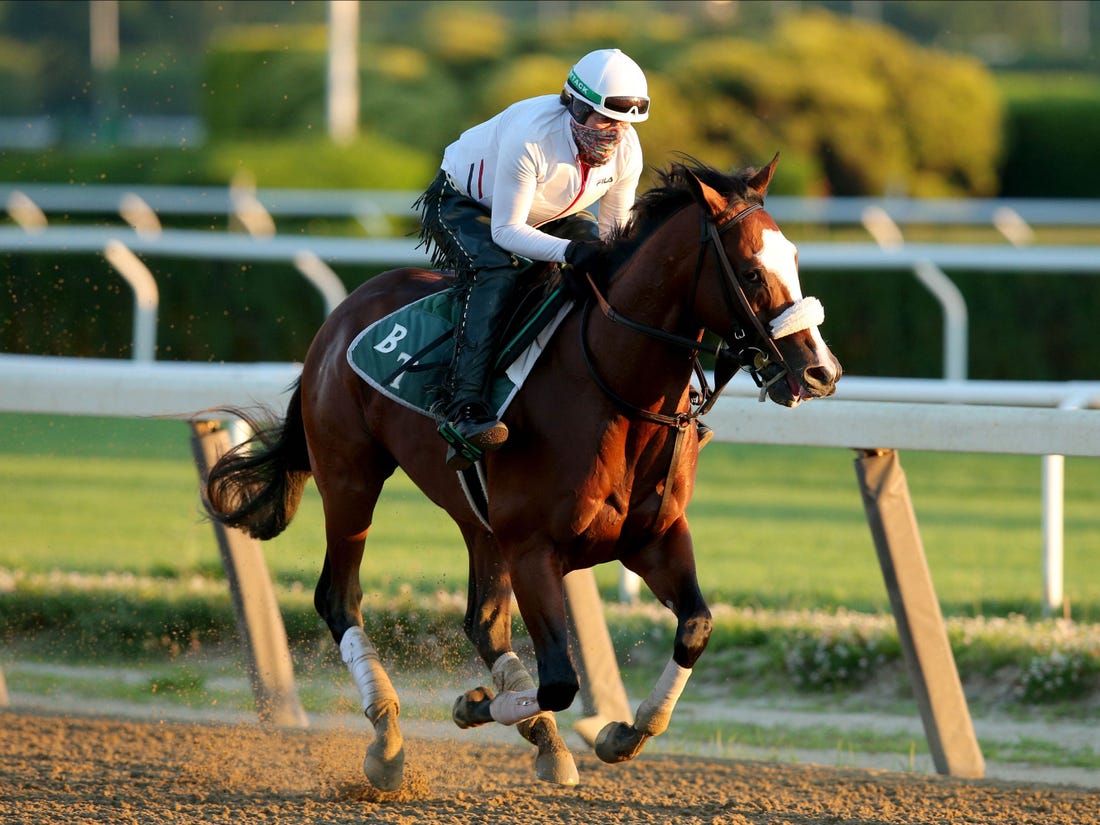 Better late than never is the old saying. And this year the Kentucky Derby is very late (for obvious reasons). The overall favorite in this race is the same horse that won the Belmont Stakes earlier this year. The horse was an easy winner and is now the heavy favorite in the Derby.
At 7:01 p ET on Saturday September 5th, 2020, The Kentucky Derby can be watched on NBC. There are a scheduled 19 horses for the event. It is truly a crowded track. Some years have had as few as ten or even eight horses competing.
Tiz the Law will be all the way out in the 17 position. The horse was trained by Barclay Tagg. There are two horses trained by the most famous trainer in the sports, Bob Baffert. Those horses are "Thousand Words" and "Authentic". Both are near the top of the list of favorites.
Tiz the Law is 6-1 in his career since one year ago. He's actually gotten stringer as time has moved forward. He is not a shoe-in however. There are some strong voices in horse race handicapping that are on Honor A.P. to win this thing.
Pole Position is one of those intangibles that some handicappers believe is a big factor while others think it is totally irrelevant. It should be noted that the 17th position is 0-40 all time in the Derby. The no. 5 position is the "luckiest" with a total of ten wins in the 145 years of the race.
Picks
Our pick is Tiz the Law. What we have seen from this three year old has us amazed. He just seems to get better and better. We actually didn't take him the last race and then once those gates opened we knew we had made a mistake. We won't make that mistake again. We are taking the favorite in this one.
Our second pick is a bit of a long shot at 30-1 straight up. We took "Max Player" to finish #2 overall in our exacta. It may be worth sprinkling some dough on this horse to win first place as well, or bet to win, place and show. Hall of Fame trainer Steve Asmussen, who recently took over training this horse said: "I'm extremely excited about how he's going to run in the Kentucky Derby. I love how he looks going over the racetrack. His attitude is really good. He came in with a really good attitude and was moving really well. That has stayed the same."
Update: We just learned "King Guillermo" is a scratch. details here
Current Kentucky Derby Betting Odds – For live updates visit online sportsbooks
| Horse Name | Fractional Odds |
| --- | --- |
| Tiz The Law | 3-5 |
| Honor A.P. | 5-1 |
| Authentic | 8-1 |
| Thousand Words | 15-1 |
| Ny Traffic | 20-1 |
| King Guillermo | 20-1 |
| Max Player | 30-1 |
| Enforceable | 30-1 |
| Money Moves | 30-1 |
| Sole Volante | 30-1 |
| Finnick The Fierce | 50-1 |
| Storm The Court | 50-1 |
| Major Fed | 50-1 |
| South Bend | 50-1 |
| Mr. Big News | 50-1 |
| Winning Impression | 50-1 |
| Necker Island | 50-1 |
| Attachment Rate | 50-1 |