5Dimes Update – Leaving U.S. Market 2020
September 15, 2020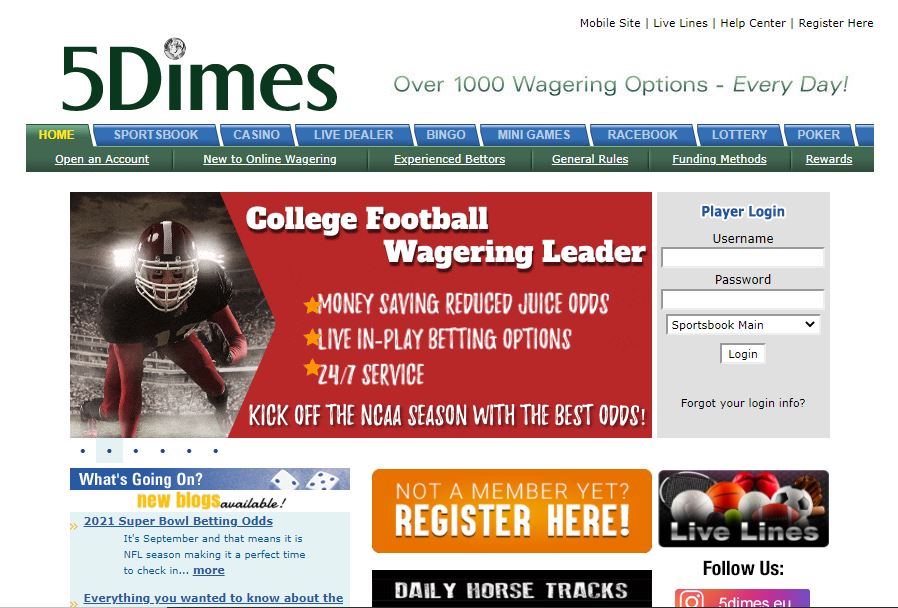 Last week we shared the news that long time industry heavyweight sportsbook 5dimes was withdrawing from the U.S. market. Since that time we have talked to many in the industry about this topic. Some are cynical and think that the sportsbook in folding while others believe this is the start of an attempt to enter the U.S. market from a more "legitimate" angle. This approach would have them making amends with the DOJ and then entering the state level sports betting market much like FanDuel, MGM and Draftkings were able to do.
The wife of the former owner of 5dimes (Sean Creighton aka "Tony") released a statement yesterday that seems to back up the idea of a reformation and entrance into the state regulated betting market. Her name is Lauren Varela and her statement reads:
"Sean worked incredibly hard to provide the best online sports-betting experience to the 5Dimes community. Other than his children, it was definitely his proudest accomplishment.  I am so humbled and gratified by the many loyal customers who love the 5Dimes brand.
Many of you are asking about the brand's future. I am limited in what I can disclose right now, but there are definitely some positive surprises in store for you.  I am working with experts and consultants to make sure that the brand that you have come to love is well represented in the regulated US market.
Based on what I've heard, a lot of you want that, too! Stay tuned, and please come back again soon for updates!"
So, if you were a fan of 5dimes and are hoping to do business again with them in the future, this is good news for you. There are many people very angry with 5dimes however as their futures bets were cancelled. Others seem to have had their bets and account balances transferred to BetAnySports (Rating A-) without any problems whatsoever.
BetAnySports is on the same platform as 5dimes but as far as we can tell is a separate entity.