Updated Super Bowl Odds After Week 1 NFL
September 15, 2020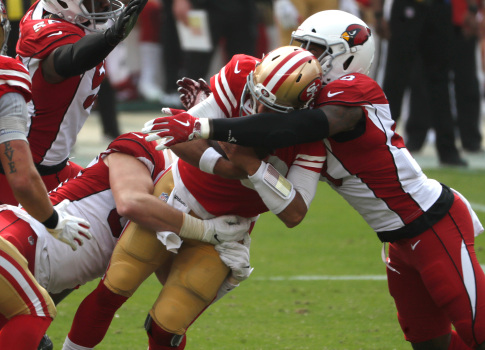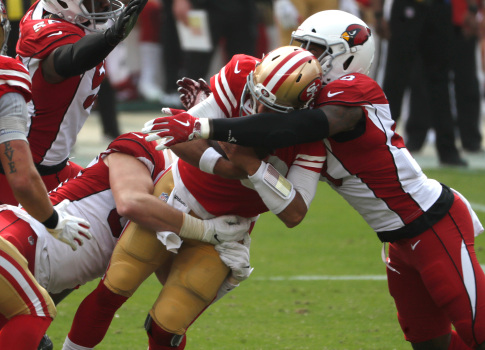 The games were still fairly enjoyable this weekend despite having no fans in the stands. The stadiums piped in their fake fan noise which kept it from being eerily quiet. Most shots of the action are close-up so the stands are not seen anyway.
The first week produced a few surprises. The 49ers losing to the Cardinals was a bit of a surprise. The loss was disappointing enough that it led HOF'er Jerry Rice to rip his former team. The Niners were heavy favorites to win their division.
The Jags beating the Colts was shocking to much of the public. The action at online sportsbooks was lopsided with 65% of the public taking the Colts. I don't think Rivers has it anymore.
The Browns stunk it up in Baltimore. Its only matter of time before that experiment collapses on itself. Too many egos. Not enough cohesion. The Ravens played lights-out football.
The latest Super Bowl Odds are live. Its no surprise that the Chiefs are still the overall favorite. They beat up on the Texans pretty good and the reigning MVP looked great.
Updated Super Bowl 55 Odds
Provided by SportsBetting.ag
| Team | Odds |
| --- | --- |
| Kansas City Chiefs | +500 |
| Baltimore Ravens | +575 |
| New Orleans Saints | +900 |
| San Francisco 49ers | +1200 |
| Seattle Seahawks | +1200 |
| Tampa Bay Buccaneers | +1600 |
| Buffalo Bills | +2000 |
| Dallas Cowboys | +2000 |
| Green Bay Packers | +2000 |
| New England Patriots | +2200 |
| Pittsburgh Steelers | +2200 |
| Tennessee Titans | +2500 |
| Arizona Cardinals | +2800 |
| Los Angeles Rams | +3300 |
| Indianapolis Colts | +4000 |
| Minnesota Vikings | +4000 |
| Philadelphia Eagles | +4000 |
| Atlanta Falcons | +5000 |
| Chicago Bears | +5000 |
| Las Vegas Raiders | +5000 |
| Los Angeles Chargers | +5000 |
| Cleveland Browns | +6600 |
| Houston Texans | +7500 |
| Denver Broncos | +8000 |
| Detroit Lions | +10000 |
| Washington | +10000 |
| New York Giants | +12500 |
| Carolina Panthers | +15000 |
| Cincinnati Bengals | +20000 |
| Jacksonville Jaguars | +20000 |
| Miami Dolphins | +20000 |
| New York Jets | +25000 |