Bookies Lose Week 2 NFL
September 21, 2020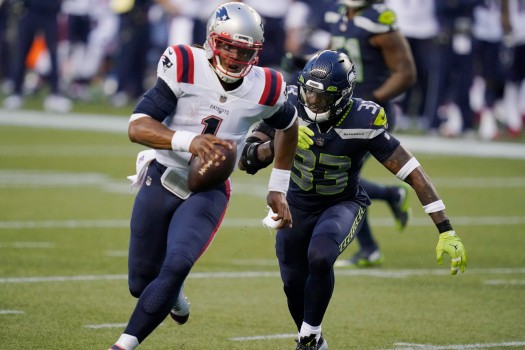 The numbers are in from yesterday and the books are feeling the bite. Sportsbooks make a good chunk of money from parlays as well as the 10% booking fee associated with sides and totals wagering. However, they do not always balance this action. Most weekends there are certain games that are lopsided for the book and these games can be the deciding factor as to whether the sportsbook makes a profit, break even or lose huge.
Sportsbooks are singing the blues this morning as several of their key games went against them. Early on Sunday, the books got beat up by the public on Green Bay (64% of the cash) as well as somewhat on the Rams (61%). Public money was heavy on the Ravens to the tune of 82%. That one wasn't even close. Luckily for the bookies, the public was on KC -9 to the tune of 68% of cash and 72% of tickets. KC failed to cover.
Late night had the Seahawks hosting the NE Patriots. Books were loaded on Seattle by a 2-1 ratio on both money line and spread. The game came down to the final play in which the Patriots had a chance to win and save the day for the sportsbooks. On one play, Cam Newton's pass sailed right in-between the hands of usually sure-handed receiver Julian Edelman. The final play of the game came with 2 seconds left. It was QB run off left tackle. It never had a chance and Cam Newton flopped on his back at the two yard line. I think all of us were expecting a more creative play call than that.
There won't be any real chance for books to get back to even tonight as the action seems pretty even on New Orleans at Las Vegas. That game has the Saints -45 points and the total at 48 points. The action is only slightly tilter in favor of the Saints to the tune of 53% at the top sportsbooks online.