Ravens vs Cowboys Free Pick
December 6, 2020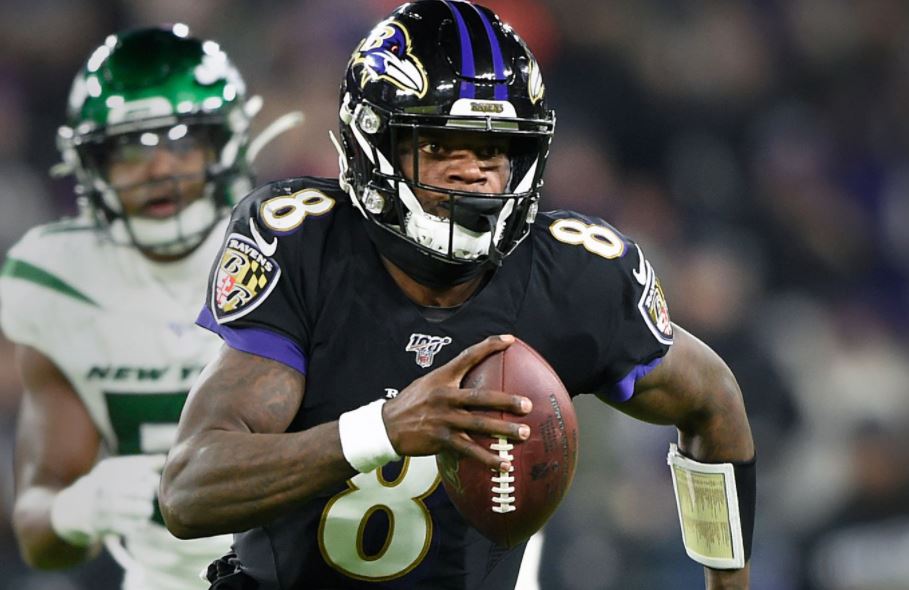 Dallas Cowboys (3-8, 2-9 ATS) at Baltimore Ravens (6-5, 5-5-1 ATS)
The biggest question mark for the Baltimore Ravens heading into Tuesday night's game with Dallas was the quarterback. Robert Griffin III started last week's game against Pittsburgh in place of starter Lamar Jackson who was on the COVID-19/Reserve list.
Griffin wasn't awful, but he surely wasn't Jackson. Then, Griffin suffered a hamstring injury and is headed to injured reserve for a few weeks. The Ravens were ready to announce third-stringer Trace McSorley as the starter, but it appears that Jackson will be reactivated and start on Tuesday night.
That's good news for Baltimore.
Opening Odds
The opening odds for Tuesday night's game took a while to appear at most sportsbooks. The Ravens and Steelers didn't play until Wednesday of last week and with a number of injuries to key players, most sportsbooks were leery about setting an opening line.
By last Thursday night, the line opened at Baltimore -10. It has adjusted to its current Baltimore -8.5, which is something bettors should consider. In Baltimore's last 16 home games as a double-digit favorite, they have covered just four times.
Disaster Defense
There was once a time when the Dallas Cowboys defensive unit was known as the Doomsday Defense. Not in 2020.
The Dallas defense is a complete disaster. The Cowboys give up a league-worst 32.64 points per game. After a 20-17 loss to the Los Angeles Rams to start the season, the Cowboys defense gave up 34 or more points in five straight games. They were their usual selves in their last game on Thanksgiving Day. Dallas gave up 41 to Washington in a 41-16 loss. It was the Cowboys fifth loss in six games.
The run defense is atrocious. Dallas gives up 156.4 yards per game. In typical fashion, Dallas allowed Washington RB Antonio Gibson 115 yards on 20 carries in that Thanksgiving Day game. The Cowboys also gave up three Gibson touchdown runs.
What should concern Dallas is that Washington isn't even in the top 10 in rushing in the NFL. Baltimore is. In fact, the Ravens are third in the league in rushing posting 157.6 yards per game. They average 4.9 yards a carry, second in the NFL.
Offensive Line Woes
While the Dallas defense is not very good, bettors might not expect much from the Dallas offense either. Starting quarterback Andy Dalton could find himself running for his life with the absence of both starting offensive tackles.
Zack Martin (calf) and Cam Erving (knee) will both miss Tuesday night's game. That leaves the Cowboys offensive line susceptible to a Ravens defense that has recorded 27 sacks already this season. The absence of Martin and Erving will also play a role in getting RB Ezekiel Elliott going. The Cowboys running back has 707 yards rushing and is averaging just 3.9 yards per carry. For his career, Elliott averages 4.5 yards per carry.
Recipe for Success
For Baltimore, now 6-5, the recipe for success under head coach John Harbaugh has always been tough physical defense and a powerful running game. The Ravens possess both. In addition to the NFL's third-best running game, the Ravens are also very good defensively.
Baltimore is eighth in total defense giving up just 333.1 yards of offense per game. The Ravens rank third in the league in the one statistic that really matters – scoring defense. Baltimore yields 19.5 points per game.
The Ravens continue to fight for their playoff lives. They currently trail Cleveland (9-3), Miami (8-4), Indianapolis (8-4), and Las Vegas (7-5) in the AFC wild card race. A win over Dallas keeps the Ravens' hopes alive.
The Play
Dallas is just 2-9 ATS this season. It's been a rough one especially since losing QB Dak Prescott for the season. The Cowboys haven't been particularly good against Baltimore even in good years. They are just 2-4 ATS in their last six games against the Ravens.
Baltimore hasn't been all that great to bettors either. Over their last nine games, the Ravens are just 3-6 ATS. That doesn't instill a lot of confidence. Plus, Dallas is actually 10-4 ATS in the last 14 games where they have played as the underdog.
[spbcta_sc id=5]