Rams vs Patriots Free Pick – Thursday Night Football
December 8, 2020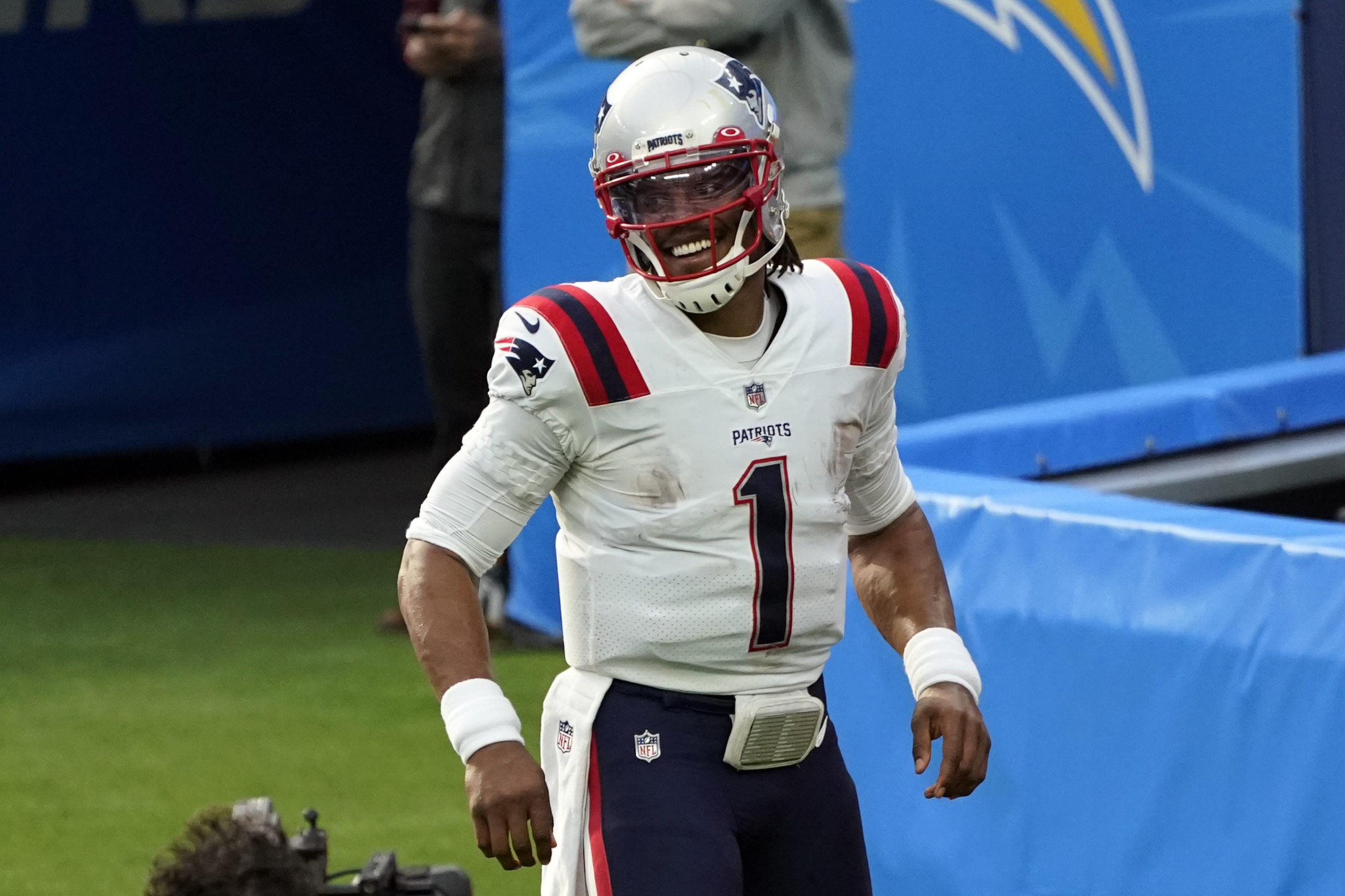 New England Patriots (6-6, 6-6 ATS) at Los Angeles Rams (8-4, 7-5 ATS) FREE PICK
After a surprising 45-0 win over the L.A. Chargers last week, New England continues its quest for a playoff spot with another trip to the West Coast. This time, it's their Super Bowl 53 opponent – the Los Angeles Rams.
Thursday night's game is critical for the Rams as well. L.A. now sits atop the NFC West and owns the No. 3 seed in the conference. They can ill afford to lose ground and allow Seattle (8-4) to overtake them for the division lead. The Rams face the Patriots and Jets the next two weeks before closing the season with division rivals Seattle and Arizona.
DEE-FENSE, DEE-FENSE
In case you weren't paying attention, New England has won four of its last five games. Last week's victory came via a defense and a special teams unit that each produced a touchdown. The Patriots became just the seventh team in NFL history to have a punt return and a blocked field goal return for touchdowns in the same game.
New England's defense has been on point recently. They gave up just 170 passing yards to Kyler Murray in a win over the Cardinals. Last week, they held the Chargers to 70 yards rushing and 258 total. They also sacked rookie QB Justin Herbert three times and picked him off twice.
You can bet that the mad master scientist Bill Belichick will be cooking something up for Rams QB Jared Goff. L.A. is at its best when Goff doesn't turn the ball over. The problem for the Rams is that Goff is sixth in interceptions with 10 and fourth in fumbles lost with four. The Patriots average 1.5 takeaways per game.
CAM THEY OVERCOME?
It's no secret that Patriots QB Cam Newton has underwhelmed for the past two weeks. He's been able to get away with it as the defense has risen up, but will the Patriots be able to overcome another poor passing performance by their starting quarterback?
Newton threw for less than 85 yards for the second week in a row. He completed 12-of-19 passes but only for 69 yards. Newton did not throw an interception and was only sacked once. What he did do, however, was rush 14 times for 48 yards and score two touchdowns on the ground.
The two touchdowns set an NFL record for quarterbacks. It was Newton's fourth game with multiple rushing touchdowns this season. Newton and the rest of the Patriots offense are going to have to continue their rushing success against a very good Rams defense. New England is now third in the NFL in rushing offense averaging 150.9 yards per game.
WEST COAST BLUES
Working on a short week and just having had played at SoFi Stadium last week, the Patriots decided to stay in Los Angeles and avoid any travel issues. Normally, teams playing on a Thursday night lose a day of preparation due to travel. That won't happen in New England's case. That gives Belichick three full days to prepare for the Rams.
Belichick is the master of short-rest situations too. In their last 11 Thursday night prime-time games, the Patriots are 10-1 straight up. That could be bad news for the Rams, who enter this week's game as a six-point favorite.
THE CASE FOR THE RAMS
The Rams have won three of their last four and when you talk about great NFL defenses, the Rams have one. They rank first against the pass – New England's weakness – third against the run and second in total defense. They are also fifth in scoring defense giving up just 20.3 points per game.
Surprisingly though, L.A. has given up 25 points per game in each of its last three. The Rams did, however, limit Cardinals QB Kyler Murray to just 173 passing yards and 15 yards rushing on five carries. L.A. also held Arizona, the NFL's fourth-ranked rush offense, to just 92 yards on the ground last week.
THE CASE AGAINST THE RAMS
Of the Rams four losses, three are to teams with one thing in common – strong defenses. The Rams lost twice to San Francisco and lost to the Dolphins in Miami. It's no secret that Los Angeles has struggled when playing teams that have quality defenses.
Miami is ranked second behind Pittsburgh in scoring defense giving up just 17.7 points per game. The 49ers rank in top-10 against both the run and the pass and are sixth in the NFL in total defense (326.3 yards per game).
POINT SPREAD AND TOTAL
The Rams are favored by -6 at top sportsbooks. The total is resting at 44.
[spbcta_sc id=7]