NCAA Football Championship & Heisman Odds & Picks
December 9, 2020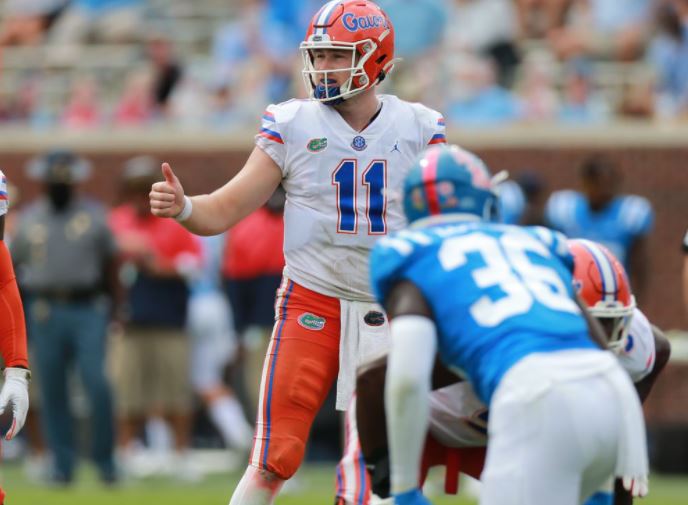 The college football season is winding down and the rankings have been published. Alabama, Notre Dame, Clemson & Ohio State are current final four. Of course if any of these teams suffer a loss between now and the playoffs it will affect their ranking.
Clemson and Notre Dame will play one another in the ACC championship, so one of them will definitely get a loss. It is estimated that if Notre Dame loses this time (they will definitely be underdogs) that they will probably still qualify for the playoffs. Its not like the old days where if a team lost late in the season they were automatically bounced.
#6 Florida will play Alabama in the SEC Championship game and will most likely be 10-17 point underdogs. If they somehow pull the upset this could be enough to get the Gators into the playoffs. But it really is a crap shoot. A Florida win and Ohio State loss would be the best scenario for that to happen. Editor's Pick: I took Clemson to win it all. Odds still pay well and they will defeat Notre Dame and Alabama in my mind.
Heisman
Mac Jones from Alabama is the overall favorite to win as of now. His team is playing well and he doesn't make many mistakes. Not far behind him is Kyle Trask. His numbers are gaudy and his Gators only have one loss.
Trevor Lawrence and Justin Fields are thought to basically be out of the running. Fields has played very well but will not have played nearly as many games as the other contenders when all is said and done. OSU had only 7 regular season games scheduled and one was cancelled because of Covid. Lawrence is also a victim of the virus. He had to sit out the game against Notre Dame. Editor's Pick: I took Kyle Trask. His odds pay a little better and even if he loses to Alabama, if he can put up 300 yards and 4 TD's, which he probably will, he will be in good shape for the award. Remember, a lowly Mississippi hung 48 on Bama earlier this season.
Heisman Trophy Odds
as of 12/10/20
Odds by SportsBetting.ag
| | |
| --- | --- |
| Mac Jones - Alabama QB | -175 |
| Kyle Trask - Florida QB | +110 |
| Justin Fields - Ohio State QB | +1400 |
| Trevor Lawrence - Clemson QB | +1400 |
| Devonta Smith - Alabama WR | +2800 |
| Ian Book - Notre Dame QB | +5000 |
National Championship Odds
as of 12/10/20
Odds by SportsBetting.ag
| | |
| --- | --- |
| Alabama | -110 |
| Clemson | +250 |
| Ohio State | +450 |
| Notre Dame | +800 |
| Florida | +1200 |
| Texas A&M | +3300 |
| Cincinnati | +5000 |
| Indiana | +6600 |
| Northwestern | +6600 |
| Coastal Carolina | +10000 |
| Iowa State | +10000 |
| Oklahoma | +10000 |
| USC | +10000 |
| Georgia | +25000 |