College Football Playoff Opening Lines
December 20, 2020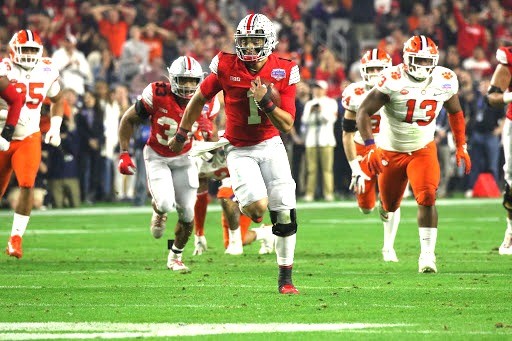 Just now, the College Football Playoff Committee revealed the top four teams: 1) Alabama 2) Clemson 3) Ohio State 4) Notre Dame. These will be the teams in the playoffs.
Many fans and especially those in the state of Texas were expecting to see the Texas A&M Aggies jump into the four spot after Notre Dame got smashed by Clemson yesterday. But the committee did not see it this way.
Sportsbooks have not had time to post the lines yet so we are publishing our own guestimates of what the lines will be. We will then update this article as the actual lines are published.
EDIT 2pm Sunday 12/20/20 – The lines came out and Alabama was much higher than we anticipated. So, we are recommending a play on Notre Dame plus the points.
lines from BetOnline.ag
| Matchup | Our Guess | Actual Line | Value Play |
| --- | --- | --- | --- |
| Alabama vs Notre Dame | Alabama -8.5 | -19.5 | YES (N.D. +19.5) |
| Clemson vs Ohio State | Clemson -6.5 | Clemson -7 | No |
Every once in a while I must reiterate that we are NOT a sportsbook and we do NOT take bets. The information on our site is for entertainment and conjecture purposes only.
Based on our spreads which teams would you bet?