Super Bowl 55 Exact Matchup Odds – And Pick
January 7, 2021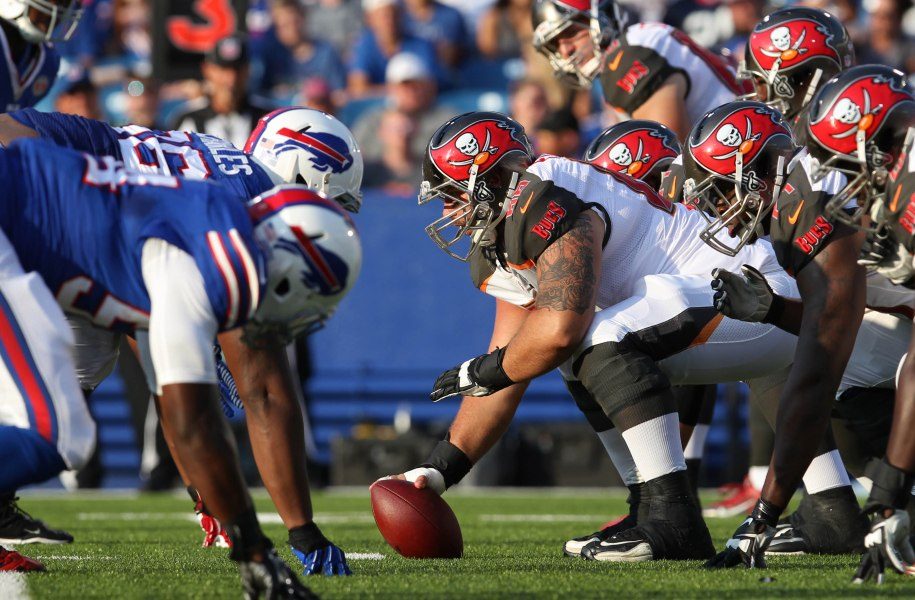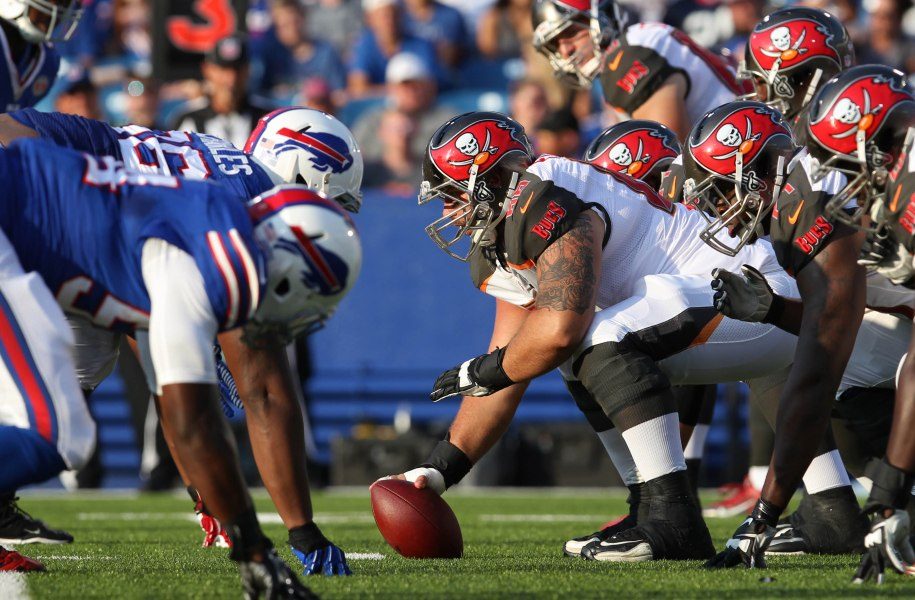 You know what they say "Vegas has a line for everything". And while that is not totally true, the spirit of the statement is. Meaning that if you can dream up a sports scenario that more than a few people would be interested in, then you can bet it.
The same holds true for picking the exact matchup for Super Bowl 55. The NFL playoffs start with 14 teams. They are in a bracket much like the March Madness tournament brackets. Go through each game, pick your winner and then after you have narrowed it down to the last team from each conference, place your bet.
Here at SBA we did exactly that. In our bracket, Buffalo narrowly edges out Kansas City along the way and does the same to the Steelers. They end up facing the Bucs in the Super and the twist is that the Bucs are the first team in Super Bowl history to have home-field advantage. That may affect the spread some.
A month ago we wrote an article predicting what the Super Bowl spreads would be for all potential matchups. And though some of those lines may be slightly different if we matched them up now, it is a great article and good food-for-thought.
As we said we are taking Buffalo vs Tampa Bay in the Super Bowl. That pays out at 16-1 should those two teams make it. Here are the other odds available at BetOnline.ag
Side note: some fun little bets to place that are akin to hitting the lotto are extreme long odds. For instance $1 on Cleveland facing the Washington Football Team pays $900
Super Bowl Matchups Odds
| Matchup | Odds |
| --- | --- |
| Green Bay Packers vs Kansas City Chiefs | +400 |
| New Orleans Saints vs Kansas City Chiefs | +650 |
| Tampa Bay Buccaneers vs Kansas City Chiefs | +800 |
| Green Bay Packers vs Buffalo Bills | +1000 |
| Seattle Seahawks vs Kansas City Chiefs | +1100 |
| New Orleans Saints vs Buffalo Bills | +1400 |
| Green Bay Packers vs Baltimore Ravens | +1600 |
| Tampa Bay Buccaneers vs Buffalo Bills | +1600 |
| New Orleans Saints vs Baltimore Ravens | +2200 |
| Los Angeles Rams vs Kansas City Chiefs | +2500 |
| Seattle Seahawks vs Buffalo Bills | +2500 |
| Tampa Bay Buccaneers vs Baltimore Ravens | +2800 |
| Green Bay Packers vs Pittsburgh Steelers | +3300 |
| Green Bay Packers vs Tennessee Titans | +3300 |
| Seattle Seahawks vs Baltimore Ravens | +3500 |
| Green Bay Packers vs Indianapolis Colts | +4000 |
| New Orleans Saints vs Pittsburgh Steelers | +4000 |
| Seattle Seahawks vs Indianapolis Colts | +4000 |
| Los Angeles Rams vs Buffalo Bills | +5000 |
| New Orleans Saints vs Tennessee Titans | +5000 |
| Tampa Bay Buccaneers vs Pittsburgh Steelers | +5000 |
| Green Bay Packers vs Cleveland Browns | +6000 |
| New Orleans Saints vs Indianapolis Colts | +6000 |
| Chicago Bears vs Kansas City Chiefs | +6600 |
| Seattle Seahawks vs Pittsburgh Steelers | +7500 |
| Seattle Seahawks vs Tennessee Titans | +7500 |
| Tampa Bay Buccaneers vs Tennessee Titans | +7500 |
| Los Angeles Rams vs Baltimore Ravens | +8000 |
| New Orleans Saints vs Cleveland Browns | +8000 |
| Washington vs Kansas City Chiefs | +8000 |
| Tampa Bay Buccaneers vs Indianapolis Colts | +10000 |
| Seattle Seahawks vs Cleveland Browns | +12500 |
| Tampa Bay Buccaneers vs Cleveland Browns | +12500 |
| Chicago Bears vs Buffalo Bills | +15000 |
| Los Angeles Rams vs Pittsburgh Steelers | +15000 |
| Los Angeles Rams vs Tennessee Titans | +15000 |
| Washington vs Buffalo Bills | +17500 |
| Los Angeles Rams vs Indianapolis Colts | +20000 |
| Chicago Bears vs Baltimore Ravens | +22500 |
| Washington vs Baltimore Ravens | +22500 |
| Los Angeles Rams vs Cleveland Browns | +27500 |
| Chicago Bears vs Pittsburgh Steelers | +40000 |
| Chicago Bears vs Tennessee Titans | +40000 |
| Chicago Bears vs Indianapolis Colts | +50000 |
| Washington vs Pittsburgh Steelers | +50000 |
| Washington vs Tennessee Titans | +50000 |
| Washington vs Indianapolis Colts | +60000 |
| Washington vs Cleveland Browns | +90000 |
| | |