Bills vs Ravens Free Playoff Pick
January 12, 2021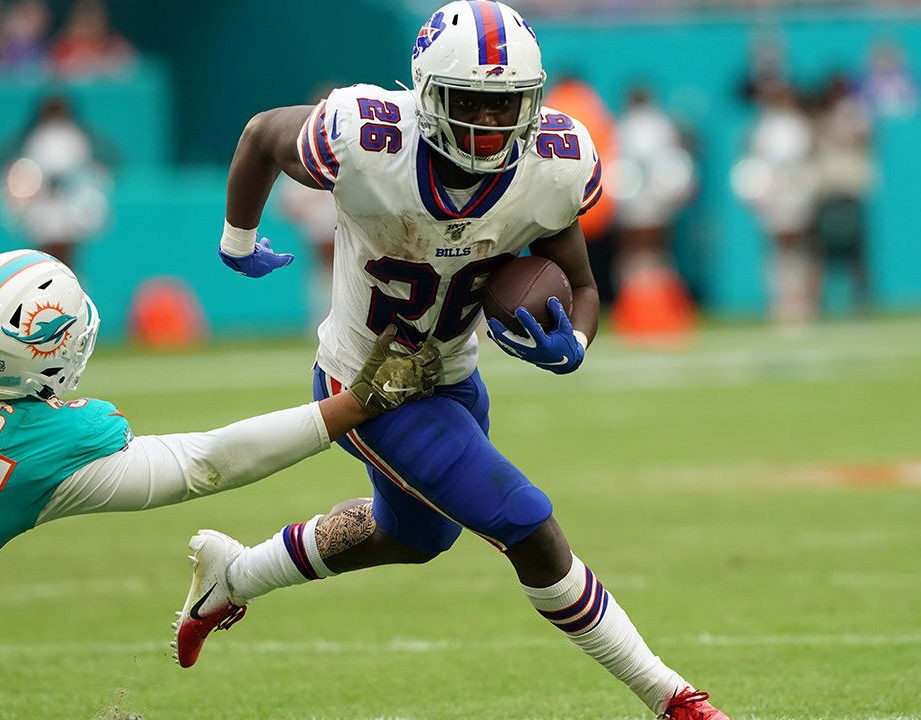 The Bills are slight favorites at most online sportsbooks. They are between -1 and -2 at all listed sportsbooks. The total is 50 points.
Entering the 2020 AFC playoffs, if there was one team that no one wanted to play it was the Baltimore Ravens. They won five straight to close the regular season and did so in impressive fashion. The Ravens rushed for an average of 267.4 yards in those five games and averaged 37.2 points.
Last week, reigning NFL MVP Lamar Jackson rushed for 136 yards and a touchdown as Baltimore knocked off Tennessee in the Wild Card round. Now, the Ravens will take on a Buffalo defense that is coming off giving up 472 total yards to Indianapolis. That Bills defense could be the difference on Saturday.
Buffalo Defense
At a casual glance, one might think the Bills defense is adequate or even "good," for lack of a better term. Buffalo ranks 12th in DVOA (defense adjusted value over average). That might not seem all that bad considering there are 32 teams in the NFL.
Then, you look at the Bills defense against the run. Buffalo ranks 27th in rushing success rate, a measure of how consistent opponents gain the necessary yards needed on a given down. Needless to say, ranking 27th in that category is not good.
In last week's win over Indianapolis, the Bills allowed the Colts to rush for 163 yards. This was a Colts team that struggled to run the ball most of the season until rookie Jonathan Taylor emerged late in the regular season. Buffalo allowed Indianapolis an average of 5.4 yards per carry. Again, not good.
Stopping the Ravens
Buffalo will now be tasked with stopping the NFL's No. 1 rushing attack. Baltimore averaged 191.9 yards per game for the regular season. Last week, Jackson and company ran for a total of 236 yards while averaging a whopping 6.7 yards per carry.
The problem with stopping Baltimore is that even if you can take away Jackson, who rushed for 1,000 yards in a second consecutive season, you still have to deal with J.K. Dobbins, Gus Edwards, and Mark Ingram.
Buffalo's defense is going to have problems stopping the Ravens on Saturday. The Bills lost to two of the three teams on their schedule that ranked in the top 10 in offensive efficiency – Kansas City, Tennessee, and Seattle. Buffalo lost to the Chiefs and Titans in consecutive weeks. Baltimore just happens to rank 11th in offensive efficiency.
Ravens Passing Game
You may be thinking "what if Buffalo does stop Baltimore's running game"? Yes, the Ravens had the worst passing game in the NFL this year averaging just 171.2 yards per game. However, that's the result of the league's best ground attack.
If Buffalo does have some success shutting down the Ravens run game, Baltimore tight end Mark Andrews could be in a for a big day. Andrews and WR Marquise Brown were the Ravens leading receivers with 58 catches apiece.
Last week, Colts tight ends caught 14 passes for 136 yards and a touchdown. With Bills CB Tre-Davious White locked up on Brown, Andrews could be Jackson's leading target on Saturday. Andrews is no stranger to heading up the Ravens passing game. Last year, he led the team with 64 catches and his 10 touchdowns in 2019 were the most among tight ends.
Ravens Undervalued
The Bills and the Ravens have the best ATS records – both 11-6 – in the league this season. The Bills are 8-1 ATS in their last nine games and Buffalo is 7-0 ATS in their last seven. Something has to give and Lamar Jackson just might be the catalyst.
Jackson's counterpart, Buffalo quarterback Josh Allen, is a very respectable 26-17-2 ATS in his two-plus years as the Bills starter. As a home favorite though, Allen is just 7-7 ATS. On the other side, Jackson thrives when he and his Ravens are road underdogs.
In five games in which Baltimore has been a road dog with Jackson at quarterback, the Ravens are 4-1 ATS. If you go back to the last 11 games in which Baltimore was the underdog, you will find that the Ravens are 10-1 ATS.
A week ago, Baltimore outgained one of the NFL's most efficient offenses – Tennessee – in rushing yards, passing yards, first downs, yards per play, and time of possession. And, the Ravens held the NFL's leading rusher to 40 yards.
Not only will the Ravens cover the spread which opened at +3 and is now down to +2, but Baltimore will pull the upset on the road.
NFL Free Pick: BALTIMORE +110