Chiefs vs Bills AFC Championship Free Pick
January 20, 2021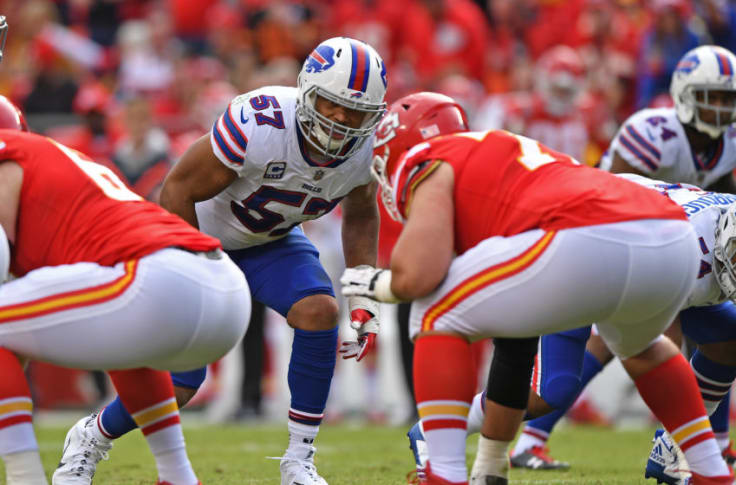 The big news out of Kansas City is whether or not quarterback Patrick Mahomes will play on Sunday in the AFC championship game. Mahomes was hurt in the third quarter of the Chiefs' win over Cleveland last week. He entered concussion protocol and has passed certain steps, but there is still no word as to his status for Sunday's game.
The Chiefs opened as a 5-point favorite that quickly adjusted to -3 and even -2.5 at some sportsbooks due to Mahomes' injury. Mahomes' status is important to the outcome of Sunday's game, but so is a suspect Kansas City defense.
Good Teams Win
There is no question Buffalo and Kansas City are the best two teams in the AFC. The Chiefs won 10 games in a row before sitting their starters in a season-ending loss to the Chargers. The defending Super Bowl champs won 14 regular season games and held off a feisty Cleveland in last week's divisional round game with Chad Henne filling in for Mahomes late in the game.
Buffalo was equally as good winning its final six regular season games by an average margin of nearly 20 points. The offense averaged 38.2 points per game and the defense, which was shaky through the first half of the season, really has come on strong as of late. The Bills led the Colts 24-10 before winning 27-24 in the wild card round and held Baltimore to just a field goal in a 17-3 victory last week.
Great Teams Cover
Through eight weeks of the regular season, Kansas City was 7-1 and 6-2 ATS. Since, the Chiefs have lost just once – the Chargers game when they sat the starters – but they have failed to cover a single point spread. Kansas City is 0-8-1 ATS in its last nine games.
The Bills, on the other hand, are the polar opposite. Buffalo is 9-1 ATS in its last ten games, covering four times as an underdog. The Bills won three of those games outright and lost to Arizona 32-30 as a 3-point underdog. It's worth noting that only one team – the 2012 Baltimore Ravens (6-9-1 ATS) – has reached the Super Bowl since 2000 with a losing record ATS.
Red Zone Defense
So, how can a defending Super Bowl champion go 15-2 and not cover a spread in its last nine games? It's a great question and it has a very good answer. The Chiefs defense, specifically its red zone defense, is just not good.
For the season, there was no team in the NFL worse than Kansas City in opponent red zone touchdown conversion rate. The Chiefs allowed opponents to convert at a 76.6 percent clip inside their red zone. KC opponents that reached the red zone scored 36 touchdowns this season. It's a good thing the Chiefs had just as many red zone touchdowns as their opponents or their overall record might have been much different.
The Chiefs red zone defense has been surprisingly bad over the second half of the season. In the final eight weeks of the regular season, opponents scored touchdowns on 18-of-21 trips inside the Chiefs red zone. That's a conversion rate of 85.7 percent and that is why Kansas City has won its last eight games by no more than six points.
In its last nine games, KC opponents are 24-of-30 (80 percent) on red zone trips. In the first half of the season, the Chiefs still allowed a 71 percent conversion rate in the red zone, but lately it's been much worse.
Bills Offense
Since averaging 38.2 points a game in their final six, the Bills have cooled off a little scoring 27 against the Colts and 17 last week. One of the Bills touchdowns was a 101-yard interception return by Taron Johnson.
Buffalo has relied heavily on QB Josh Allen (4,544 yards, 37 TDs) and the NFL's leading receiver Stefon Diggs (127 receptions, 1,535 yards). In last week's win, Diggs caught eight passes for 108 yards and the Bills only offensive touchdown. What Buffalo needs to do somehow is run the football enough to keep the Chiefs honest. The Bills ran for just 32 yards on 16 carries last week and averaged 107.7 per game (20th) during the regular season.
Back the Bills
Whether Mahomes plays or not is a huge factor in Sunday's outcome, but either way the Bills are in a position to keep this game close. They have one of the NFL's best passing games going up against one of the weaker pass defenses. The offense has been playing extremely well though they ran into one of the league's best defenses last week in Baltimore.
The Chiefs are still the defending Super Bowl champs with 15 wins under their belt this season and they are at home. Still, their awful red zone defense will allow Buffalo to keep this game within a field goal.
NFL FREE PICK: BUFFALO +3