NBA Futures Market: MVP Odds & Analysis
January 23, 2021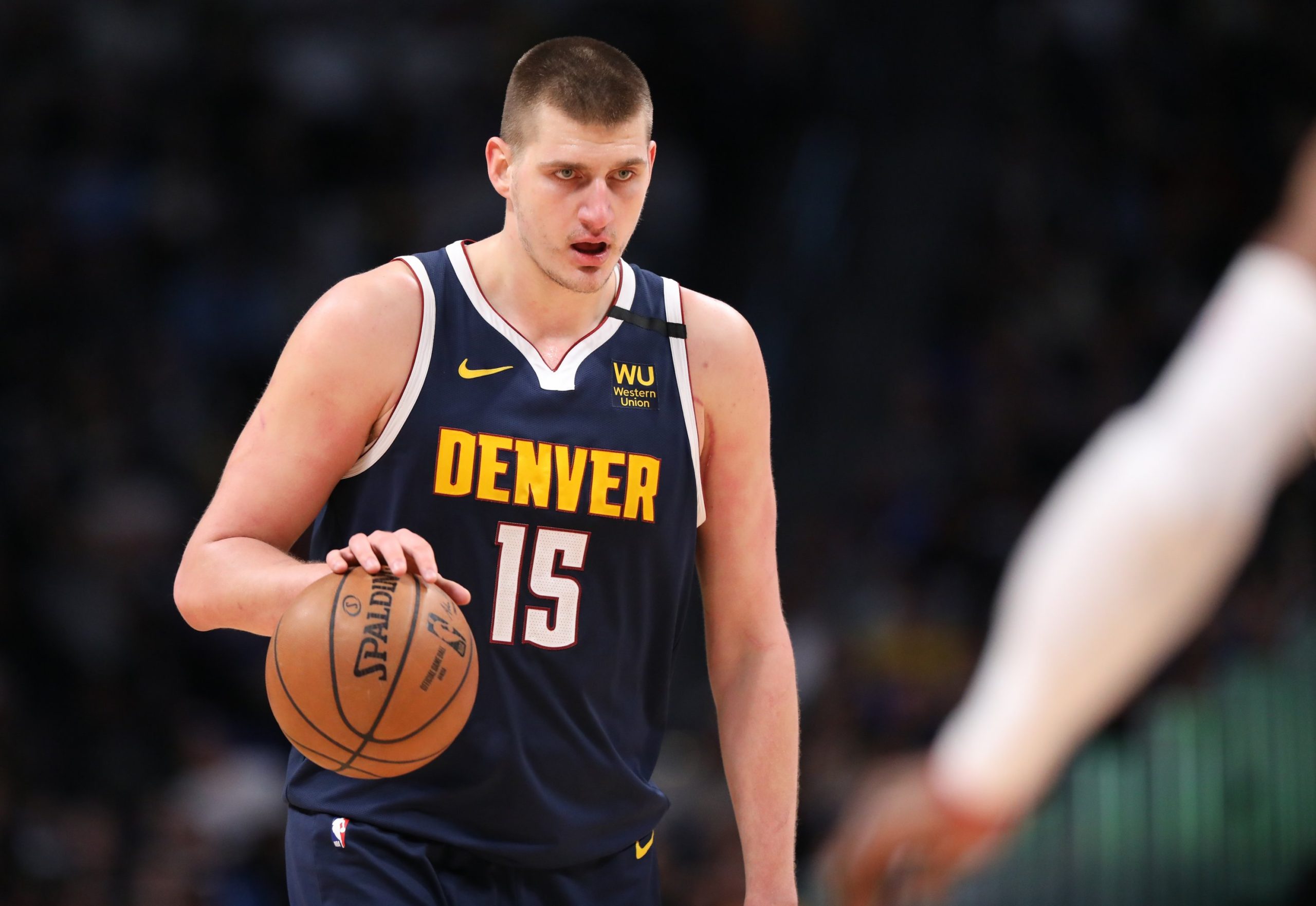 The 2020-21 NBA season is young, but the race for the league's most coveted individual award, league MVP, is a battle of superstars both veteran and not-so-veteran. With roughly a fifth of the season played thus far, second-year Dallas star Luka Doncic is still the favorite to win this year's award at the internet's top rated sportsbooks.
Doncic was among the favorites last year as a rookie, but ultimately was left out of the three finalists. He opened this year as the +400 favorite to win and his season so far backs up his rise to greatness. There is still plenty of basketball left to be played, but bettors should get in on one of the most popular NBA futures bets.
Three-Peat?
Since the NBA began handing out its MVP award in 1956, there have been only two players to have won the award in three consecutive seasons. Both are Hall of Famers – Wilt Chamberlain (1966-68) and Larry Bird (1984-86).
Last year, Milwaukee star Giannis Antetokounmpo won his second consecutive MVP award after a season in which he averaged 29.5 points, 13.6 rebounds, and 5.6 assists per game. He also shot 55.3 percent from the floor and led the Bucks to the best record in the NBA regular season for the second straight year.
The Greek Freak has picked up where he left off again and is averaging 27 points, 10.3 rebounds, and 5.1 assists through 15 games. Milwaukee is 9-6 – third in the Eastern Conference – so far. Antetokounmpo is listed at +450 to become the first since Bird to three-peat.
The First Net
No player from the Nets franchise has ever won an NBA MVP. Kevin Durant is looking to change that. Durant, who won the award in 2014 when he was in Oklahoma City, is off to a great start after missing all of last season while recovering from his Achilles tendon injury. Durant is second in the league in scoring averaging 31.3 points a game and adds 7.5 rebounds and 6.0 assists. After opening at +900, Durant is now listed at +500 to win this year's MVP.
The Nets are 9-7 and fifth in the Eastern Conference after 16 games. Brooklyn also just acquired its third superstar – James Harden, another former MVP – which makes the Nets a favorite to win this year's NBA title. Harden will also contend for the MVP though he is more of a longshot at +3000. In three games this season, the Beard is averaging 29 points, 12.7 assists, and 9.3 rebounds per game.
The third member of the Nets trifecta of superstars is point guard Kyrie Irving. Irving, who has missed some time and only played in eight games thus far, is averaging 28.4 points a game. He is a huge longshot to win this year's MVP at +10000.
No Jokic
Nikola Jokic as the NBA MVP is no joke. A center has not won the NBA MVP since Shaquille O'Neal back in 2000, but Jokic has what it takes to be the first. He is averaging a triple-double per game – 25.1 points, 11.4 rebounds, 10.0 assists – and is the best passing big man in the game.
When the 2020-21 season began, Jokic was a longshot at +3000 to by the league MVP. Fourteen games into the new season, the Nuggets center is now listed at +800. The problem Jokic will face is how his team finishes. Remember, last year Denver went on a tear and upset the second-seeded Clippers before falling to eventual champion the Lakers in the Western Conference finals.
This year, Denver is not off to a great start sitting at 7-7 and not inside of the top eight in the West after 14 games. However, Doncic's Dallas Mavericks have the exact same record after 14 games making Jokic a very strong MVP candidate and a bet worthy of making.
Others in the Mix
The NBA's leading scorer is Washington guard Bradley Beal who is putting up 34.9 points a game. The problem for Beal – whose MVP odds are a very long +10000 – is that the Wizards are terrible. No matter how good Beal is, he won't even be in the MVP discussion unless the Wizards somehow miraculously get into the playoffs.
Four-time former MVP LeBron James (+900) is always a candidate for the league's top award. He's off to another good start averaging 24.4 points, 7.8 rebounds, and 7.6 assists per game this season. The Lakers are the favorite to repeat as NBA champs and James is a big reason why. He has not won an MVP since the 2012-13 season when he was in Miami.
James' teammate Anthony Davis is listed at +2000. The only other players listed below +2000 are former two-time MVP Steph Curry (+1200), who is third in the league in scoring (28.2 ppg), and Sixers center Joel Embiid, who is averaging 26.4 points and 11.3 rebounds per game for the Eastern Conference's top team.