Keep These Mid-Majors on Your Radar Come March Madness
January 29, 2021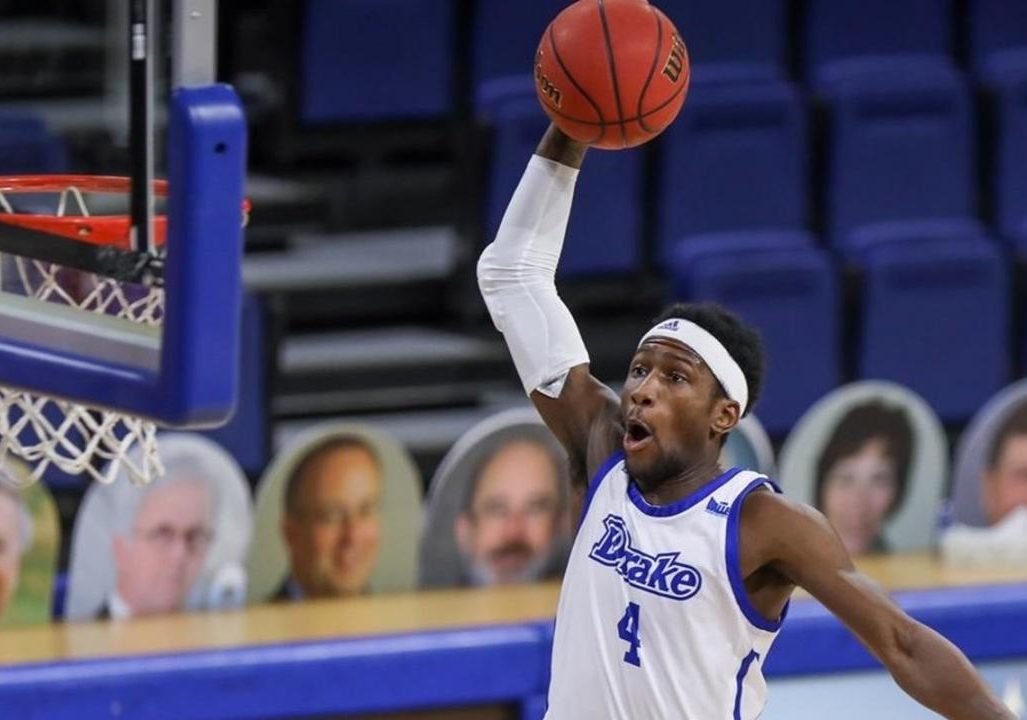 The reason why March Madness is so popular is the upsets. It's the Cinderella from the small conference that doesn't get much press that drives fans and bettors alike to love the annual NCAA tournament. After last year's cancellation due to the coronavirus, you can bet on 2021 surpassing 2019 in terms of wagers. It was reported that Americans wagered $8.5 billion on the last tournament (2019).
As bettors prepare for the upcoming madness, here are some mid-major programs to keep an eye on. Several have been very good to bettors thus far this season.
DRAKE BULLDOGS (15-0, 6-0 MVC)
The Missouri Valley Conference is more than just former Cinderella Loyola-Chicago. Drake just beat Missouri State (9-3, 5-3) in back-to-back games after being off for three weeks due to COVID-19. The Bulldogs have been on absolute fire and have impressive non-conference wins over Kansas State and Air Force.
The kicker is that Drake is a perfect 15-0 against the spread and that includes the two wins over Missouri State, which was 6-1 ATS before losing consecutive games to the Bulldogs. Drake has a dynamic backcourt that features the duo of Roman Penn (12.1 ppg) and D.J. Wilkins (11.3 ppg). The team's leading scorer is ShanQuan Hemphill who averages 14.2 points per game.
The Bulldogs aren't necessarily great at any one thing. They own an efficiency margin – defensive efficiency subtracted from offensive efficiency – of 13.56. That ranks just 57th nationally, but it is one of the best among mid-major programs. Regardless, Drake does the most important thing consistently – win.
LOYOLA (13-3, 8-1 MVC)
Roughly three years removed from a trip to the Final Four, the Ramblers are once again among the best mid-major programs in the country. They have one conference loss – a 76-71 upset to Indiana State – and will face Drake on back-to-back nights in mid-February. Those two games will likely decide who wins the Missouri Valley Conference's regular season title.
The Ramblers are another program that has been good to bettors. Loyola is now 10-3-1 ATS for the season and 8-1-1 ATS in their last ten games. Head coach Porter Moser's team is also the defending conference champion and has an adjusted efficiency margin that ranks second among all mid-major programs at 17.70. The Ramblers rely on their big man, 6-9 Cameron Krutwig who averages 15.0 points and 5.9 rebounds per game.
UTAH STATE (13-5, 10-2 MWC)
The Aggies are battling Boise State (13-2, 9-1) for control of the Mountain West Conference. Utah State will take on the Broncos on Feb. 17 and 19 in games that will probably decide which team wins the regular season conference title.
Utah State has one of the biggest lineups in the nation and its shows on defense. 7-footer Neemius Queta leads the Aggies in scoring (12.2 ppg), rebounding (9.4 rpg), assists (3.1 apg), and blocks (2.9 bpg). Queta is one of the reasons why Utah State has one of the most impressive defensive efficiency numbers (89.7) in the country. After starting the season 1-3, the Aggies won 11 straight. The most points Utah State allowed during that streak was 64. They held opponents to fewer than 60 points in eight of those games. Defense like that can help pull an upset or two come tournament time.
OTHERS TO WATCH
Belmont has been the class of the Ohio Valley Conference the past few years. The Bruins won the past two regular season titles and last season's conference tournament earning a bid to the NCAA tourney that was cancelled. Belmont is off to another great start at 16-1. Even better, they are 10-0 ATS.
In addition to Saint Louis, St. Bonaventure (8-1, 6-1) and Richmond (10-4, 4-2) are both contenders in the Atlantic-10. The Bonnies are a strong 6-3 ATS. Richmond has some huge wins – Kentucky on the road and Loyola on a neutral court – but also has some really bad losses (Hofstra and LaSalle, both at home).
Richmond ranks first in the conference in offensive efficiency. They shoot 52.5 percent on all two-pointers and 37 percent on three-pointers. They don't turn the ball over a lot and the combination of guard Blake Francis (16.6 ppg) and forward Grant Golden (14.8 ppg) averages over 30 points per game. The Spiders are streaky and could be one of those 11, 12, or 13 seeds that pulls the upset and wins a first-round game.