Super Bowl LV: Kansas City vs. Tampa Bay FREE PICK
February 3, 2021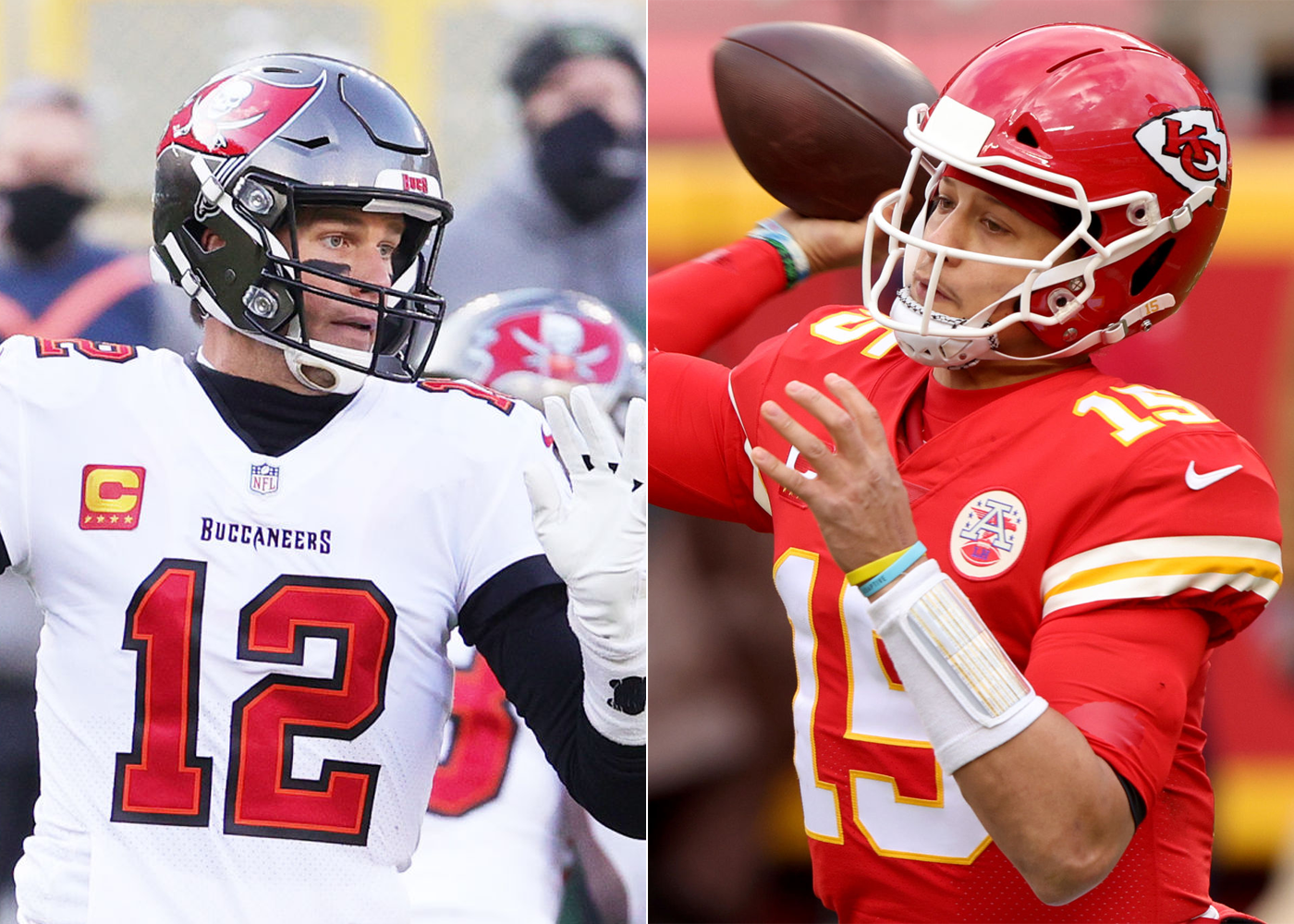 It all comes down to this, a Super Bowl matchup with a number of storylines. There is the quarterback battle. There is Tom Brady playing in his 10th Super Bowl. Kansas City could become the first team in almost two decades to repeat as champions. If the Bucs win, it would be the first time a team won a Super Bowl in its home stadium.
Sunday is really about one thing – winning a football game. It just happens to be the biggest game of the 2020 season. Bettors can find a number of angles on this one. With the Chiefs opening as a 3-point favorite, there hasn't been much of a shift in the market. How can bettors capitalize this Super Bowl Sunday?
Quarterbacks
It's the most important in all of sports and Super Bowl LV features the best of all-time against the best of the young quarterbacks. Brady has six Super Bowl victories and four MVP awards to his credit. He and the Tampa Bay offense have been on a roll as of late scoring 30 or more points in their last six games.
In the NFC championship game, Brady threw for 286 yards and three touchdowns. It was the tenth straight game in which Brady threw for multiple touchdown passes. For the season, Brady once again eclipsed the 4,000-yard passing mark (4,633) and threw 40 touchdowns.
His counterpart, Kansas City's Patrick Mahomes, is playing in his second consecutive Super Bowl and looking to do what no other quarterback since Brady has done – repeat as champion. Like his elder, Mahomes enjoyed an outstanding season with 4,740 passing yards and 38 touchdowns. In last week's AFC title game, Mahomes completed 29-of-38 passes for 325 yards and three touchdowns. He has been an important reason why the Chiefs have won 25 of their past 27 games.
QBs Betting History
Mahomes and Brady have squared off against each other four previous times. The first was a Week 6 matchup in the 2018 NFL season. The Patriots were a four-point favorite and ended up winning 43-40 giving KC the cover. Mahomes' (23-of-36 for 352) and Brady's (24-of-35 for 340) stats from the game were nearly identical except for the two picks thrown by Mahomes.
The two then met again in the AFC championship game that season. New England was once again the favorite, this time by three points. Brady led a 13-play, 75-yard drive that ended the game in overtime, a 37-31 Patriots victory.
Mahomes and KC won in 2019 as a three-point underdog. Neither he nor Brady dazzled as each threw for one touchdown in the Chiefs 23-16 win. Then, of course, there is the meeting earlier this season when Mahomes threw three touchdowns to Tyreek Hill while Brady tried to earn the comeback win with two fourth quarter touchdowns to Mike Evans. Kansas City would win 27-24 but did not cover as a 3.5-point favorite.
The Rematch
There have been a number of Super Bowls to feature a rematch of an earlier regular season game. The last such game actually featured Brady when the Patriots faced the New York Giants in Super Bowl XLVII after the 2011 season. The Giants had beaten New England in the regular season and beat them again in the Super Bowl.
Of the past nine Super Bowls that were a rematch of an earlier regular season game, the NFC team has won all but one. Once again, Brady was involved. His Patriots beat the Rams in Super Bowl XXXVI after losing to them in the regular season.
What to Watch
One of the less-talked about subjects heading into Sunday is the Chiefs loss of OT Eric Fisher. The two-time Pro Bowler tore an Achilles tendon in the AFC title game. That forced head coach Andy Reid to shuffle the offensive line, which he will do again for Sunday's game.
The Bucs were able to sack Aaron Rodgers five times and force an interception in the NFC championship game. Last week, Kansas City kept Buffalo off of Mahomes limiting the Bills to just one sack. If Mahomes has time – and he doesn't need much – to operate, the Chiefs offense will continue to roll.
Bottom Line
Tom Brady is 6-3 straight up in Super Bowls. Where he hasn't had success is in covering spreads. Brady-led teams are just 4-5 ATS in Super Bowls. With the Chiefs favored by three, it's interesting to note that all but one of Kansas City's last 56 wins have come by three points or more.
SUPER BOWL LV FREE PICK: CHIEFS -3
Bet this game now at one of the web's top sportsbooks.