Don't Look Now But Trump is Climbing 2024 Election Odds
February 19, 2021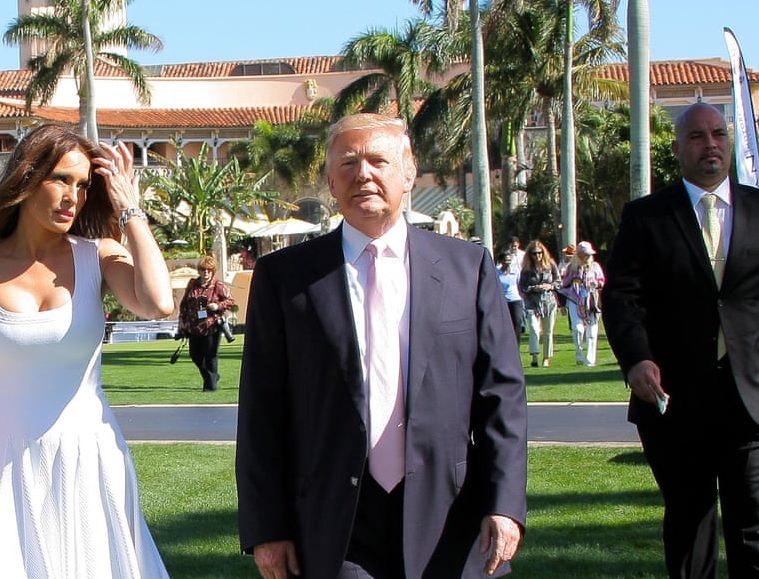 The second impeachment process which was shut down last week would have all but guaranteed that Donald Trump Sr. was out of any real contention to run for President again. But now he has a clear path to do just that. In fact, he is the highest rated Republican (oddswise) to win the 2024 Presidential Election.
This week a reporter asked DJT if he was considering a run in 2024 and he responded with "Alot of great polls out there", meaning that the numbers looked good enough for him to consider it. He definitely has made no commitment nor anything which could be considered such.
After he left office last month he has spent all of his time at Mar-a-Lago resort, a property he owns and which operates as a private club for its wealthy members. Of course controversy followed him there as well as some residents were irritated that he stayed well beyond his two week agreed-to limit at the property.
Whatever your opinion on the controversial ex-President, there is no doubting that you have not heard the last from him. Even if he has no plans to run again, the media loves to use him as a way to gain viewers, so they will be asking him every other day if he plans to run.
Below you can find the complete odds for who will be President in 2024. These odds are provided by BetOnline.ag
| Candidate | Odds |
| --- | --- |
| Kamala Harris | +400 |
| Joe Biden | +500 |
| Donald Trump Sr. | +1200 |
| Mike Pence | +1200 |
| Nikki Haley | +1400 |
| Alexandria Ocasio-Cortez | +2500 |
| Ron DeSantis | +2500 |
| Michelle Obama | +3300 |
| Donald Trump Jr. | +4000 |
| Josh Hawley | +4000 |
| Pete Buttigieg | +4000 |
| Tom Cotton | +4000 |
| Andrew Yang | +5000 |
| Bernie Sanders | +5000 |
| Candace Owens | +5000 |
| Charlie Baker | +5000 |
| Chris Christie | +5000 |
| Dan Crenshaw | +5000 |
| Deval Patrick | +5000 |
| Elizabeth Warren | +5000 |
| Mike Pompeo | +5000 |
| Tulsi Gabbard | +5000 |
| Amy Klobuchar | +6600 |
| Beto O'Rourke | +6600 |
| Condoleezza Rice | +6600 |
| Cory Booker | +6600 |
| Gavin Newsom | +6600 |
| John Kasich | +6600 |
| Mark Cuban | +6600 |
| Mitt Romney | +6600 |
| Sherrod Brown | +6600 |
| Val Demmings | +6600 |
| Kristi Noem | +6900 |
| Andrew Cuomo | +7500 |
| Michael Bennet | +7500 |
| Stacey Abrams | +7500 |
| Gretchen Whitmer | +8000 |
| Joe Kennedy III | +8000 |
| Michael Bloomberg | +8000 |
| Tammy Baldwin | +8000 |
| Tammy Duckworth | +8000 |
| Tim Scott | +8000 |
| Greg Abbott | +10000 |
| Hillary Clinton | +10000 |
| Jared Kushner | +10000 |
| Jeff Flake | +10000 |
| Jon Stewart | +10000 |
| Kanye West | +10000 |
| Kirsten Gillibrand | +10000 |
| Lindsey Graham | +10000 |
| Paul Ryan | +10000 |
| Ted Cruz | +10000 |
| Tommy Tuberville | +10000 |
| Eric Holder | +12500 |
| George P. Bush | +12500 |
| Jamie Dimon | +12500 |
| Meghan Markle | +12500 |
| Eric Garcetti | +15000 |
| Howard Schultz | +15000 |
| Julian Castro | +15000 |
| Kayleigh McEnany | +15000 |
| Rand Paul | +15000 |
| Tom Steyer | +15000 |