College Quarterbacks Changing Teams
February 24, 2021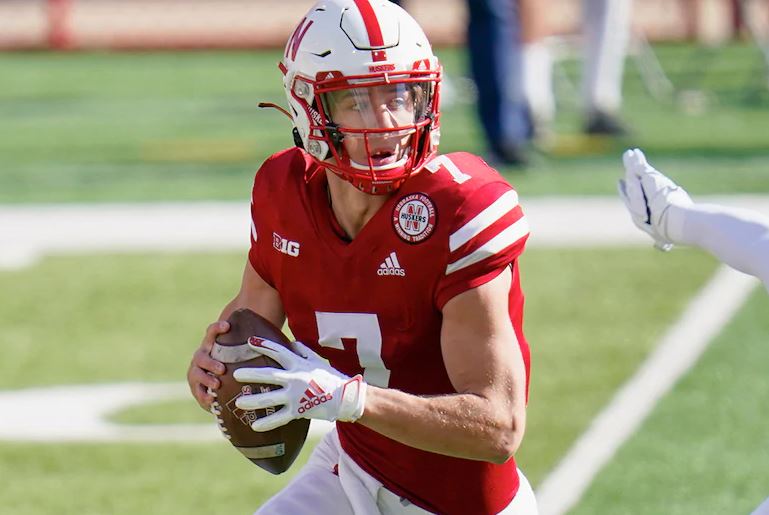 No matter the sport, the season is now 12 months long. As the NFL gets ready for its offseason, we can see that there really is no offseason, just a season without games.
And that is also true for college football, with games still six months away, but teams and players busy making February moves.
McCaffrey Leaving Nebraska
In 2020, redshirt freshman Luke McCaffrey saw a good amount of time at the quarterback position for Nebraska, even replacing incumbent Adrian Martinez for a spell. In the seven games in which McCaffrey played, he amassed 835 yards passing, rushing, and receiving, threw for a touchdown and ran for three more.
But with Martinez seemingly not going anywhere for at least a couple of seasons, McCaffrey is. He is transferring to Louisville, where the starting quarterback seems less entrenched. Online bookmakers have Louisville at +25000 to win the 2021 national championship.
Malik Cunningham was the Louisville starter in 2019 and 2020 and had 5,151 yards passing and 43 touchdowns, but now, entering his senior season, the competition for his replacement is heating up. Along with McCaffrey, Louisville has sophomore Evan Conley, who threw for more than 600 yards as a freshman.
Georgia Southern transfer Shai Werts is also now with the Cardinals, but he and his nearly 11,000 total career yards are moving to wide receiver.
McCaffrey is from the McCaffrey family of football stars. His older brother is Christian McCaffrey of the Carolina Panthers. His other college football-playing brother, Dylan McCaffrey, was a quarterback at Michigan. Dylan has since transferred to Northern Colorado to play for the patriarch of the football-playing McCaffreys, Ed, the former wide receiver for the Denver Broncos. Another brother, Max McCaffrey, played briefly for the Jaguars and 49ers after a college career at Duke.
Shough Leaves Oregon for Texas Tech
It's not too often that a quarterback who just won his conference title immediately transfers schools, but that is what has happened with former Oregon Ducks quarterback Tyler Shough. A backup to Justin Herbert in 2019, Shough assumed the starting role in 2020, and the Ducks won the shortened Pac-12 season title with a 31-24 win over USC in the Pac-12 Championship Game.
Shough struggled against the Trojans, however, completing just 8-of-15 passes for 91 yards. He also only threw for just 79 yards in a Fiesta Bowl loss to Iowa State, with Anthony Brown getting the majority of the snaps at quarterback.
With Shough's departure, Oregon's 2021 starter will be either Brown or freshman recruit Ty Thompson.
Shough is graduating from Oregon with a second undergraduate degree and heads to Texas Tech with three years of eligibility remaining and a desire to get his master's degree. He joins an unsettled quarterback room in Lubbock, which has Alex Bowman in the transfer portal and Henry Colombi as the only returning quarterback with experience.
Sportsbooks have Oregon at +4600 and Texas Tech at +25000 to win the 2021 national championship.