Free Printable Bracket
March 16, 2021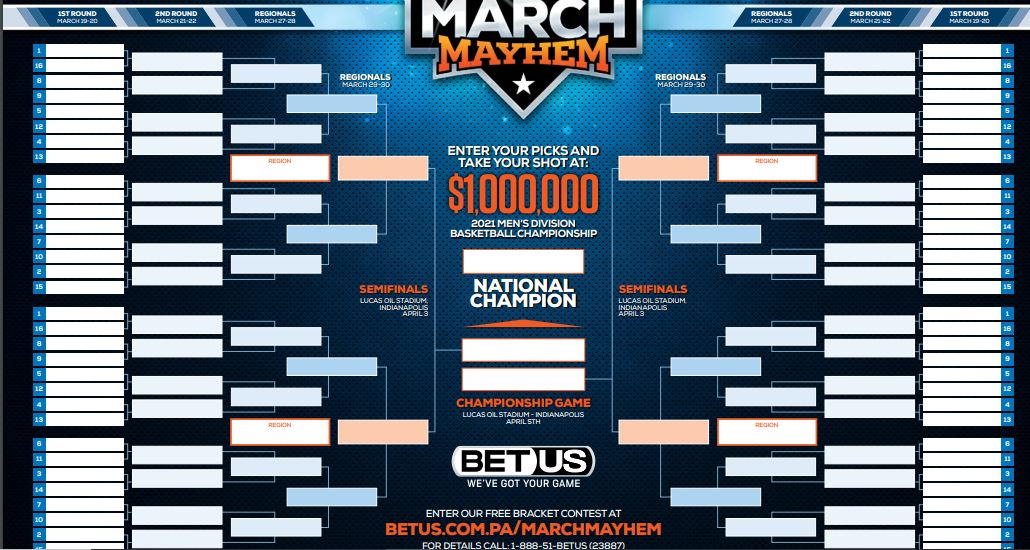 Its that time. NCAA March Madness is upon us. The meat of the games start Friday afternoon. Are you prepared? Have you started your own pool? Need printable brackets?
We have the brackets you need. Simply click below and it will take you to a printable 2021 NCAA Tournament bracket. There are several options. Choose which you think is best.
For a complete schedule of games and start times click here
History of the Bracket – A Synopsis
The very fist sports bracket is said to have come from a 1851 chess tournament which took place in London, England. We have come a long way since 1851 but it a way its all still the same.
It is called a bracket because it used these characters ] [
These characters are called brackets.
The first NCAA tournament to use this format was in 1939 (see below). Most of the teams from that bracket you can find in modern tournaments.
In the 1970's there were 32 teams in the tournament. In the 1980's that number was doubled to 64 teams. In the 2000's they started allowing "play-in games". Two teams will play each other to decide which get the coveted bracket spot.
Click image to enlarge