What Do the Red and Blue Circles Mean at BetOnline?
March 19, 2021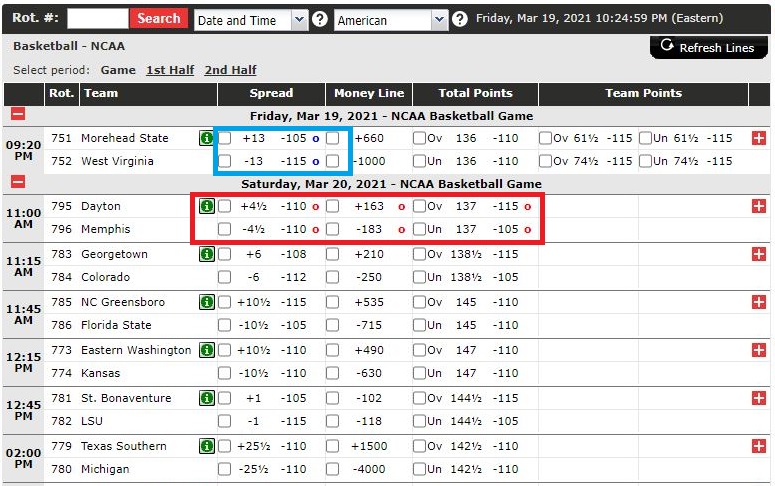 BetOnline is a very popular online sportsbook. The lines and contests they offer make them a hit with the general public. They post lines before most other sportsbooks do, which makes them a favorite of amateur oddsmakers who bet their own picks.
In previous article we discussed what a circled game means at sportsbooks. In short, it usually means that there are uncertainties about the game which make it a bit more murky. Usually if a star player is questionable until game time a game can be circled. This means that the max bet the sportsbook will take on the game is limited. If there is a weather front coming close to a game the total may be circled. You get the picture.
At BetOnline that particular kind of circle is called a red circle. This is because the actual circle beside the game is the color red. Now, they do have a different color circle. If the sportsbook is allowing larger bets than the usual limit, they will place a blue circle next to the game. In the example given here, the blue circle allows patrons to bet up to $10,000 on a side, higher than the usual $5,000 limit. Click here to enlarge example image
The red circle games mean that the limit is lowered. In this example shown here, the total max wager is $2,000. A full $3,000 less than the normal max. In this instance, the game isn't being played until the next day and there are some factors which must be clear before the standard limit is restored.