NFL Free Agent Moves Report
March 25, 2021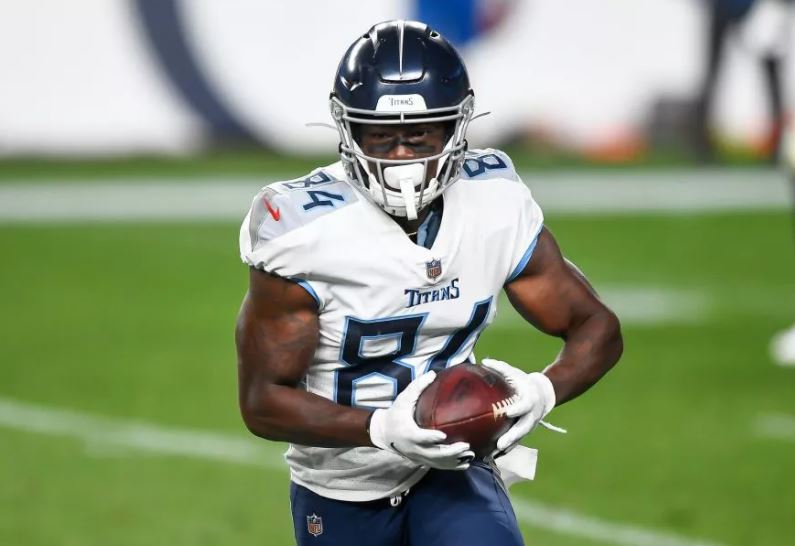 The initial NFL free agency negotiation period began on March 15 with deals ready to be signed on the official start date of March 17. A number of teams went into free agency with a "go big or go home" attitude. A few, like the Patriots, came away with the makings of a revamped roster.
Here's a look at some of the biggest moves and the impact they may have on the 2021 NFL season.
The Patriots' Haul
New England may have had the best free agent pickups in the league. Bill Belichick addressed the offense that was suspect last season and found himself not one, but two quality tight ends – Hunter Henry and Jonnu Smith. Both players will create matchup nightmares for opposing defenses, especially with the creative Josh McDaniels calling plays.
The Patriots also added wide receivers Nelson Agholor and Kendrick Bourne to the mix. This should help a unit that finished 27th in total offense last season. The Patriots averaged just 327.3 yards per game.
Dak Is Back
The one free agent move that may have the most impact for an NFL team was the Cowboys signing of QB Dak Prescott. Success in the league is directly proportional to a team's play at quarterback. Prescott is a top 10 – and maybe a top 5 or 6 – caliber quarterback. If Dallas lets him walk, the 2021 Cowboys season would have walked with him. The four-year, $160 million deal Prescott signed is worth every penny for Dallas.
New Home for Dalton
Speaking of the Cowboys, it was Andy Dalton that backed up Prescott last season. Dalton ended up throwing for over 2,000 yards and 14 touchdowns in relief of Prescott. With the Cowboys starter back and healthy, there really was no room for Dalton in the Dallas quarterback room.
Now, Dalton will become the starter in Chicago which has had quarterback issues ever since the team passed on Patrick Mahomes in favor of Mitchell Trubisky (who is no longer a Bear). Dalton signed a one-year, $10 million deal to become the Bears' starter.
WRs Get Paid
Will Fuller took a one-year, $10 million deal with Miami to prove that he is an upper echelon receiver in the NFL. The contract is loaded with another $3 million in incentives and Fuller will give Miami QB Tua Tagovailoa a legitimate No. 1 target.
Arizona will line up in 2021 with DeAndre Hopkins one side and A.J. Green on the other. It almost seems unfair, but both Hopkins and Green love the idea of seeing more one-on-one coverage next season. Green was the focus of defensive game plans when he was in Cincinnati. Now, teams will be forced to choose which All-Pro wide receiver to try and stop.
In Pittsburgh, JuJu Smith-Schuster actually took less money to stay with the Steelers. Smith-Schuster signed a one-year deal worth $8 million as the Steelers carved out some salary cap room to keep a guy who had 97 catches last year and a career best 111, 1,426 yards, and 13 touchdowns in 2018.
Biggest Free Agent Surprises
Last year, Indianapolis was a playoff team and the Colts are definitely a contender to win the AFC South and advance to the postseason again in 2021. Instead of building upon an already solid roster, the Colts have taken no action in free agency. They lost DE Denico Autry, who had 7.5 sacks last year, and QB Jacoby Brissett who signed with the Dolphins. The Colts actually have the cap room to make some moves for star players, but haven't.
The Las Vegas Raiders essentially dismantled their offensive line which was one of the team's strengths a year ago. Instead of addressing it in free agency, the Raiders signed pass rusher Yannick Ngakoue, wide receiver John Brown, and added RB Kenyan Drake even though Las Vegas has a 1,000-yard rusher in Josh Jacobs.
Jets Spend $75 Million
What can you get for $75 million in NFL free agency? Well, the Jets could have addressed an offensive line that ranked 29th in sack percentage, 29th in pass block win rate, and 31st in pressure percentage…but they didn't.
The Jets did go out and get a big-time pass rusher in DE Carl Lawson and a solid target in WR Corey Davis. The Jets still plan on addressing the corner on defense and they will likely add to the offensive line with the draft where it's still possible the Jets take Oregon OT Penei Sewell over a quarterback at No. 2.