Possible Draft Day Moves and Wagers
April 27, 2021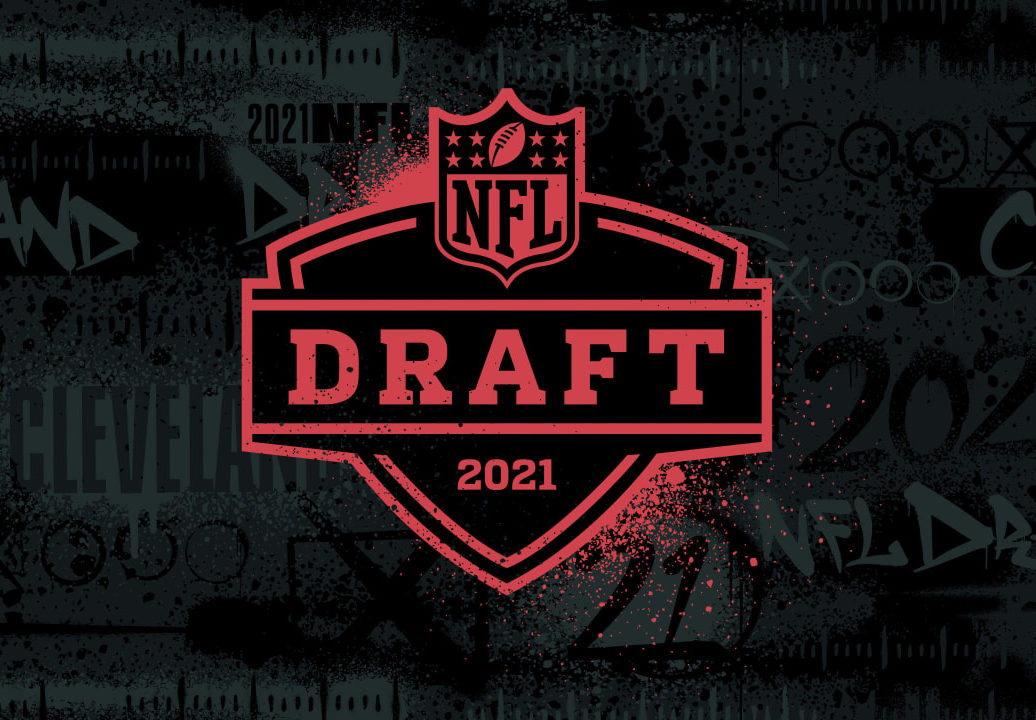 The parity of the NFL is what makes it such a great league. Teams can go from 4-12 in one year to a playoff team that has serious Super Bowl aspirations the next.
Free agency can change a team's fortunes — just ask the Tampa Bay Buccaneers. But for the most part, if your team is going to find postseason success in January, it begins with a great draft in April.
Of the active NFL quarterbacks who have won a Super Bowl, all but Brady have only won with the team that drafted them. That list includes Ben Roethlisberger, Aaron Rodgers, Joe Flacco, Russell Wilson, Nick Foles, and Patrick Mahomes. And, of course, Brady did okay for his original team as well.
Draft Day Quarterbacks
All signs point to five quarterbacks being drafted in the first round, which would tie 2018 for the most first-round quarterbacks since the famous draft of 1983 that turned out three Hall of Famers in John Elway, Jim Kelly, and Dan Marino.
That 2018 draft turned out Lamar Jackson, who has an MVP award, and Josh Allen, who is coming off a runner-up MVP campaign. The others are Baker Mayfield, who led his team to the playoffs and has seen a UFO, Sam Darnold, now on his second team, and Josh Rosen, who is no longer in the conversation for a starting job.
In 2018, four of those quarterbacks went in the top 10, and that mark could be broken on Thursday. Trevor Lawrence and Zach Wilson will go one and two, either Mac Jones or Trey Lance will go third, and someone – either the Bears or Broncos – is expected to move up and grab Justin Fields and whoever is left between Lance and Jones.
You can get +425 odds wagering over 5½ quarterbacks will be taken in the first round.
Player Trades
It's not just about the possibility of trading picks to move up or down in the draft. Two big-name players have hit the trading block over the last few days.
The 49ers will have a new quarterback in 2021 without question. But there are big questions regarding current quarterback Jimmy Garoppolo's location in 2021.
The 49ers had been claiming he will be with them next season — until Monday. Suddenly, Kyle Shanahan began answering the question of Garoppolo's future with a quip about not being able to guarantee anyone will still be alive next week.
Maybe it's coachspeak. Maybe it's Shanahan tired of continuing to answer the question.
However, don't be surprised if it's a foretelling of a trade to come. Jimmy G is only 15 months removed from playing in the Super Bowl, and someone will want him. Maybe New England?
The Falcons pick fourth overall, and most mock drafts have them taking tight end Kyle Pitts from Florida if they keep the pick. Atlanta is in full rebuild mode — currently slotted at 66-to-1 odds of winning Super Bowl LVI — even if they stick with Matt Ryan as their quarterback, and in desperate need of cap space.
Enter Julio Jones, who could save the Falcons $15 million if he's traded. One big caveat – that trade can't become official until after June 1; otherwise, Atlanta doesn't save any money. So if Jones is traded, it will be for picks in 2022 and beyond.
Draft Pick Trades
Four teams have a pair of first-round picks — the Jaguars (1 and 25), Jets (2 and 23), Dolphins (6 and 18), and Ravens (27 and 31).
Expect to see the Jaguars and Jets use both of their picks. Jacksonville takes quarterback Lawrence with the first overall pick and then uses the 25th pick they got from the Rams for offensive line help.
The Jets grab Wilson at number two overall, then use the 23rd pick they got in the Jamal Adams trade to give new head coach Robert Saleh a defensive weapon.
The Dolphins and Ravens, however, are expected to go in different directions. Don't be surprised to see Miami move one of its first-round picks (probably 18) for more draft capital in the future. The Ravens may package both of their first-round picks to move up and grab one of the top wide receivers in this draft.
According to the Draft Pick Trade Value chart, first created by head coach Jimmy Johnson, the Ravens' two picks have the same value as the 11th overall pick, currently held by the Giants. And both Jaylen Waddle and DeVonta Smith should be on the board.