Favorites to Win 2021 NFL Offensive Rookie of the Year Award
May 5, 2021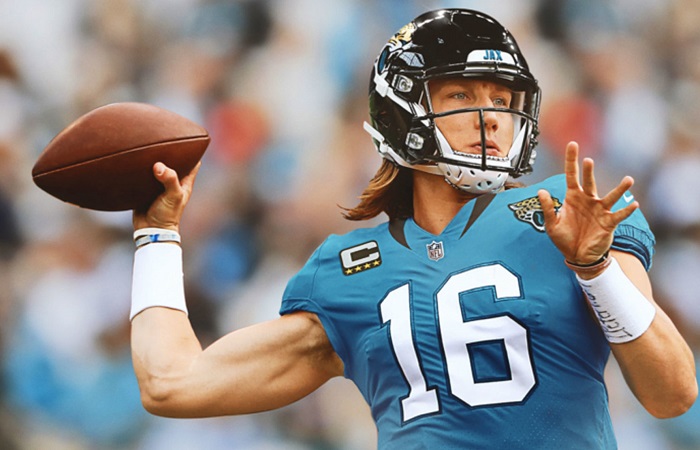 With the 2021 NFL draft now a memory, it's time to take a first look at the favorites to win the league's Offensive Rookie of the Year award. Not surprisingly, quarterbacks top the list of favorites. The importance of the position in recent years has led to the drafting of a quarterback with the No. 1 overall pick in each of the past four drafts.
Only one of those four quarterbacks (Kyler Murray) ended up becoming an NFL Offensive Rookie of the Year. Who will it be in 2021? Here's a look at the favorites to win the 2021 Offensive Rookie of the Year award.
Recent Trends
As mentioned, the quarterback position is so important for teams as a franchise QB can translate into Super Bowl championships (think Tom Brady). In 2021, the first three picks of the draft were used on quarterbacks and it's no surprise that all three are among the favorites to win Offensive Rookie of the Year.
The thing is, over the past seven seasons only three quarterbacks have won the award. Murray won it in 2019 and Justin Herbert, selected sixth overall last year, won in 2020. Dak Prescott, who had an outstanding rookie season after Dallas QB Tony Romo was hurt in Week 1, won the award in 2016.
Surprisingly, just as many running backs – three – have won the award as compared to quarterbacks. The only other position to win a Rookie of the Year was wide receiver. That was Odell Beckham Jr. in 2014.
Favorites to Win 2021 NFL Offensive ROTY
Former Clemson quarterback Trevor Lawrence was the first pick in this year's draft. New Jacksonville head coach Urban Meyer wasted no time getting a franchise quarterback with the Jags first pick. Lawrence received one of the highest pre-draft grades for a quarterback since Andrew Luck.
Lawrence has all the talent and should flourish in a Meyer-led offense. The big question is can he flourish enough? Last year's top pick Joe Burrow was in the running for ROTY, but the Bengals were awful and then Burrow got hurt. Lawrence might be in a similar boat in Jacksonville, which went 1-15 last year.
Despite playing for a rebuilding Jacksonville, Lawrence is the overall favorite at +275. Lawrence will have to produce. Herbert threw for 4,336 yards and 31 touchdowns last year and Murray threw for 3,722 and 20 TDs as a rookie in 2019.
– You can bet these odds now at top rated sportsbooks–
Following Lawrence is not the No. 2 pick Zach Wilson (+700), but Justin Fields who didn't go until pick No. 11 to Chicago. There were many that felt Fields could be the second quarterback selected. Whether he can win the ROTY award will depend upon him beating out veteran Andy Dalton to become the Bears starter. Fields is listed at +500.
Wilson is in much the same boat as Lawrence. He steps into a Jets team that has a whole new staff. Wilson will play for offensive coordinator Mike LaFleur, who is known for his quarterback-friendly offenses. The problem for Wilson will be the roster that surrounds him. It starts with an offensive line that ranked 29th in the league last year. The running game was atrocious averaging just 1.1 yards per carry before contact. That allows defenses to tee up on the quarterback in the passing game. Wilson has a decent receiving crew – Corey Davis, Denzel Mims, and Jamison Crowder – around him, but none are game-breakers.
No. 3 pick Trey Lance is listed at +700. He's in the same boat as Fields where he will have to supplant Jimmy Garoppolo in San Francisco. If there is a non-quarterback that could win the award, it's likely it's either Atlanta TE Kyle Pitts or Pittsburgh RB Najee Harris.
Pitts is an absolute freak at 6-6, 245 pounds, and sub-4.5 speed. He will play in a pass-heavy offense led by QB Matt Ryan. Pitts is a matchup nightmare for teams and, if he can stay healthy, should have numbers worth of a ROTY award.
Harris is the type of back the Steelers love. He is big and physical and he can catch the ball out of the backfield. With the Steelers offensive line needing a bit of a rebuild after the retirement of C Maurkice Pouncey and Alejandro Villanueva's signing with the Baltimore Ravens, Harris can hopefully become the type of back that Le'Veon Bell was in Pittsburgh. Harris is given +1100 odds to win ROTY.