Tips for Betting the 2021 NBA Playoffs
May 25, 2021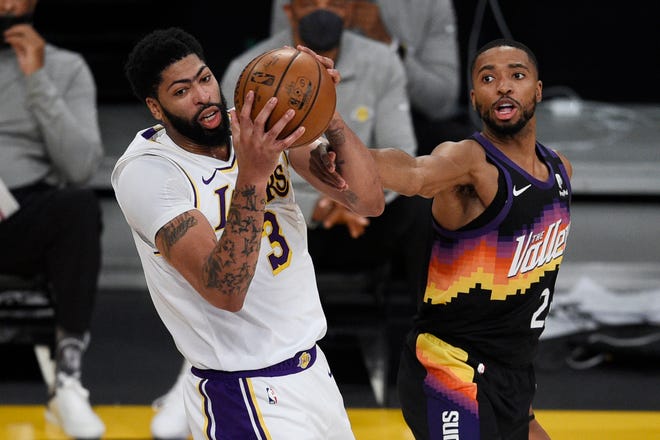 With the 2021 NBA playoffs in full swing, there are a number of ways that NBA bettors can find value and gain positive results. It takes a little research and some effort, but the outcomes can do wonders for your bankroll. Here are a few tips to consider before placing your wagers this NBA playoff season.
Betting the Under in the Postseason
There is a substantial difference in the pace of games when comparing the regular season with the postseason. Games in the postseason slow down meaning fewer possessions for teams. Looking at last season's numbers, we find that the average pace during the regular season saw teams get 100.3 possessions per game. In the postseason, that number dipped to 97.6.
It was the second straight season in which the average number of possessions per game dropped significantly. In 2018-19, the regular season number was 100.0. In the playoffs, average possessions dropped to 97.5. Over the last five seasons, teams are playing at an average of roughly 2.34 fewer possessions per game in the playoffs when compared to the regular season.
With fewer possessions, it's not surprising to see Unders hit at a much higher rate during the postseason. Over the course of the past three postseasons, Unders are 132-112-4 for a winning percentage of 54.1 percent.
Game 7 Unders
Where bettors can really find value is in a Game 7 Under. Typically, Game 7s are not high-scoring affairs. Neither team wants to blow too many possessions. Games are slower-paced. Players are nervous and tired from a long series. Neither team wants to go home. As a result, teams do everything possible to get everything out of every single possession.
If you go back to 2005, there have been 51 Game 7s up until this playoff season. The Under is 32-19 in those Game 7s. That is a hefty 63 percent winning percentage. Also of note are Game 6 Unders which are 75-56 (57.3%) since 2005.
Fade Teams Coming Off Game 7 Win
Should a series go a full seven games this postseason, you would be wary to bet against the Game 7 winner in their Game 1 of the following series. The thought is that teams that have to go a full seven games are more tired and weary – and possibly injured – than their more rested opponent. A look at the stats gives some evidence that this is true.
Teams winning a Game 7 are just 32-47 straight up in the subsequent Game 1 of the next series. If a bettor simply faded those Game 7 winners, he would have won 60 percent of the time. Incidentally, teams that win a Game 7 are 33-46 straight up in the following series. The impact of playing a seven-game series is real.
Bet Openers
Take advantage of the early numbers in each and every game. The Western Conference play-in games are evidence of that. Memphis opened as a -3.5-point favorite over San Antonio in their play-in game. The closing line was -4.5 and the Grizzlies won by four. If you didn't play the opening number, you didn't win.
When the Lakers played the Warriors on the same night, the opening game total was a bit high at 222.5. As bettors took advantage of the action, the number fell and closed at 217. Bettors still won on the Under – the Lakers won 103-100 – but it's not too often you're going to win betting a game total after the number has moved 5.5 points.
Home Teams Down 0-2
Use this year's Milwaukee-Miami series to test this hypothesis. Teams that enter Game 3 down 0-2 return home where they almost always play better. No team wants to go down 3-0 because it is extremely difficult to come back and win a seven-game series. There may also be a bit of a letdown by the team up 2-0 as they take their foot of the gas, so to speak.
Where bettors can capitalize in Game 3 is betting the first half spread. Since 2005, a team playing Game 3 at home after losing the first two games of a series is 80-38-2 ATS in the first half. If you break it down to just the last five postseasons, teams down 2-0 playing Game 3 at home are 29-6 ATS. That's a win 82.9 percent of the time and a bet worth exploring.
Top 3 Seeds
One final tip is to check out No. 1, 2, or 3 seeds that lose a series opener. Since 2005, a top-three seed that lost the opening game of a seven-game series is now 26-16 ATS in the following game. That includes Denver's Game 2 win over Portland this year after the Trail Blazers destroyed the Nuggets 123-109 in Game 1. Denver rebounded and beat Portland 128-109.