2021 College Football Win Totals Best Bets
June 9, 2021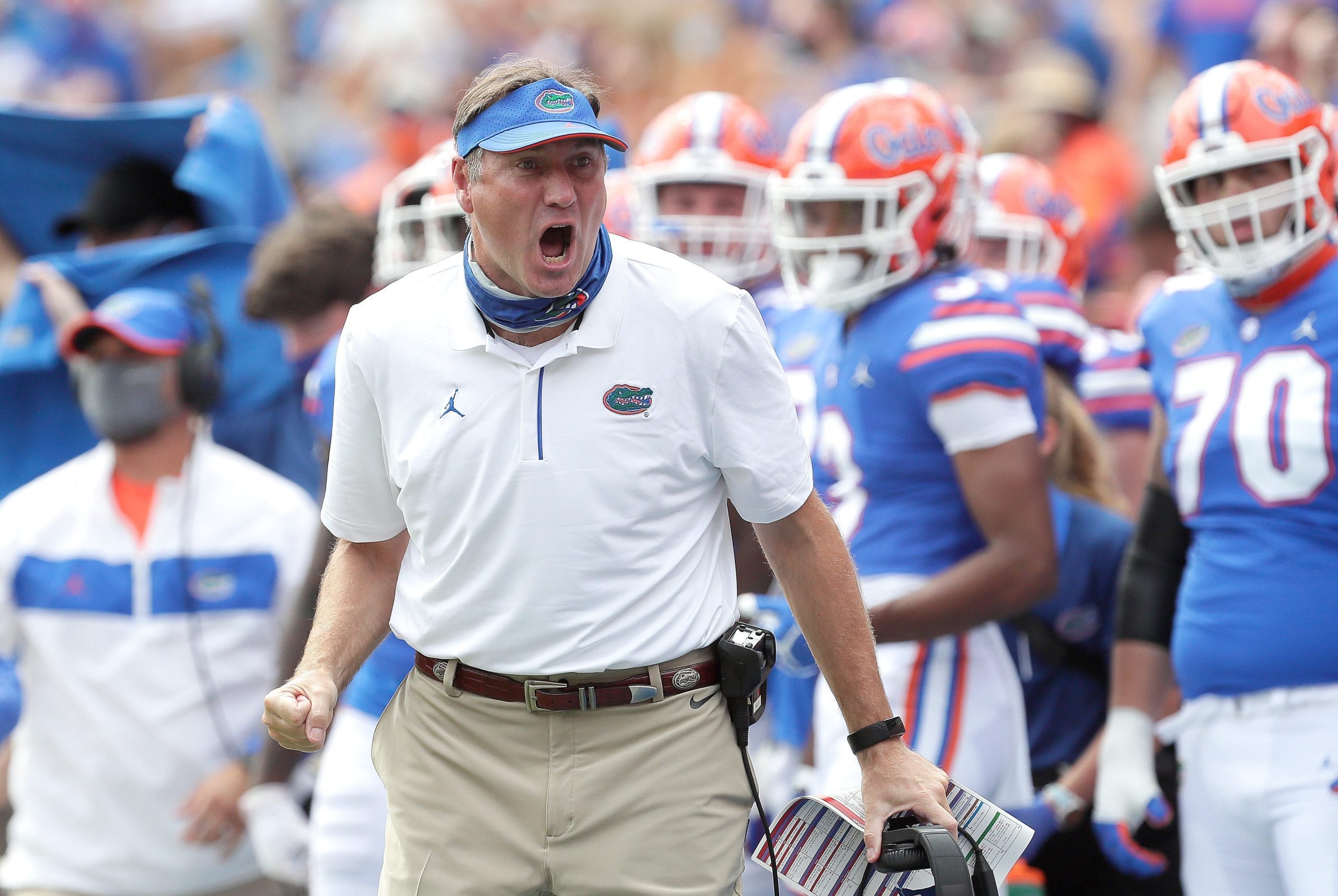 It's almost hard to believe that we are less than 100 days away from the start of the 2021 college football season. The summer will be much different than a year ago when the coronavirus limited what teams could do in preparation for the season.
Bettors can prepare for the upcoming season by taking a look at the futures market, more specifically the win totals market. Reigning national champion Alabama is once again the favorite to capture this year's national title, but the Crimson Tide don't offer much value in the win totals market. Here are four win totals that do.
UTEP Over 3 (+125)
There are bettors that may laugh at this, but the Miners offer some value at +125 to win more than three games. Anyone who is a fan of college football knows that UTEP is perennially one of the worst programs in the FBS, yet there is enough talent in El Paso ton win four games.
Here's how the Miners can pull it off. UTEP faces New Mexico State in its season opener. The Aggies didn't play football last fall because of COVID-19. They suited up this spring and played two games, both against Division II opponents … and they lost one!
The Miners then get FCS Bethune-Cookman and Old Dominion, another FBS program that didn't play in 2020 due to the coronavirus. There is also a non-conference game with New Mexico. Now, if UTEP can win all four of those, they're golden. Or, they win three and steal a win in Conference USA. Hey, the Miners won three games in 2020. They can get four in 2021.
TROY Over 7 (+100)
The Trojans were one of the top teams in the Sun Belt under head coach Neal Brown, who parlayed three straight double-digit winning seasons into the job at West Virginia. Under Chip Lindsey the past two seasons, Troy has struggled through 5-7 and 5-6 seasons.
The offense in 2021 won't be eye-opening, but the defense could be one of the nation's best. The Trojans defense has a TARP (Transferring Assets & Returning Production) rating of 92 percent. That speaks volumes as defense wins games in the Sun Belt.
Troy plays in the much tougher East Division of the Sun Belt. The Trojans have to cross over and play the two best teams in the West – Louisiana and South Alabama – so the schedule is not favorable. Despite the schedule, the Troy defense combined with just enough talent on offense gives the Trojans what they need to win eight games. The Trojans are projected to win 7.84 games in 2021.
FLORIDA Under 9 (+110)
Dan Mullen, welcome to life after Kyle. The Gators head coach said goodbye to TE Kyle Pitts and QB Kyle Trask after last year's 8-4 campaign. Mullen's team won the East Division but lost to Alabama in the SEC title game and fell to Oklahoma in the Cotton Bowl.
Now, the Gators must maneuver a schedule in 2021 that includes rival Georgia, a Tennessee team that should be better, and a Missouri team that is on the rise. Oh, and Florida will cross over and play Alabama and LSU.
Yes, the Gators will be solid on defense as they normally are, but an offense breaking in a new quarterback and the loss of a talent like Pitts means winning nine games just isn't going to happen this year in Gainesville.
OHIO STATE Under 11 (+100)
The Buckeyes have won four straight Big Ten titles and there isn't much standing in their way of winning a fifth. That said, with head coach Ryan Day breaking in a new quarterback, Ohio State isn't going unbeaten.
First, there is an early nonconference game with Oregon. The game is at home, but the Ducks are a top-10 program with a returning quarterback and a pretty good defense. The rest of the nonconference schedule is weak – Tulsa and Akron – but the Buckeyes will be tested in Big Ten play.
Indiana is coming off an outstanding season and Nebraska is waiting to explode under head coach Scott Frost. Both of those games are on the road. Ohio State gets Penn State, Purdue, and Michigan State at home. Any one of the three could pull the upset and then there is the rivalry game at Michigan. Wolverines head coach Jim Harbaugh has yet to beat Ohio State, but it could happen. Winning 11 games in Columbus is going to be very difficult in 2021. Bet Football team win over unders at any one of these top rated sportsbooks.