Updated NFL MVP Odds
June 10, 2021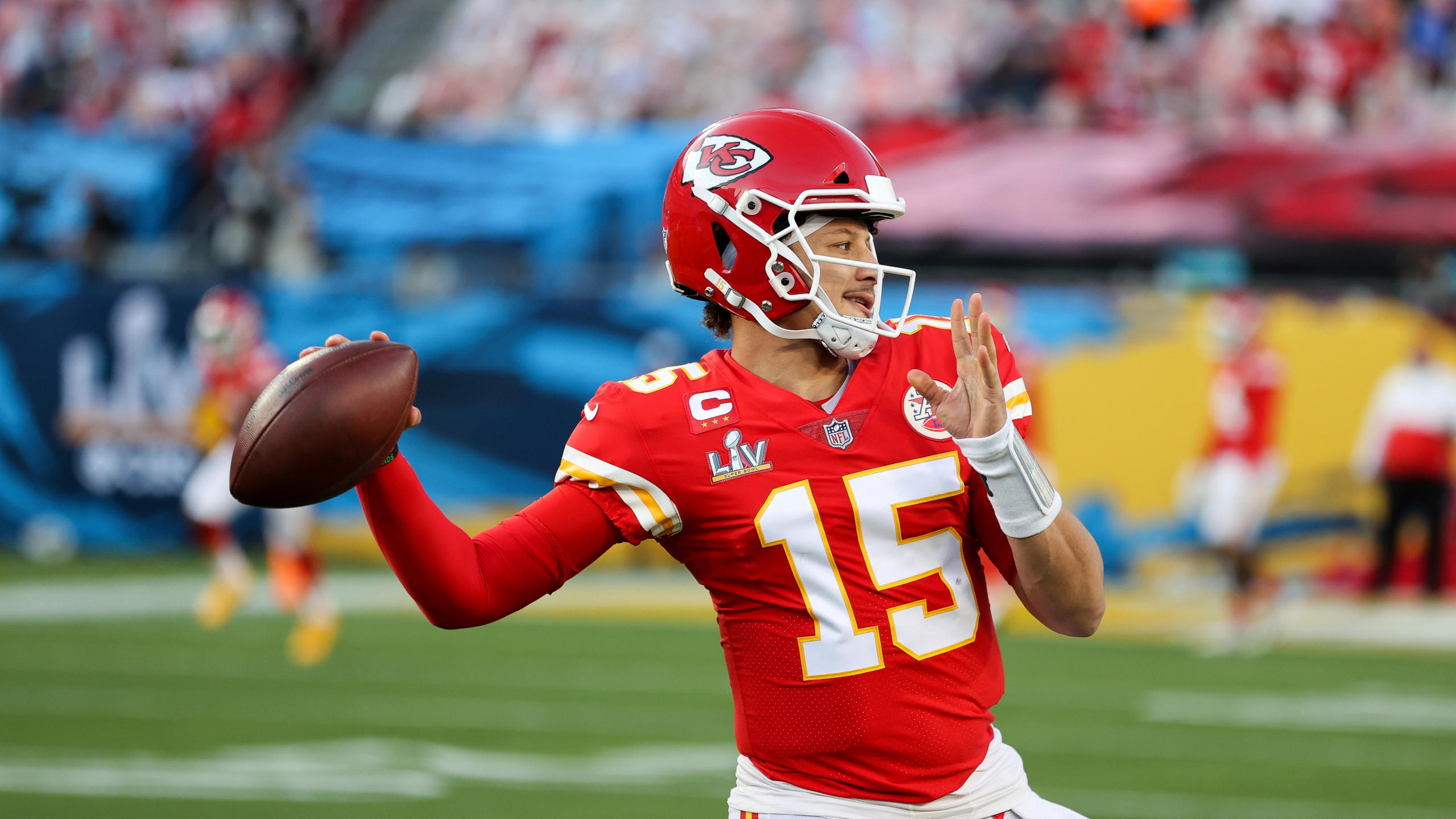 Most free agents have been signed and teams are now heading into a period of mandatory minicamps before training camps open up in late July. The biggest offseason news, of course, surrounds Green Bay QB and reigning NFL MVP Aaron Rodgers. 
Rodgers did not report to the Packers mandatory minicamp and it appears he has no intention of playing in Green Bay ever again. He is still listed among the favorites to win another league MVP in 2021. It remains to be seen where he actually ends up.
With Rodgers' fate in limbo, here's a look at the updated 2021 NFL MVP odds.
Mahomes Still Favored
All Patrick Mahomes has done in three years as the Kansas City Chiefs full-time starting quarterback is win a league MVP, win a Super Bowl, and take home a Super Bowl MVP. And he's only 25 years old!
Mahomes is the clear favorite to win a second MVP currently priced at +350. The Chiefs offense is outstanding with TE Travis Kelce and WR Tyreek Hill. Mahomes has the playmakers that can not only help Kansas City win games, but also give Mahomes the stats he'll need to win another MVP. 
In 2018, Mahomes became just the second quarterback – Peyton Manning is the other – to throw for 5,000-plus yards and 50 or more touchdowns. With an extra game on the schedule in 2021, Mahomes could break that 5,000-yard mark again. If he does and the Chiefs go deep in the postseason again, the MVP is his to lose.
Avoid Rodgers
Rodgers has said he will not return to the Packers this season. What does that mean? Well, if you're betting on a league MVP in 2021, you're best off avoiding Rodgers who is currently listed at +1600. He had opened around +700. There's no guarantee he will even play in 2021. At 37 years of age, Rodgers could very well retire and call it a career.
He is holding out of minicamp and could do the same when training camp rolls around in July though that could get very costly. Rodgers could be fined a little over $93,000 for missing the mandatory minicamp. Green Bay can waive that fine, but Rodgers can be fined $50,000 a day for missing training camp. At roughly 35 days, he'd be on the hook for $1.75 million. Then, there's his base salary and more, but the bottom line is don't bet on Rodgers to win another MVP in 2021.
The Old Guard
Mahomes' competition for this year's MVP will come from some veterans. Tom Brady led Tampa Bay to a Super Bowl last season and earned his fifth Super Bowl MVP. He'll turn 44 in August but shows no signs of slowing down. Brady has three league MVPs of his own and remember he threw for over 4,600 yards and 40 touchdowns last year. Brady is listed at +1400 to win.
Brady is joined by new Rams QB Matthew Stafford. Out of the gutters of Detroit, Stafford now actually has a chance to win a Super Bowl in L.A. The Rams have ne of the NFL's best defense and Stafford has enough weapons to allow him to earn an MVP. This will be Stafford's 13th NFL season and if he can put up numbers like he usually does and lead the Rams deep in the postseason, he's got a shot at +1400.
The Best of the Rest
Dallas QB Dak Prescott will return in 2021 to lead the Cowboys after suffering a season-ending ankle injury in Week 5 last year. Prescott received the franchise tag from Dallas for the second straight season and then signed a new four-year deal with $160 million. He's listed at +1600 to win his first NFL MVP, but his new contract is already a winner.
The Chargers Justin Herbert enters his second season listed at +1600 to win the MVP. Herbert was the 2020 NFL Offensive Rookie of the Year. Never count out Seattle's Russell Wilson. He put a career-high 40 touchdowns last season. Wilson is given +1800 odds to win. Baltimore's Lamar Jackson won the 2019 NFL MVP. He is listed at +2000.
The Non-QBs
The last eight straight NFL MVPs have been won by quarterbacks. Only one wide receiver – Jerry Rice – has ever won the award. It's rare, but it does happen sometimes. If not a quarterback, the MVP is usually a running back. Carolina's Christian McCaffrey and Tennessee's Derrick Henry lead the running backs at +5000. New Orleans RB Alvin Kamara is listed at +8000.
Three wide receivers and one tight end made the board. Davante Adams, Stefon Diggs, and Tyreek Hill are on the board along with TE Travis Kelce. All are given odds of +15000 to win. You can bet the player you think will win MVP at any one of our top-rated sportsbooks