PAC-12 Conference Champion Odds and Picks
June 26, 2021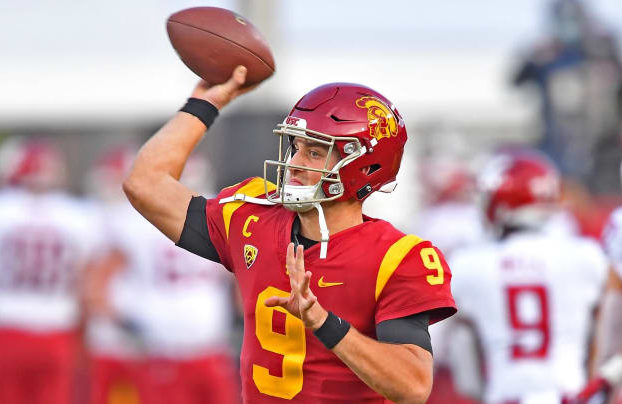 On August 28th at 3:30pm the country will get to see the first real action from a Pac-12 college football team this season. The Hawaii Warriors are in Los Angeles to do battle with the Bruins of UCLA. Head coach Chip Kelly will be in a do-or-die situation this year as his UCLA campaign is at a boiling point. If they don't have a winning record this year he may be fired. The Bruins went just 304 last year in the Covid shortened season. Chip Kelly is just 10-21 at UCLA.
Who Will Probably Win
Oregon once again is expected to be the best in the west. They are favored to win the Pac-12 title. "The conference is always going to be goal No. 1," Oregon Head Coach Mario Cristobal says. "But we want to build upon that. And we've made it no secret." The Ducks have their top WR's and RB's and one of their starting QB's in Anthony Brown returning from last season. It should be an outstanding season for the Ducks this year.
Their Main Challenger
USC is building something in Southern California. Their record (winning %) has improved every year the past three seasons: 2018 (5-7), 2019 (8-5), 2020 (5-1). They have been steadily returning to form. They made it to the conference championship game last year (where they lost to Oregon). A veteran offensive line and returning skill position players should make for a successful season for the Trojans. If they can jump out to a 2-0 start playing San Jose State and Stanford, then the conference is theirs to lose. See USC's schedule here
Pac-12 Conference Championship Odds
Oregon +240
USC +275
Washington +400
Arizona State +475
Utah +800
UCLA +1100
Stanford +1600
California +2000
Colorado +2200
Washington State +2800
Oregon State +4000
Arizona +6600