2020 NFL ATS Standings
June 30, 2021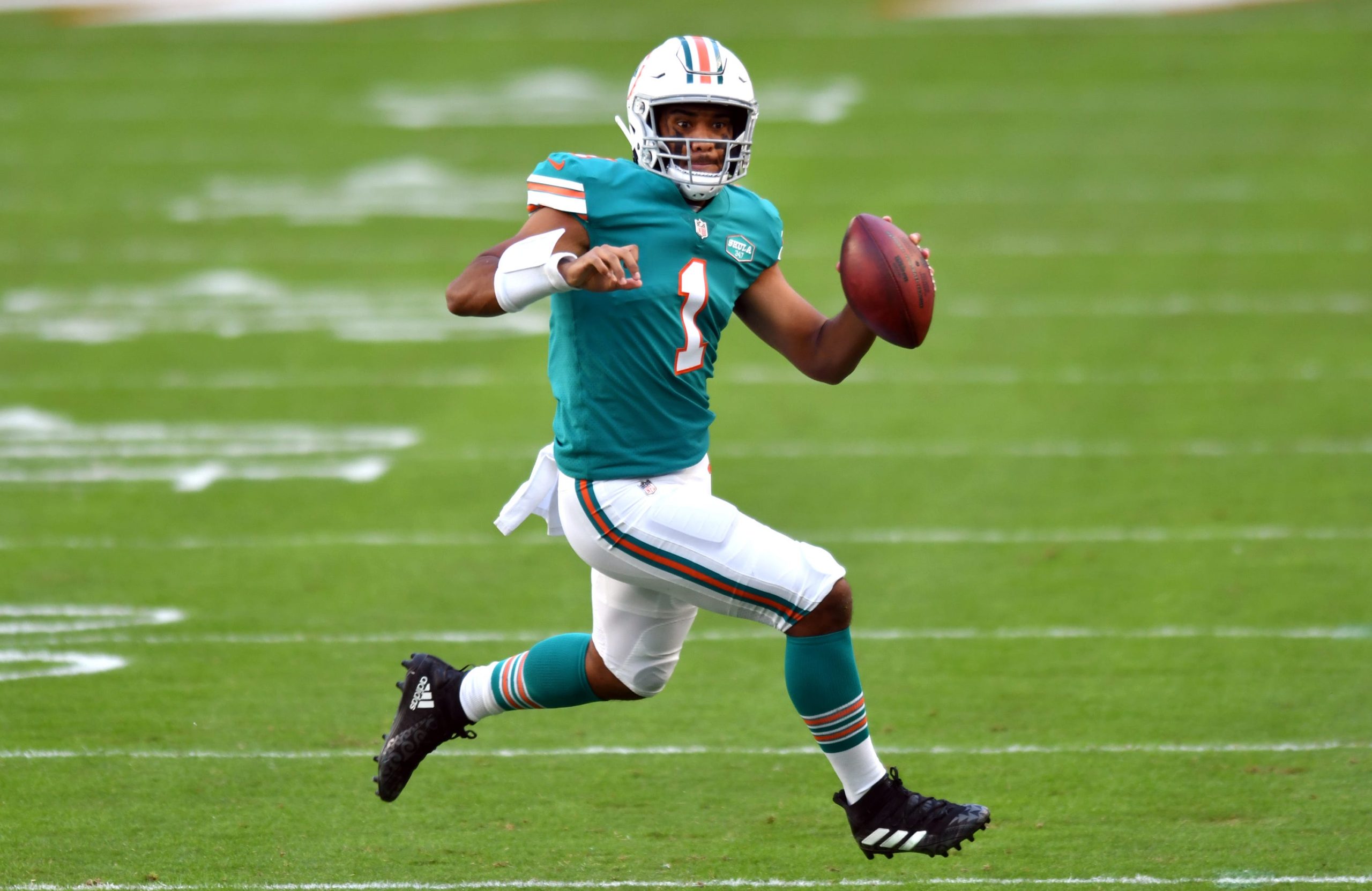 It is important to have as much betting information at your disposal. This includes past performance and recent performance.
Performance against the spread is the simplest and most valuable stat when it comes to betting NFL football. We have put together this page so that you can refer to it as need be and sort the information in the table too.
Looking at the chart below for 2020 you can see Miami fared the best against the spread. If you can find a team that is consistently undervalued like the Miami Dolphins were in 2020, and ride them, its money in the bank.
Similarly, if you can find that team which is overrated on a consistent bass and bet against them, it can also be profitable. In 2020, as with many years previous, the Dallas Cowboys were that team.
2020 NFL Against the Spread Record
| Team | ATS | Win % |
| --- | --- | --- |
| Miami | 11-5-0 | 68.8% |
| Buffalo | 12-7-0 | 63.2% |
| Baltimore | 11-7-0 | 61.1% |
| Green Bay | 11-7-0 | 61.1% |
| Tampa Bay | 12-8-0 | 60.0% |
| Pittsburgh | 10-7-0 | 58.8% |
| Washington | 10-7-0 | 58.8% |
| NY Giants | 9-7-0 | 56.2% |
| Carolina | 9-7-0 | 56.2% |
| LA Chargers | 9-7-0 | 56.2% |
| Denver | 9-7-0 | 56.2% |
| Cincinnati | 9-7-0 | 56.2% |
| New Orleans | 10-8-0 | 55.6% |
| LA Rams | 10-8-0 | 55.6% |
| Indianapolis | 9-8-0 | 52.9% |
| Las Vegas | 8-8-0 | 50.0% |
| Chicago | 8-9-0 | 47.1% |
| Seattle | 8-9-0 | 47.1% |
| Cleveland | 8-10-0 | 44.4% |
| San Francisco | 7-9-0 | 43.8% |
| New England | 7-9-0 | 43.8% |
| Arizona | 7-9-0 | 43.8% |
| Detroit | 7-9-0 | 43.8% |
| Jacksonville | 7-9-0 | 43.8% |
| Atlanta | 7-9-0 | 43.8% |
| Kansas City | 8-11-0 | 42.1% |
| Tennessee | 7-10-0 | 41.2% |
| Philadelphia | 6-10-0 | 37.5% |
| NY Jets | 6-10-0 | 37.5% |
| Minnesota | 6-10-0 | 37.5% |
| Houston | 6-10-0 | 37.5% |
| Dallas | 5-11-0 | 31.2% |