Best 2021 NFL Passing Yards Props Picks
July 1, 2021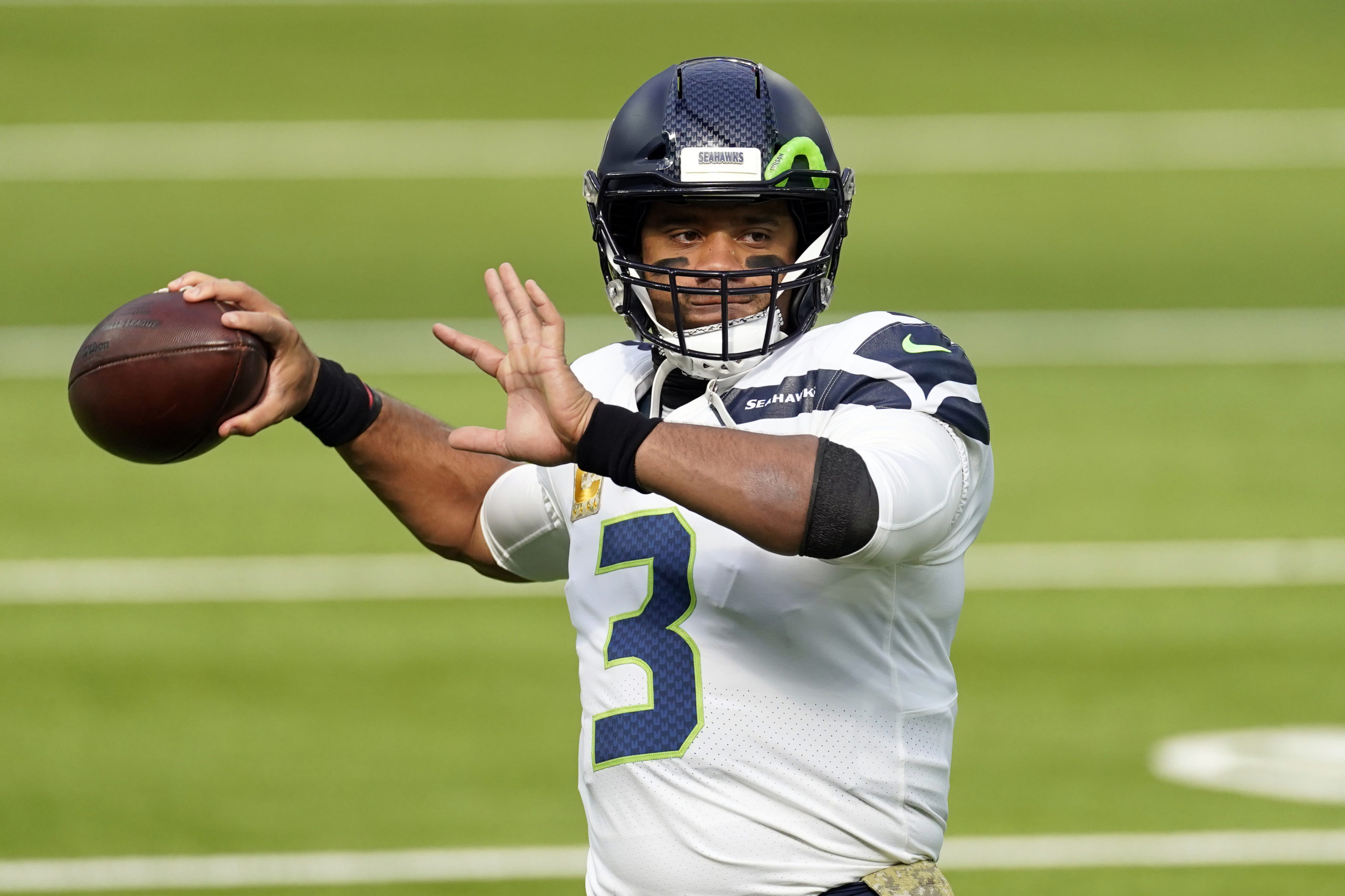 There are a number of NFL props bets that are popular among sports bettors. One of more prominent props involves quarterbacks and total passing yards for the season. The NFL is by and large a passing league and will continue to be which is why this prop bet seems to attract more bettors each year.
In 2021, the passing yards prop bet will be just a bit different. For the first time in NFL history, the league will play a 17-game regular season schedule. That means bettors will have to adjust their thinking and calculations as they place this prop bet. Prior to the 2021 season, only eight quarterbacks have ever had a 5,000-yard passing season. That is likely to change. 
How much of a difference that extra game makes remains to be seen. Bettors must account for that extra game in an effort to nail this prop bet. Here's a look at best picks.
Russell Wilson UNDER 4250.5 (-112)
Wait, Russell Wilson going Under with an extra game? Last season, Wilson averaged 263 yards per game. Over a 17-game season, that would equate to 4,471 yards which is more than this year's total. While that looks great on paper, don't forget the Seahawks schedule.
Wilson and the Seahawks must play NFC West division opponents Los Angeles (Rams) and San Francisco twice each. Those two pass defenses were among the five best in the NFL last season. Seattle will also play the other three teams that were among the top five in pass defense last season – Pittsburgh, Washington, and New Orleans.
Then, there are two games against Arizona and a game against Green Bay. Both of those teams were among the top ten in pass defense. Wilson would have to average just over 250 yards per game to hit this season's total. His career per game average is 235.7.
Matt Ryan OVER 4500.5 (+100)
Ryan already has seven seasons of 4,500 or more passing yards. He has also played all 16 games in a season in 11 of his 13 NFL seasons. Giving Ryan an extra game almost guarantees another 4,500-yard season.
Ryan has 55,767 career passing yards and has averaged a remarkable 272 yards per game. To hit 4,501, he needs to average just shy of 265 yards per game if he plays all 17 games. Over the last three seasons, his per game averages are 286, 297.7, and 307.8. 
Sure, losing Julio Jones will make an impact, but the Falcons still have Calvin Ridley, TE Hayden Hurst, and added Rookie of the Year candidate Kyle Pitts, a big receiver who masquerades as a tight end. This is one of the few value picks on the board and it is one worth taking.
Baker Mayfield UNDER 3850.5 (+100)
The other value pick that makes sense is on Mayfield. There's no question that he has been a solid starter in his two-plus seasons as the Browns QB1. Reaching 3,851 yards may be difficult for the Cleveland starter though.
Last season, Mayfield threw for 3,563 yards, an average of 222.7 yards a game. Converting that to 17 games would have given him 3,786 yards, short of this year's total. Mayfield would have to average 226.5 yards per game this year to reach the total.
Why he will not is simple. The Browns are a run-first offense. They finished third in the NFL rushing for 148.4 yards per game last season. Head coach Kevin Stefanski will continue to rely on Nick Chubb and the Browns running game.
The reason why Mayfield will have a difficult time averaging 226.5 yards a game is the Browns schedule. Like Seattle, Cleveland will play seven games against top ten pass defenses. 
Carson Wentz OVER 3750.5 (+100)
NFL fans all know the story. Wentz went from being the savior in Philadelphia to persona non grata after last season. He was awful, but Wentz could be primed for a big comeback season. He is reunited with his former offensive coordinator, Frank Reich, who is now the head coach in Indianapolis.
Wentz won't have to do all that much as the Colts are a grind-it-out offense relying on the NFL's best offensive line and RBs Jonathan Taylor and Marlon Mack. All Wentz has to do is average 220.6 yards per game to Over 3750.5.
Here are his per game averages for his first four NFL seasons: 252, 279, 253, and 236. Last year, he threw for 2,620 yards in 12 games (218 per game). Even at his worst, Wentz is still awful close to that magic number of 220.6. 
Reunited with Reich and on a playoff-caliber football team, Wentz will thrive.