Cubs Odds Plummet from Losing Streak – May Blow Up Team
July 9, 2021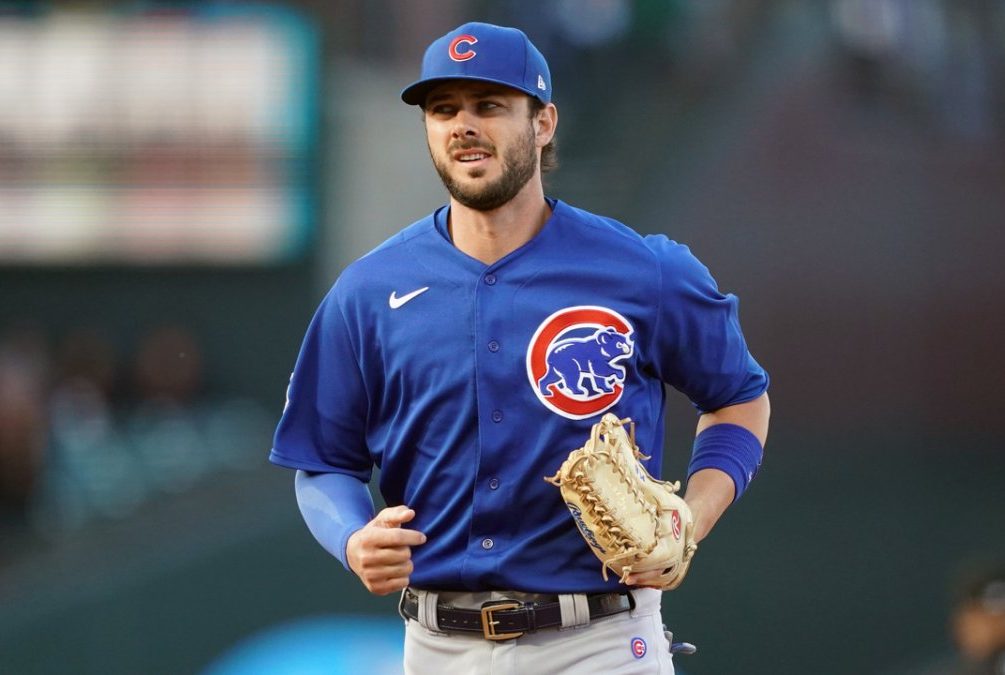 The Chicago Cubs won the World Series five years ago, breaking a 108 year drought. They did it by acquiring good young players from other teams, bringing up great farm system players and signing a few veterans who had been there before. It was the perfect recipe. Many fans and expert assumed the Cubs would be back to the World Series at least a couple more times. It was not meant to be.
During that offseason and the following year players began getting "entangled". It seemed all the success of 2016 brought with it a bunch of marriages and baby-mama-drama. It quickly became clear that perhaps baseball wasn't the main focus for the Cubs players. Remember the old boxing advice about never having sex before a big match? That was less about the actual sex and more about the distraction of women getting into the boxer's head.
2016 – 2017 Off-Field Distractions
In 2019, Ben Zobrist has to take an entire season off because of marital issues. He comes back only to bow out once again. He is completely out of baseball now.  Apparently his hoe of a wife was cheating on him with their pastor and marriage counselor. Can you f—ing believe it? This scumbag was telling Zobrist that everything was going to be alright while he was porking the guy's wife.
Anyway, the Cubs just couldn't seem to put it back together on the field. It will truly go down as one of the biggest let-downs of a talented roster in recent MLB history. This season was their "last hoorah" according to many fans and writers but that was actually last season. This previous off-season, they dealt Yu Darvish and allowed Kyle Schwarber to walk. Both are All-Stars this year. Their starting pitching lineup is gutted and consists of left-over spare parts from other teams as well as used up players from the Cub's glorious past (Arrieta 9+ ERA).
Surprisingly, the Cubs were able to put together a winning record and lead the division for a short while all the way into June. Then the wheels came off. They just finished an 11-game losing streak and are below .500. They are fourth in the division and 9 games back. It seems pretty obvious to the ownership that now is the time to start dealing. News came out today that Kris Bryant is possibly being shopped to other teams, Mets and Yankees among them. I would expect more headlines like this as they try to get some value from star players at or near the end of their contracts.
Betting Odds – World Series 2021
-odds by BetOnline
Current Cubs World Series odds are +8000. Prior to the start of the season the Cubs were +2500 to win the 2021 World Series.
Here are the rest of the odds for teams to win the 2021 World Series:

| Team | Odds |
| --- | --- |
| Los Angeles Dodgers | +325 |
| Houston Astros | +650 |
| Chicago White Sox | +850 |
| San Diego Padres | +850 |
| New York Mets | +1000 |
| Boston Red Sox | +1200 |
| Milwaukee Brewers | +1200 |
| Tampa Bay Rays | +1200 |
| San Francisco Giants | +1400 |
| New York Yankees | +2000 |
| Oakland Athletics | +2200 |
| Toronto Blue Jays | +2500 |
| Atlanta Braves | +4000 |
| Washington Nationals | +5000 |
| Cincinnati Reds | +6000 |
| Cleveland Indians | +6600 |
| Los Angeles Angels | +6600 |
| St. Louis Cardinals | +6600 |
| Philadelphia Phillies | +7500 |
| Seattle Mariners | +7500 |
| Chicago Cubs | +8000 |
| Miami Marlins | +20000 |
| Minnesota Twins | +30000 |
| Detroit Tigers | +75000 |
| Kansas City Royals | +75000 |
| Colorado Rockies | +100000 |
| Texas Rangers | +200000 |
| Pittsburgh Pirates | +300000 |
| Baltimore Orioles | +400000 |
| Arizona Diamondbacks | +500000 |