Way Too Early Look at 2022 NBA Title, MVP Odds
July 15, 2021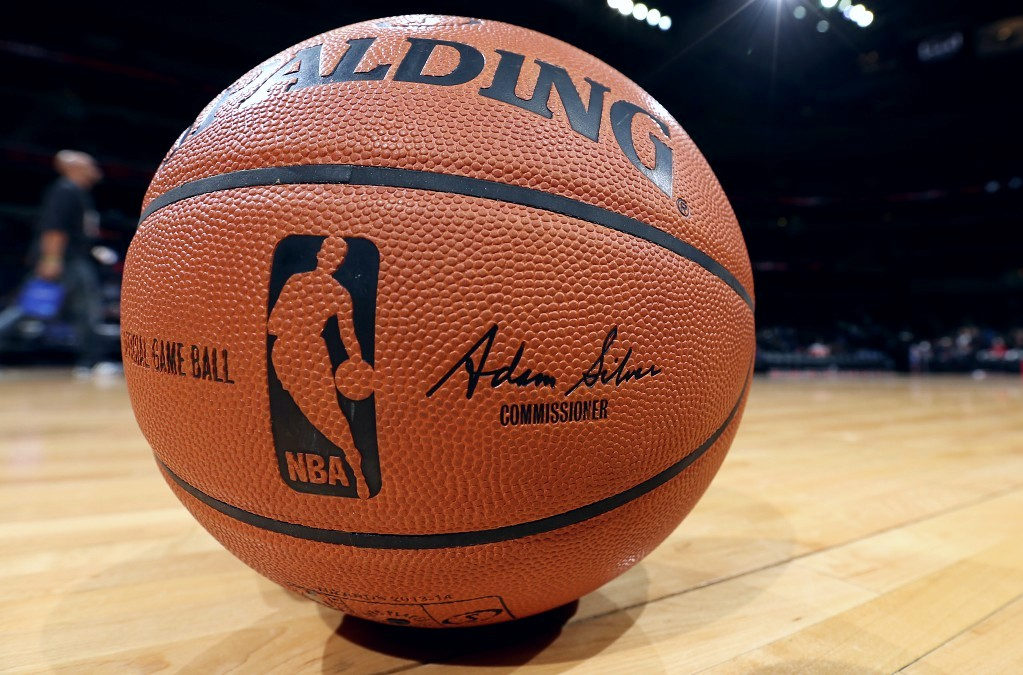 The Milwaukee Bucks and Phoenix Suns are still battling for the 2021 NBA title, but it's never too early to take a look at next season. Odds have already been released for the 2022 NBA championship as well as for the league's MVP. 
It may surprise some – and maybe not others – that neither the Suns nor the Bucks are among the early favorites to win an NBA title in 2022. Denver's Nikola Jokic won the coveted NBA MVP with an outstanding season in 2021 but, like the race for the NBA title, Jokic is not among the favorites to become next year's MVP.
The Race for Next Year's NBA Title
There is one reason why the Brooklyn Nets are not playing in this year's NBA Finals – injuries. The Big Three of Kevin Durant, James Harden, and Kyrie Irving played a grand total of just eight regular season games together this season. Brooklyn made it to Game 7 of Round 2 in the postseason because Durant put the team on his back with Harden and Irving nursing injuries.
Despite the adversity faced in 2021, the Nets were still able to finish second in the Eastern Conference at 48-24. The big reason why is that Brooklyn was nearly unstoppable on offense. Playing with one or two of the Big Three, the Nets led the NBA in Offensive Rating scoring 118.3 points per 100 possessions. 
The Nets best lineup of Durant, Irving, Harden, Joe Harris, and Jeff Green was outstanding. That group of five played just seven games together, but their Net Rating was an amazing +17.4 and their Offensive Rating was a through-the-roof 125.6.
Sure, the value isn't quite there with the Nets listed at +210, but with a healthy Big Three to start next season bettors should get in now before the odds begin to shorten. With enough rest this offseason and load management next season, the Nets will be tough to stop in 2022.
Top Contenders
Just behind the Nets on the betting board are the Los Angeles Lakers. L.A. had similar problems to the Nets with injuries to their two stars – LeBron James and Anthony Davis. Davis missed nearly two months with a calf injury and just as he returned to the lineup James went down with an ankle injury. 
Healthy, the Lakers can compete with anyone and that's why they are listed at +475 to win next year's NBA title. Their crosstown rival, the Clippers, will return Kawhi Leonard and Paul George which is why they are listed at +800. Milwaukee, which still could win this year's NBA championship, is also listed at +800 to win next year. To see a list of the absolute best online sportsbooks click
Surprisingly, Phoenix is given +1400 odds to win next year behind Golden State at +1200. The Warriors will return a healthy Klay Thompson to the lineup to go with NBA scoring champ Stephen Curry. Utah, which finished with the best record in the league at 52-20, is listed at +1500. Philadelphia, which had the best record in the East (49-23), checks in at +1600.
The MVP Race
Jokic averaged 26.4 points, 10.8 rebounds, and 8.3 assists on the way to his first NBA MVP. Surprisingly, he is listed far down the board at +1500 to repeat in 2022. The favorite to win next year's award is Dallas star Luka Doncic (+400).  Doncic didn't even finish in the top five this season.
The runner-up was 76ers center Joel Embiid, Curry finished third, Bucks star Giannis Antetokounmpo was fourth, and Suns guard Chris Paul finished fifth. Doncic, who didn't receive a first-place vote, did finish sixth. He scored 27.7 points a game and added 8.6 assists and 8.0 rebounds in the regular season. In the playoffs, Doncic was amazing scoring nearly 36 points per game and averaging 10.3 assists.
In next year's MVP race, Embiid is listed behind Doncic at +700 with Durant, Antetokounmpo, and Curry all at +800. There hasn't been an MVP aged 30 or more since Steve Nash won in 2005 and 2006. Durant is 32 and will be 33 in September. Curry is already 33 and will turn 34 next March. 
The other factor to consider is this. Of the past 12 NBA MVPs, 10 have finished first in Player Efficiency Rating (PER). PER is a measure that attempts to take into account a player's entire contribution to his team. It is calculated as follows:
Points + Rebounds + Assists + Steals + Blocks – Missed FG – Missed FT – Turnovers divided by Games Played
Last season, Jokic finished No. 1 in PER at 35.60. His number was over two points better than second-place – Antetokounmpo's 33.16. Curry won the MVP in 2015 but was third in PER and Derrick Rose won the 2011 MVP with a PER that finished ninth.
In looking at next year's MVP then, bettors are looking for players that are young and have a high usage rate. An MVP candidate needs to have a complete game. They can score from outside but also in the paint. They also are effective passers and minimize mistakes, i.e. turnovers. Doncic actually fits that bill pretty well. He ranked fifth in PER last year at 29.38. Embiid was third at 30.85.
Bettors looking for a longshot can go down the board and stop at Boston's Jayson Tatum (+2500). Tatum averaged 26.4 points, 7.4 assists, and 4.3 rebounds a game last season and missed several games due to COVID-19 health and safety protocols. Tatum only played five games in the playoffs – Boston was eliminated by Brooklyn 4-1 – but his last three games are evidence of what Tatum can do. 
Tatum shot 53.3 percent from the floor in Boston's only win of the series and went off for 50 points, seven assists, and six rebounds. He added two steals and a block. He scored 40 and 32 in his next two games and added a total of 16 boards, 10 assists, and four blocks. Tatum's PER ranked 17th this season, but if that rises in 2022, he's worth a small early wager at +2500.