What Will Sports Betting Be Like in the Future?
July 30, 2021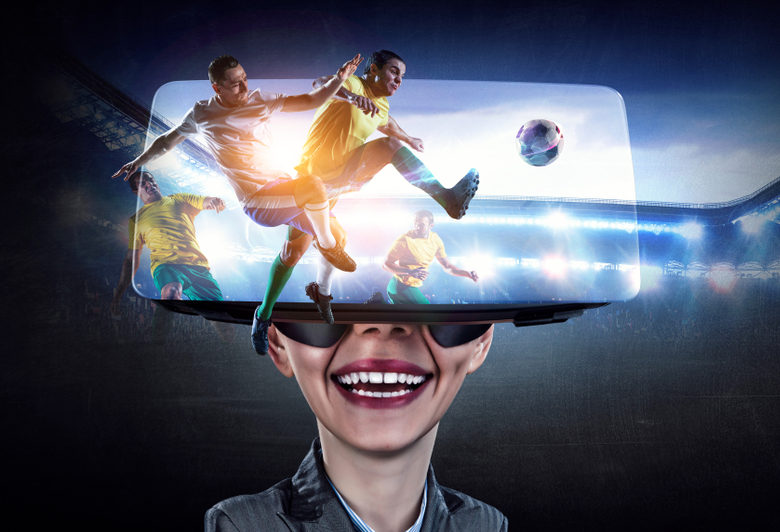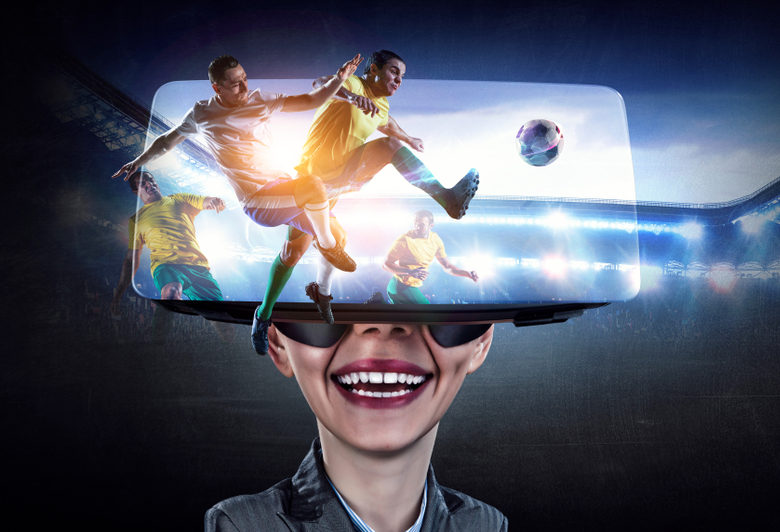 In a word, the future of the sports betting industry is bright.
When the United States Supreme Court overturned the Professional and Amateur Sports Protection Act (PASPA) in May 2018, the industry took another big step as sports betting became legal in much of the U.S. The impact of this has transformed an industry that was already headed toward transformation.
Leading the latest trends in the sports gambling world is technology. Improvements in technology will continue to lead sports betting in the future. If you're wondering what sports betting will be like in the future, here's what it may look like.
More Crypto
There were plenty of countries – including 49 of the 50 US states – where sports betting was prohibited. Many international bettors got around this problem by going offshore and using cryptocurrency. Often banks and credit card providers would flag any payments made to an offshore sportsbook. The solution was to use cryptocurrency like Bitcoin to circumvent the system.
Most online sportsbooks accept all forms of crypto and will continue to do so in the future. Using this form for payment and withdrawal is a huge advantage for both bettors and sportsbooks as there are very small transaction fees. In the future, the top online sportsbooks will shift to using cryptocurrencies in an effort to expand their businesses globally.
More Mobile
The average bettor in the future will place the majority of bets using a smartphone. The improvements in smartphone technology and software development will lead to almost exclusive use by bettors. Placing mobile bets is faster than traditional methods because of increased connectivity speeds and streamlined apps.
The best sports betting apps now allow players to do it all right from their smartphone. With all the advancements in technology related to smartphones and sports betting software, these devices are the future of the sports gambling industry.
Micro Betting
One of the biggest current trends in sports betting is live betting. Again, it is technology that has allowed sportsbooks to offer live, in-game betting options. Bettors are able to bet on whether the next play will be a run or pass, for example, when betting the NFL or college football. Live bets are extremely advantageous to bettors for a number of reasons. One is simply the excitement.
Bettors can now drill down to specific events within the course of a specific sporting event. Players can predict an event – such as run or pass in football – and have the results delivered in seconds or minutes. These "micro" bets will continue to develop as sports betting heads into the future. These types of bets could expand to whether or not the next serve in tennis will be a fault or whether an NBA player makes or misses his next three-point attempt.
Esports
When the coronavirus stalled the sports industry and its associated betting markets in 2020, a new market opened up – Esports. Electronic Sports, or Esports, is the cooler way to refer to video game tournaments that are played by professional players or even professional teams. 
Over the past few years, Esports has really caught on. There are audiences of millions that tune in to watch Esports tournaments on Twitch.tv and on YouTube. Bettors can now wager on the outcomes of these tournaments as well as individual events within the tournaments. The popularity of betting on such events will only increase in the future.
Money Will Talk
The sports betting industry was estimated to be worth roughly $218.5 billion in 2019. The industry took a hit in 2020 with the effects of COVID-19, but the forecast for 2021 is bright. Roughly one-half of the US states have legalized sports betting. Several other states have legislation in the works and nearly all will have some form of legal sports gambling in the future.
The industry will see more partnerships. For example, DraftKings and the Chicago Cubs signed a partnership agreement worth $100 million. Sports data companies will continue to thrive and many will attempt to partner with sportsbooks in the US and elsewhere. US sportsbooks will partner with sports leagues and teams to open operations in stadiums and arenas around the country. 
Improvements in technology and the general acceptance of sports betting – for years it was taboo – will assure one thing. An industry that is worth over $200 billion will continue to grow to new heights in the future.
Visual & Immersive
TV's are already beyond 4K. In fact you can get a 4K TV for a few hundred bucks at Wal-Mart. 8K TV was unveiled at CES2019. It is the highest resolution found (7680 × 4320). It seems fair to me that the future of sports watching is not necessarily the resolution, but the immersion. Great VR technology already exists and holographic broadcast games will be here before long. They will not require a headset at all.
In the future, sports betting options can be installed on your VR or holographic machine and you can make real-time live bets as the game unfolds. In fact, VR sports betting technology development is already under way. When it comes to viewing and betting on sports, the future is bright and limitless.