Why Sportsbook Review Is So Important?
July 30, 2021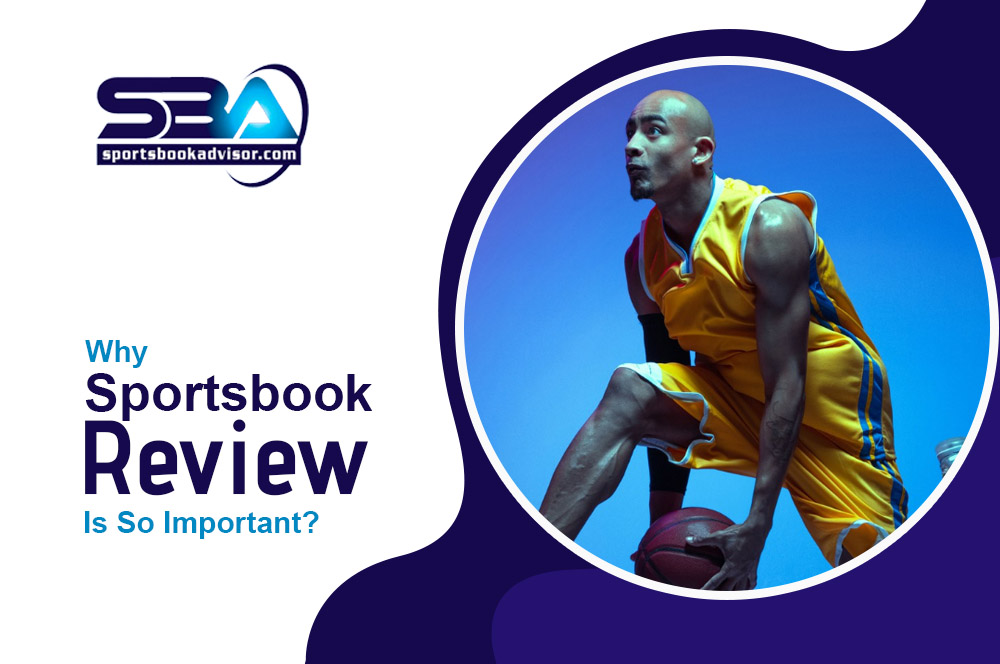 There is no need to argue that the World Wide Web has changed every industry including sports gambling. Earlier, the bettors need to go to the bookmakers to place the bets on the sporting events. But now they can do it easily out of the palm of their hands within a few seconds. As a result, the global sports betting market online is surging in popularity and has become one of the fastest-growing sectors in the world. According to the experts' estimates, the global betting market would hit $144 billion by 2024 and it is moving ahead at the CAGR of 11%. This will give you an approximate idea of how many people actually bet on sports.
Online sportsbook reviews serve an important role in the field of sports betting. These reviews help to offer information about betting tips, free picks, odds and game lines, previews, deposit info, trends, and objective consumer reports for the betting websites. Besides, these review sites offer information on different rules and regulations, which you must follow while placing a bet on the online sites to protect your valuable money.
Here are the details that you can find in the sportsbook review:
1. Information on safety and security: The best sportsbooks across the globe are licensed and regulated by a famous external authority. Here all the transactions are protected by SSL encryption for the safety of the bettors along with a strict privacy policy. The review sites always dig into the processes of the site to ensure the sites don't hide anything or deceive users in any way.
2. Information on deposits and withdrawals: When you deposit at any top rated sportsbooks, you must be offered a complete range of banking options. The deposits should be instant without any attached fees and withdrawals must be fulfilled within days and not weeks. Offering poor service during withdrawals is one of the main
reasons why the sportsbook websites are added to the blacklist.
3. Competitive odds: The bettors place bets online to win and get the biggest payouts. So, when reviewing the websites, these sites scour the figures relentlessly, comparing the odds to those offered at the range of other websites. These review sites only recommend the sportsbooks that regularly provide enhanced odds promotions to the bettors.
4. Promotions, bonuses, and free bets: It is often rare to find popular sports betting websites, which don't offer a welcome bonus to the new users or free bets after signing up. The best websites offer promotions and additional bonuses to the existing players or a loyalty scheme to reward regulars. The review sites don't recommend websites, which have punitive terms and conditions or meaninglessly high wagering requirements that make it perfect for the players to enjoy the benefits of their value able bonuses.
5. Mobile compatibility: The majority of people now bet through their mobile devices instead of laptops or desktops. Besides, the gamblers update or look to bets from the local sports bars or stadiums where they watch the games. Here the sportsbook review sites offer dedicated apps or well-optimized mobile websites, which allow the users to take the advantage of the available bets from where they might be wagering.
6. Range of betting markets: The sportsbooks that only offer markets on the major sports events don't cut it with these review sites. These review sites see the markets offered on different types of events starting from lower league soccer matches to the Super Bowl down. Once you open the event, these review sites check the depth in the bets, the bettors would bet on much more than just the outright result.