Kyle Kuzma Gets Emotional on His Goodbye to Lakers
September 1, 2021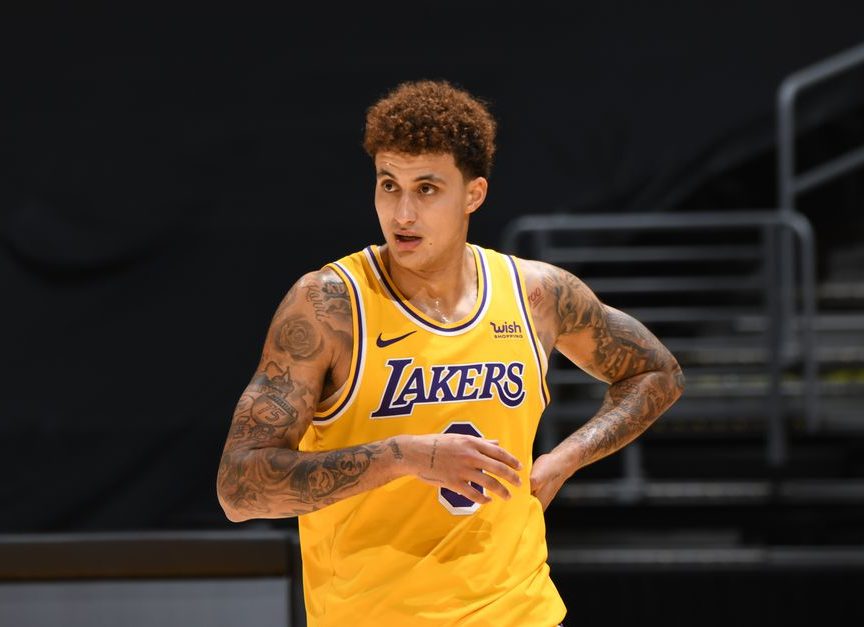 It has been a nice and productive run for Kyle Kuzma with the LA Lakers, four complete seasons in which he was even able to become an NBA champion, along with LeBron James, Anthony Davis and that great team that we saw in the Orlando bubble in 2020.
As a fresh and young player, what Kuzma has been able to live and learn with the Lakers, from other players, from the team's management, from the fans, from injuries, from Kobe Bryant passing away, are things that truly get to shape a player, or an athlete in general, and we're sure that he will have a nice, long career, where he will enjoy many other types of success, and why not, more championship rings in other cities.
However, looking at it from an objective point of view, and being cold about his numbers, the truth is that Kyle Kuzma just couldn't perform at the level it was needed, when his team needed him more, and that's the main reason why he's now going to Washington, to play with the Wizards, in exchange for Russell Westbrook, who will try his luck in LA.
Klye Kuzma's numbers with the Lakers
Kuzma hit his peak with the team in the 2018-2019 season, just the second in his career, where he got an average of 18.7 points, 5.5 total rebounds, and 2.5 assists per game, with 70 games played during the season, out of which he started in 68.
With these numbers, and with LeBron James and Anthony Davis right beside him day by day, we certainly expected a lot from him, and even though in the 2019-2020 season he got a ring, his numbers went significantly down, to 12.8 points, 4.5 rebounds, and 1.3 assists per game. And then last season, 2020-2021, he picked up just slightly, to 12.9 points, 6.1 rebounds and 1.9 assists. However, with James and Davis injured during the second half of the season, Kuzma was expected to take charge and become a star with the Lakers, help lead the team to wins, and that was just not the case.
Overall, in his 4 seasons with the Lakers, Kyle Kuzma averaged 15.2 points, 5.6 total rebounds, 1.9 assists, 0.6 steals, and 0.5 blocks per game, he started in 146 out of 276 games played, averaging 29.7 minutes per game, a 44.8% FG percentage, a 33.8% 3-point percentage, and a 72.7% free throw percentage. Again, they are not bad numbers for a young star like himself, and he will be an important asset most probably for any team that he plays for in the future, but unfortunately, he wasn't able to give the Lakers what they needed, when it was needed.
Kuzma's final goodbye to the Lakers
On his Instagram account, Kuzma said goodbye to the Lakers and Lakers' fans, he said: "Man oh man where do I begin??? Lakeshow we've had a journey. I was 21 and just a young pup coming here, and you guys opened up your arms openly and accepted me into the LA community! Coming into this league I told Robby, Jeanie and Magic that all I wanted to do here 
is help be a part of something special and help be a part of one of those banners (now) 17 banners and dammit we did it! I wouldn't change anything about my journey; everything has been a lesson to me! I've learned the game of basketball from some of the best players to ever do it on earth while being in LA and now it's time for me to get out there and really spread my wings and be who I say I am… LUV LA I'm a laker for life"
More information at: www.PayPerHead247.com .