CFB Week 1: Penn State at Wisconsin Preview and Pick
September 3, 2021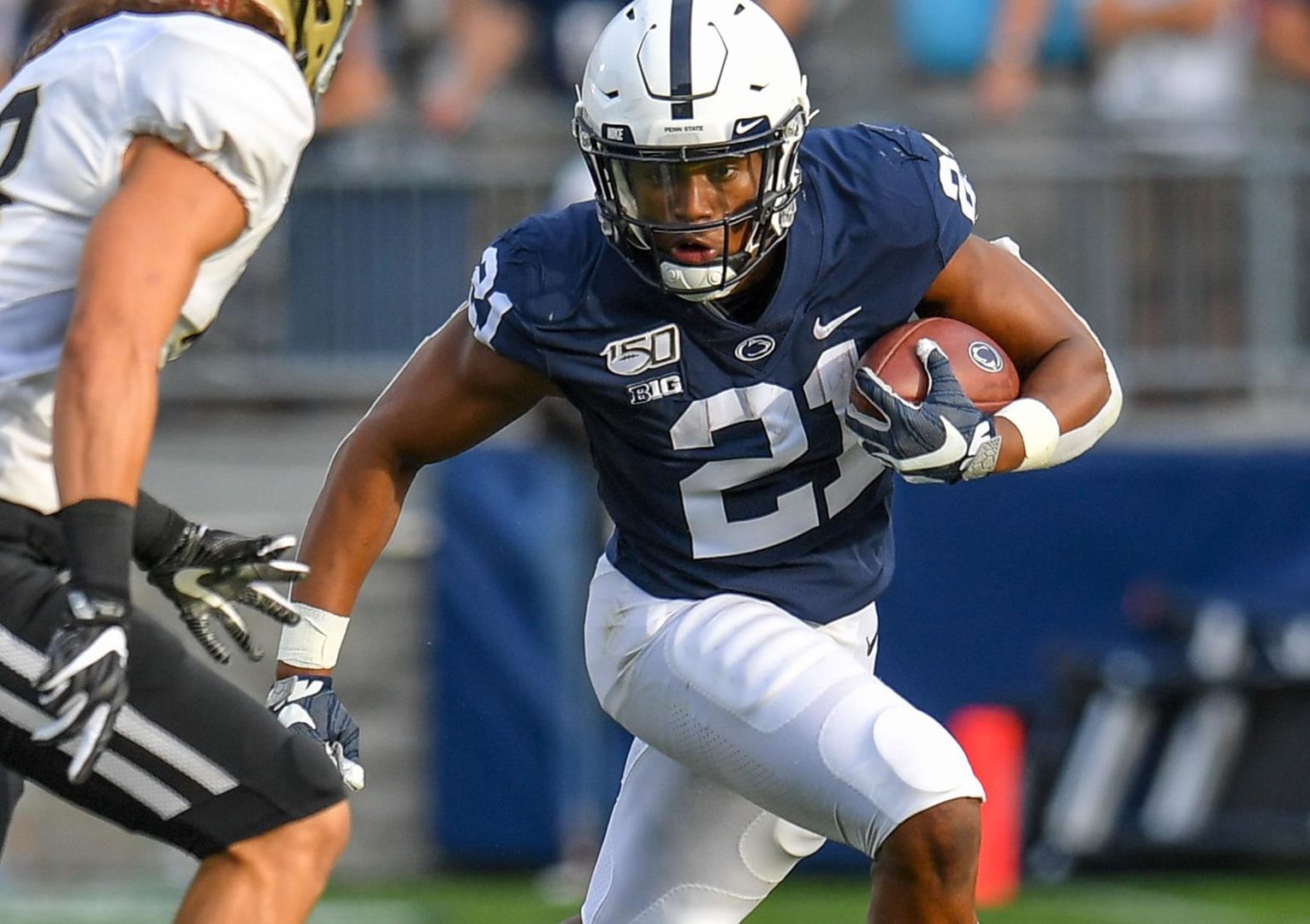 It's a unique situation for James Franklin and Penn State as they begin the 2021 college football season on the road at No. 12 Wisconsin. For the first time since 2004, the Nittany Lions will enter a new season after having a losing record in the previous campaign. Penn State actually won its last four games in 2020 to finish 4-5. 
Will that momentum carry over into 2021? Facing the Badgers at Camp Randall Stadium is a tough test to start a season. Penn State has won 15 of its last 16 games played in September, but that is because they haven't faced opponents of Wisconsin's caliber that early. 
The key matchup will be Penn State's offense against the defense of the Badgers. Wisconsin is usually one of the best defenses in the country. Last year was no exception as the Badgers finished in the top ten in rushing defense (5th), total defense (5th), and scoring defense (9th). Eight starters return to that unit, which gave up just 17.4 points a game last year. All four linebackers are back and three-fourths of the secondary returns. 
What's interesting is that in Badgers defensive coordinator Jim Leonhard's defense, Wisconsin utilized the nickel in almost 70 percent of its snaps. Despite having five defensive backs on the field most of the time, Wisconsin allowed just 96.1 rushing yards per game. 
Just facing Wisconsin's defense is difficult enough. For Penn State, it will be even more difficult as the Nittany Lions play for their fourth offensive coordinator in five seasons. Franklin fired Kirk Ciarocca after last season's debacle. Penn State averaged 430.3 yards per game but managed just 29.8 points a game. 
Franklin hired former Texas offensive coordinator Mike Yurcich, who originally coached in Pennsylvania in the Division II PSAC. It was during his time at Shippensburg University that Yurcich attracted the interest of Mike Gundy at Oklahoma State. Last year in his only season at Texas, Yurcich guided the Longhorns offense to 42.7 points per game. Since 2013, the young offensive coordinator has guided teams to 40 or more points in more than half of his games.
Yurcich will have nine starters from last year to work with including fifth-year senior Sean Clifford at quarterback. Wide receiver Jahan Dotson tied for the Big Ten lead in touchdown catches (8) last year. Rasheed Walker (6-6, 312) leads three starters back on the offensive line. The Nittany Lions will surely have their struggles early as they adapt to Yurcich's system, but his resume speaks for itself. 
Franklin really needs improvement from his defense which gave up an uncharacteristic 27.7 points per game in 2020. Six starters return, but Penn State really needs a pass rush. They recorded just 21 sacks last season. The Nittany Lions are typically stout against the run. Last season, they finished 26th against the run and they will go up against a Wisconsin team that loves to run the football.
The Badgers actually had some issues running the football in 2020. Wisconsin averaged just 164.6 yards per game, which was only eighth best in the Big Ten and 62nd in the country. With four of five mammoth offensive linemen returning as well as RB Jalen Berger, the Badgers are hopeful that their dominant running game returns in 2021. 
Graham Mertz, who took over the starting quarterback job last season, returns to lead Wisconsin's offense. Mertz will have to control his turnovers. In the Badgers first two games last year, Mertz threw seven touchdowns and zero picks. For the remainder of the season, that ratio was two touchdowns to five interceptions. When Wisconsin had one or zero turnovers last year, they were 4-0. With two or more turnovers, the Badgers went 0-3.
Of note is Penn State's recent success against the Badgers. The Nittany Lions have won the last four straight and six of the last of the last seven. They have also covered the spread in six of those last seven. Bettors are anticipating a low-scoring game as can be seen by the movement of the game total. After opening at 53.5, it is now down to 50. The Badgers finished the 2020 season with four straight Unders. The average combined score in those four games was 29 points. We are also leaning Under for Saturday's contest at Wisconsin.