Rookie Quarterback Report Card
September 14, 2021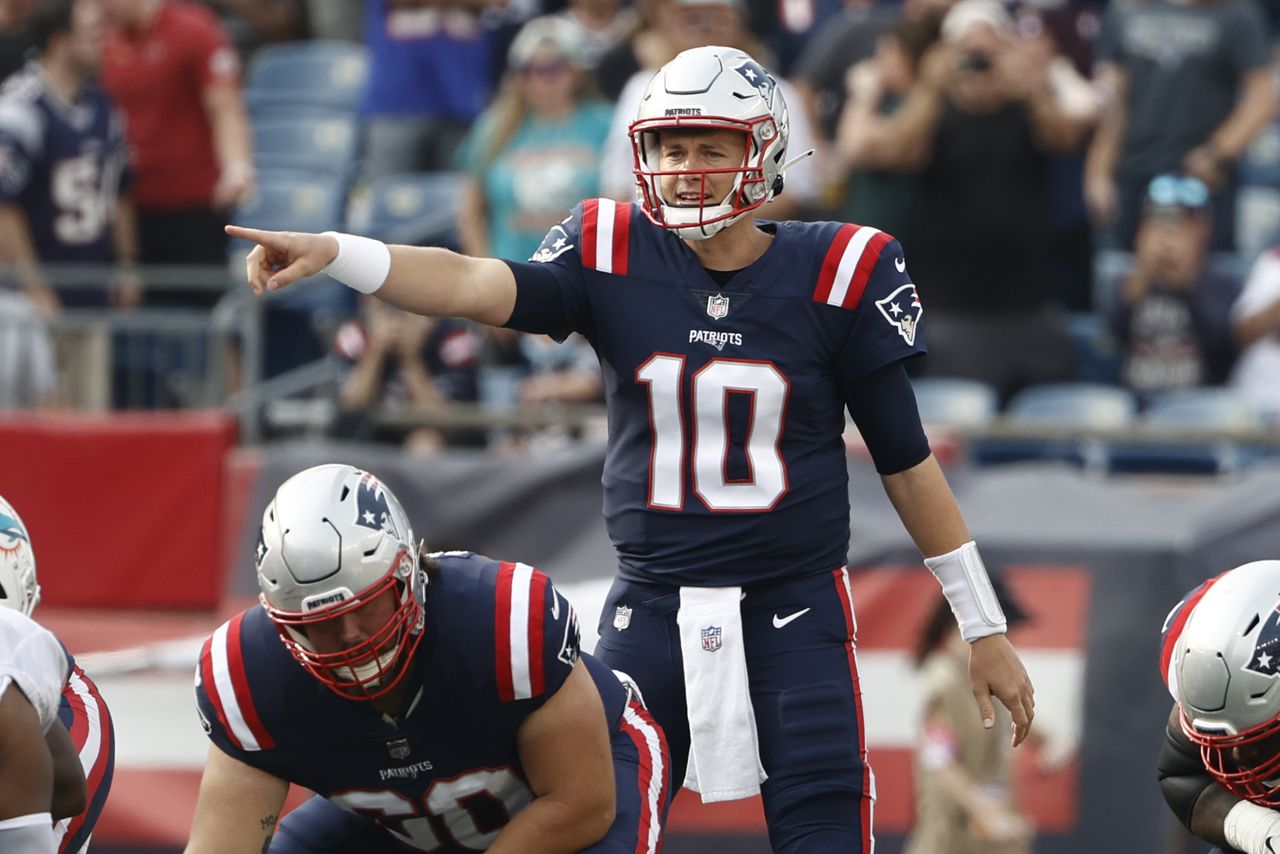 Trevor Lawrence: 37-21 Loss to Texans
Starting off with the top pick in the draft, it was the much-anticipated beginning of the Trevor Lawrence era in Jacksonville.
He made a number of good passes and flashed the talent that has made him a coveted NFL quarterback since he was a freshman at Clemson. But having never lost a regular-season game in both of his high school and college careers, it is clear that this season is going to be one like he's never experienced before.
Jacksonville is still not good, and Lawrence's three interceptions were a big part of that. But he also threw for three touchdowns and went for 332 yards through the air. So better days are ahead, but there will be growing pains.
Overall, Lawrence looked like a talented rookie that has work to do to get used to the speed of the NFL. No one is putting him in the Hall of Fame after one game, but no one with the Jags regrets the draft pick. He is still the future.
The future is still being spotted six points at home this week, according to oddsmakers. The BetUS Sportsbook posts NFL odds featuring their opponent, the Denver Broncos, as favorites.
Zach Wilson: 19-16 Loss to Panthers
It was a painful debut for the second quarterback taken in the 2021 draft, Zach Wilson. Following in the tradition of the New York Jets, he was sacked six times against the Panthers, hit 10 times, and pressured 14 times in 43 dropbacks.
In referencing the second sack he took from Derrick Brown, Wilson said, "It felt like I got hit by a truck for a second."
Despite running for his life for much of the game, Wilson finished 20-for-37, 258 yards, two touchdowns, and one interception. However, he started just 9-for-22 for 93 yards, highlighting the growth that still needs to come.
It was a losing effort, but it was a solid effort. And the way he handled the adversity pleased his new head coach, Robert Saleh.
"He took some shots, obviously, but he got back up. He showed resolve. He's fearless, he really is. And he's only going to get better."
Mac Jones: 17-16 Loss to Dolphins
As the game progressed, Mac Jones got better and more comfortable. And in the Nick Saban bowl between the last two quarterbacks to lead Alabama, Jones was better than Tua Tagovailoa. He was better than a lot of quarterbacks on Sunday, and the Patriots gave notice to the rest of the AFC East that they are a contender.
They lost the game, and Jones put the onus on himself. But in truth, he looked great. Jones was 20-for-39, 281 yards, and a touchdown, and he looked comfortable running Bill Belichick's offense.
Jones has been knocked for his lack of arm strength, but it looked more than NFL-adequate on Sunday. Most important was his decision-making, which is usually the last thing to come for a rookie quarterback. And if not for a late fumble by Damien Harris, it might have been Jones ending that drive with a game-winning touchdown.
If you are a Patriots fan, you are happy.
Trey Lance: 41-33 Win over Lions
Jimmy Garoppolo is the starter in San Francisco, and that didn't change on Sunday. But head coach Kyle Shanahan has a package of plays for Trey Lance that led to his first career pass and first career touchdown.
After Jimmy G led the Niners to the Lions' five-yard line, in came Lance to make his one and only throw of the game, a touchdown pass to Trent Sherfield.
Lance did come in for other plays, and he ran the ball three times for two yards. But he never threw the ball again. And he really didn't need to. Garoppolo was 17-for-25 with 314 yards and a touchdown. His one fumble won't be enough to put Lance in the starting lineup anytime soon.
Justin Fields: 34-14 Loss to Rams
It only took four offensive plays for Justin Fields to make his NFL debut with the Bears. It was a run-pass option that resulted in a nine-yard completion. By the end of the game, Fields had thrown two passes for 10 yards, with one rush for another three yards.
Fields looked comfortable, and we'll probably see more plays for him going forward. But Andy Dalton was a good 27-for-38 for 206 yards, and he didn't do anything to lose the starting job in Week 1. 
Next week Chicago hosts the Bengals. Currently, the BetUS Sportsbook posts NFL point spreads giving the Bengals three points.