Brady Belichick Bowl Matchup – Statistics – Free Pick
October 3, 2021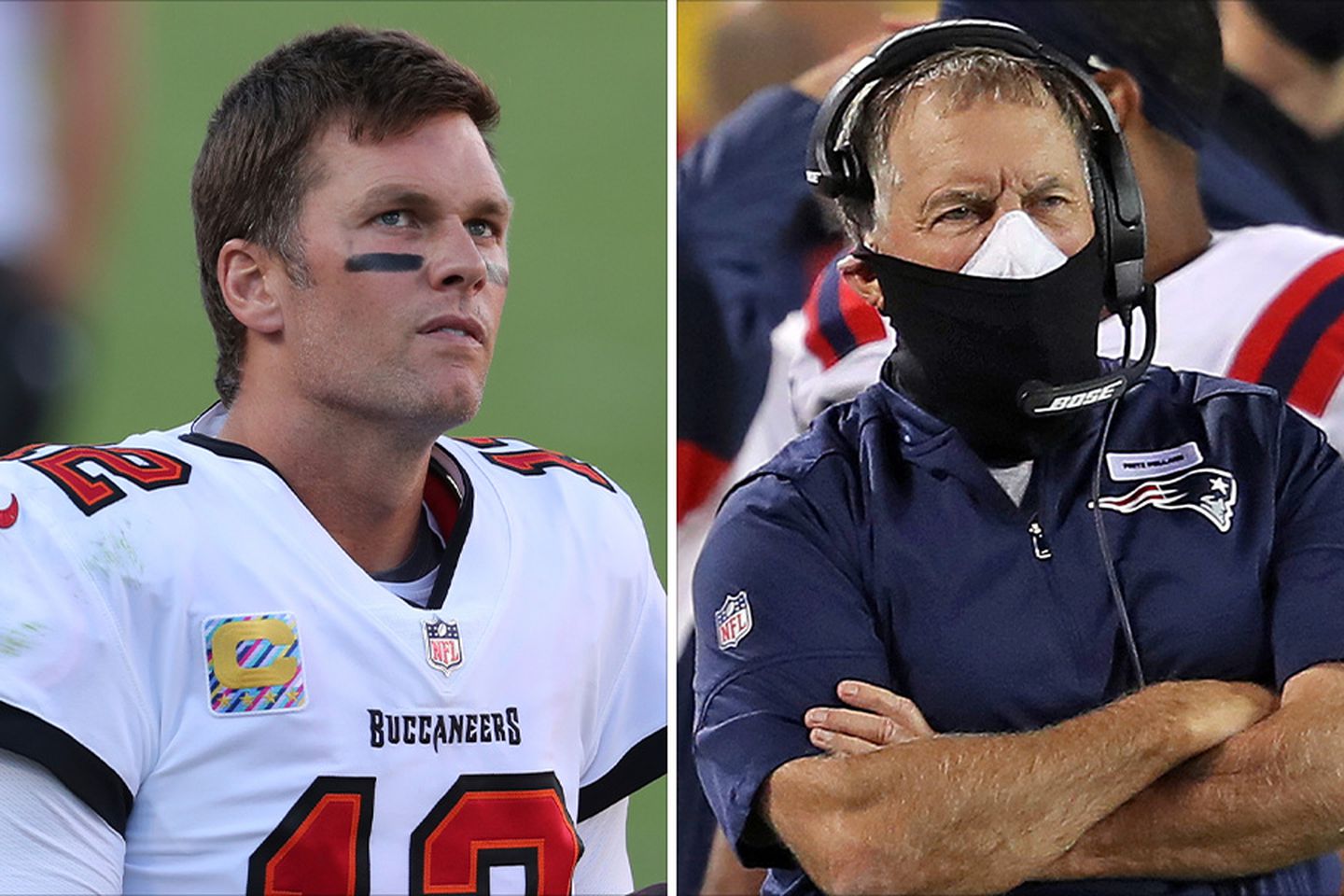 Tonight sees the return of Tom Brady to New England. The QB played there 20 years and racked up all kinds of numbers and broke all kinds of records. His most important feat being the 6 Super Bowl wins of course.
As you know, Brady went on to win another Super Bowl with his current NFL team the Tampa Bay Bucs. His star is shining as bright as it ever has while Bill Belichick's certainly is not.
Bill signed Cam Newton last year and suffered a losing season. This year he has rookie QB Mac Jones leading the team and is off to a 1-2 start. The Bucs and TB12 are 2-1.
Bucs Preview
Though the Bucs are 2-1 straight up, it hasn't looked very good. They barely score more than they allow. The offense is scoring 34 PPG but the D is allowing right around 30 PPG. If Brady and his Bucs want to win the Super Bowl again the defense is going to have to play better. There is not exception here.
The offense is without star TE Rob Gronkowski. He has broken ribs and is expected to miss at least 3 weeks. They are also without 3rd down RB Giovanni Bernard. He is out with a knee injury. DE Jason Pierre-Paul is also out for this game.
Patriots Preview
The Pats have been playing as well as expected with a rookie QB behind center. Though, they could easily be 2-1 if there wasn't a fumble at the end of the Miami game in week 1. There is still plenty of hope for the Patriots and many are comparing rookie Mac Brown to a rookie Tom Brady. I wouldn't go that far.
RB James White is the only player listed officially as "out" for the Pats. There are other star players like LB Kyle Van Noy and K Nick Folk who are listed as questionable but they will most likely play.
Direct Stats Matchup
| Tampa Bay Buccaneers | Team NAME | NE Patriots |
| --- | --- | --- |
| 34.33 | OFFENSE | 18 |
| 29.33 | DEFENSE | 17 |
| 5 | DIFFERENTIAL | 1 |
| 349.67 | PASS YARDS | 226 |
| 56.33 | RUSH YARDS | 91.67 |
| 338.33 | PASS YARDS ALLOWED | 159.67 |
| 63.67 | RUSH YARDS ALLOWED | 122.67 |
| 0.34 | TURNOVER DIFFERENTIAL | 0 |
Pick
To be honest, at first glance I was thinking this is a chance for TB12 and Gronk to come in and smash his old coach and show him who is boss. But the numbers and injury report dictate a different outcome probability.
The current line at SBAodds.com is NE -7. Key Bucs injuries, home crowd advantage and TB's terrible points/points allowed ratio have me taking the Pats +7 in this one. Buy the hook if you can. That way if the Pats lose by 7 you still get paid. You can bet it now at one of our top rated sportsbooks with the comfort in knowing you will 100% get paid if you win.
Oh, it should also be noted that 75% of the betting public has picked the Bucs to win and cover the 7 points. If you are a reader of ours you know how much I love going against the public.