Patriots Release Stephon Gilmore & Other NFL Moves
October 6, 2021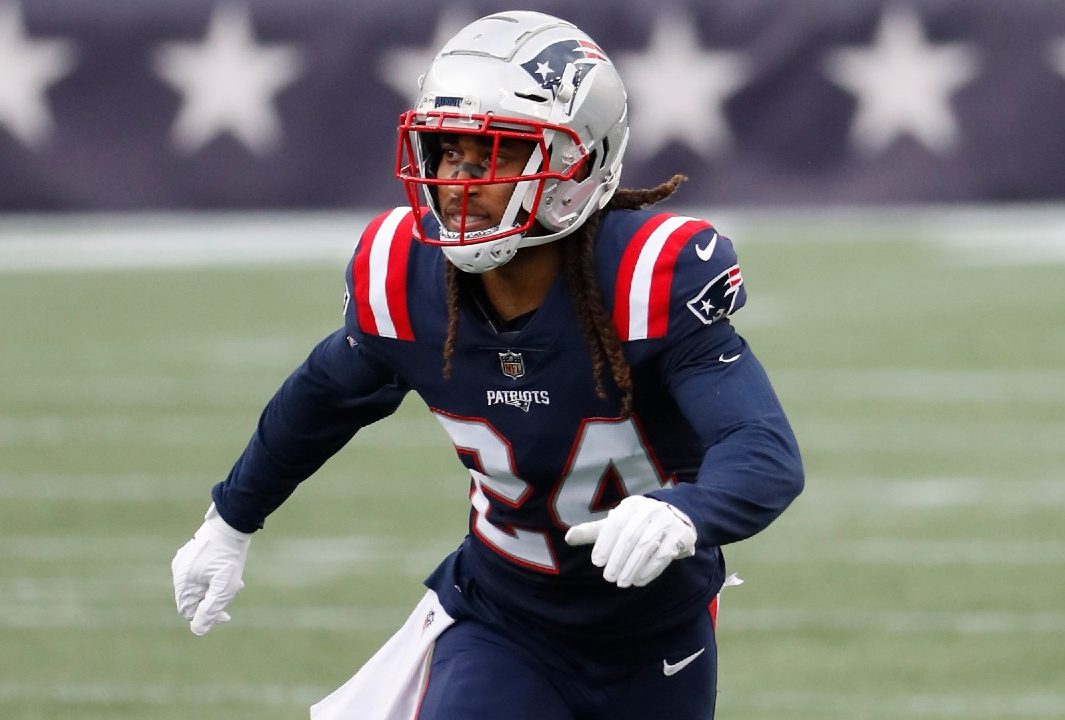 In one of the more stunning player moves in recent memory, the New England Patriots have released 2019 NFL Defensive Player of the Year Stephon Gilmore.
Gilmore, a three-time All-Pro cornerback, is currently on the physically unable to perform list as he continues to recover from a torn quad suffered last season, but he was eligible to come off that list on October 17.
At the heart of the release is a contract dispute that has been going on for two seasons. In 2017 he signed a five-year, $70 million contract, which by 2020 left him woefully underpaid as compared to the other elite cornerbacks around the league. Gilmore and the Pats worked on negotiations last season, but instead of an extension, the team agreed to move up a portion of his base salary from 2021.
That, however, meant that the two sides would again engage in negotiations for this season, which started in the spring and never resulted in a new contract. Instead, the negotiations had Gilmore holding out by skipping OTAs and the team's mandatory minicamp and accruing $96,000 in fines.
The move on Wednesday for the Patriots frees up $5.8 million in cap space, and will no doubt open up a bidding war for Gilmore's services. An impact player with his resume just doesn't hit the market in the middle of a season.
After the news broke, Gilmore released the following statement:
"Pat's Nation, it is with mixed emotions that I announce my goodbye to this great fan base. We enjoyed so much success together and you have been an incredible inspiration for my individual achievements. Thank you for supporting this Rock Hill kid and allowing him to achieve his NFL dreams."
Gilmore also personally thanked Patriots owner Robert Kraft, but did not name Bill Belichick in his goodbye, instead, referencing "the coaches."
Because of Tom Brady and injuries to the Tampa Bay cornerbacks, the Buccaneers were immediately mentioned as a potential landing spot for Gilmore. Complicating a move like that is last week's signing of Richard Sherman, and the limited cap space the Bucs currently have. According to OverTheCap.com, the Buccaneers have only $3.35 million in available money for 2021, which ranks 21st in the league.
Cowboys Release Jaylon Smith
Another surprise release this week was Tuesday's decision by the Cowboys to cut ties with former Pro Bowl linebacker Jaylon Smith. It was just this Sunday that Smith was a team captain for the Cowboys' win over the Panthers.
Smith, a second-round pick in 2016 out of Notre Dame, started every game for the Cowboys from 2018 to 2020, but with Micah Parsons playing like the Rookie of the Year, Smith only started two of the Cowboys' four games this season and played in just over half the defensive snaps.
The Cowboys still owe Smith $7.2 million, and his release does not save them any money this season. But reportedly it was the $9.2 million injury guarantee for 2022 that had the financial guys in Dallas worried. That money, as part of the contract extension Smith, signed prior to the 2019 season, comes off their books.
The Cowboys did try to trade Smith first, but partially because of his contract, there weren't any takers.
Meanwhile, Micha Parsons moved to the top of the board for odds to win defensive Rookie of the Year, tied with Partick Surtain at +400.
Chiefs Move Josh Gordon to 53-Man Roster
It's been two years since we last saw Josh Gordon on a football field and eight years since he broke out as a star with 1,646 yards as a second-year wide receiver with the Browns. But he has now taken the final step in making a return from his sixth NFL suspension, joining the Chiefs' active roster ahead of Sunday's game with the Bills.
Gordon was reinstated by commissioner Roger Goodell on September 27, and he signed with the Chiefs the next day. And reportedly he has looked great in practice and picked up the Kansas City offense quickly, making it possible that he will make his Chiefs debut this Sunday night.
Chiefs quarterback Patrick Mahomes called the prospect of throwing the ball to Gordon "definitely exciting."
Head coach Andy Reid stopped short of guaranteeing that Gordon would be active for Sunday's game, but all signs from the Chiefs and Gordon make it seem likely to happen. Betting markets on the other hand, seem to disagree, as the BetUS Sportsbook's NFL point spread odds have seen money come on the Buffalo Bills as a three-point underdog — taking the spread down to 2½.