Expand NFL Point Spread Markets at America's Bookie
October 11, 2021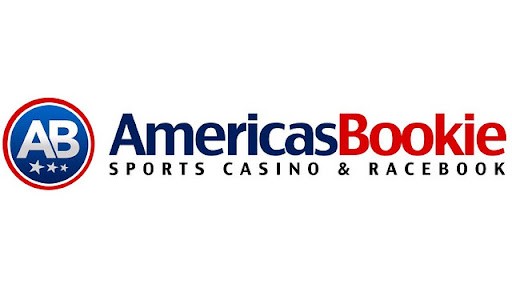 There are any number of different ways to wager on NFL games at America's Bookie online sportsbook. As America's Most Trusted Sports Bookie, this top-rated online book is always looking for new and innovative concepts to enhance your online sports betting experience.
For more than a decade, America's Bookie has been catering to US players. This is one of the few online books that offers matching bonuses on every deposit you make into your online betting account. These bonuses start at a 30% match with just three required rollovers. They can be maxed out at 100% with a low 10x rollover requirement.
America's Bookie has one of the top customer service teams in the online gaming industry. 
America's Bookie is also unique in that it offers a comprehensive customer loyalty incentive. The AB Reward Program awards valuable points for online betting activity. These points can be saved and redeemed for free payouts, free bet credit and other on-site perks. Reward points do not have an expiration date so they can be saved up and used for whatever interests you the most.
Moving to America's Bookie betting board, there are multiple markets offered for the most common betting options. For example, you are likely to find multiple markets for NFL point spreads covering all of that week's games.
Best Sportsbook Bonuses for Football Season in 2021
Spreads are added for first quarter and halftime bets. There may be alternate spreads posted with adjusted betting odds. If the Dallas Cowboys are listed as three-point home favorites at standard -110 juice, you might be able to extend that spread to four points and bet that game at even money.
You also have the option to bet games live after the opening kickoff. All the same point spread markets remain in place with adjustments made at natural breaks in the game. These adjustments are based on what has taken place so far on the field.
The whole idea is to add as much diversity as possible to the betting experience. America's Bookie uses these expanded NFL point spread markets to enhance your betting strategy. Multiple markets give you the chance to double down on certain bets when the game is going your way. You can use these added markets as a way to hedge a previous wager when a game gets off to an unexpected start.
America's Bookie will release the  opening NFL spreads along with game totals and money lines about a week out from the actual opening kickoff. As the week wears on, you can look for added betting options as well as a list of prop bet options for every NFL game.
Game props cover a wide base of betting options that include scoring, team and individual player odds. This is another way to diversify your overall NFL betting strategy. These props can also be used in conjunction with straight bets on the NFL spread.
If you have the Cowboys covering the three points at home against the New York Giants, you can also bet the prop that Dallas is the first team to score 10 points in that game. You might want bet YES on Dallas being the first team to score.
Do yourself a favor and take some time studying America's Bookie betting board ahead of the next round of NFL games. You are guaranteed to find more than a few ways to expand your betting strategy beyond a basic point spread wager.