Things To Check On Online Sports Betting Sites
October 16, 2021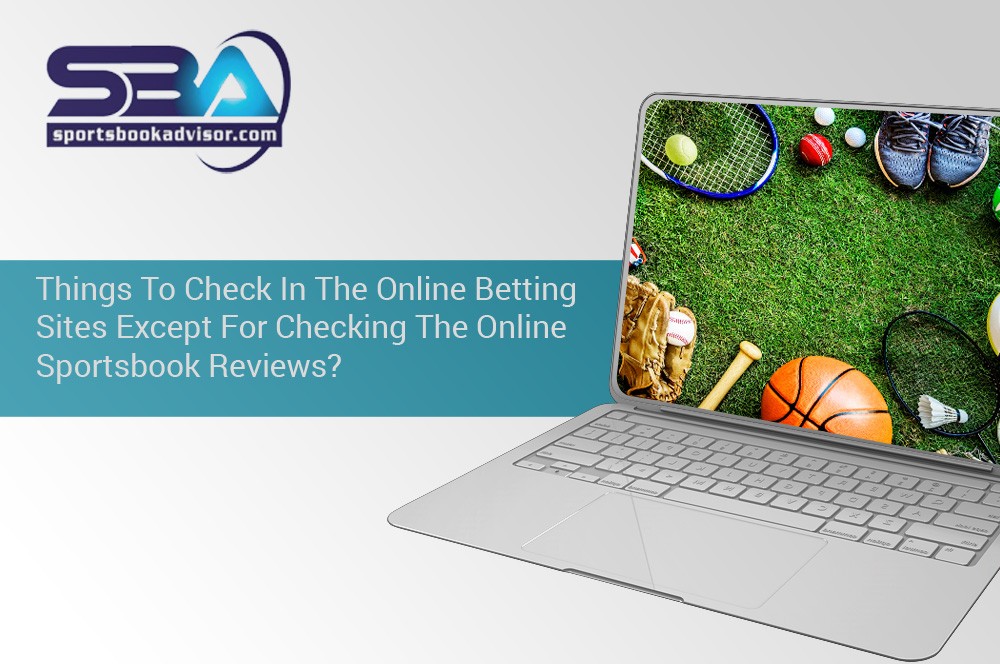 If you are eager to explore the amazing world of sports betting, it is necessary to understand several things before you get started. Apart from checking the online sportsbook reviews, it is important to know the things to do and the things to avoid improving your overall experience. So, here are the important things to check in the online betting sites before you start placing sports bets online.
1. Online sports betting is not legal in every jurisdiction: The laws, rules, and regulations for online sports betting often vary from state to state and these are continuously evolving. While some states legalize it, others prohibit this activity strictly. And in some areas, the concept of online sports betting is still in the gray area. Therefore, before you place the bets, you must do the homework thoroughly. If your area doesn't have any particular law regarding online gambling, then check out for the details like if anyone has been arrested or in trouble for betting online. To make a wise decision, you can also consult with an attorney, who can offer you the required legal advice..
2. Not all sportsbooks are equal: Although you might find it irresistible to sign up with the first online sportsbook that you come across on the web, this is not the right thing to do. You have to remember one thing that all the sportsbooks are not equal. Some of them are reliable and secure and some are not. Besides, some of the sites allow users to place bets where some don't. Therefore, you should find out a site that accepts bets across the globe. Besides, it is important to research to find out the sportsbooks that operate in your region. Next, check the sportsbook reviews to find out details like how many years it is operating, what bonuses are available, or how attractive the lines are compared to other sportsbooks. It will help you to make an informed decision while differentiating things.
3. Making deposits with online sportsbooks never means that you can withdraw: Although many online betting sites ask you to deposit cash to place wagers or to start the game, not all of them offer you the scope to withdraw the winnings. The main reasons behind it are that either the website is fraudulent and would disappear with the winnings, or they don't have options for withdrawal for the jurisdiction where you stay. Another reason is that the payment method you use never allows you to withdraw your payouts. To get rid of this situation, you should find several good sports betting websites online that offer withdrawal options for the jurisdiction where you live. Also, check out the payment methods that work best for getting the cashout.
4. Understand the lines properly before you place a bet: This is a very common scenario among the punters. But when you are starting new, it is important to be aware of the lines properly before placing the bet. It is very important as the sports betting sites never show the lines in a similar way. So, the tactic you apply for one site will not work for another.
5. You can even play online for free: The majority of the leading online sports betting websites allow the players to play certain games for free. Although the free games will not offer you many rewards, these games will help you to learn the necessary strategies before placing a bet for real money. So, taking part in these games is highly beneficial for beginners, who don't want to stake their cash immediately after starting to play.