The Importance of Up-to-Date Injury Information in Sports Betting
November 20, 2021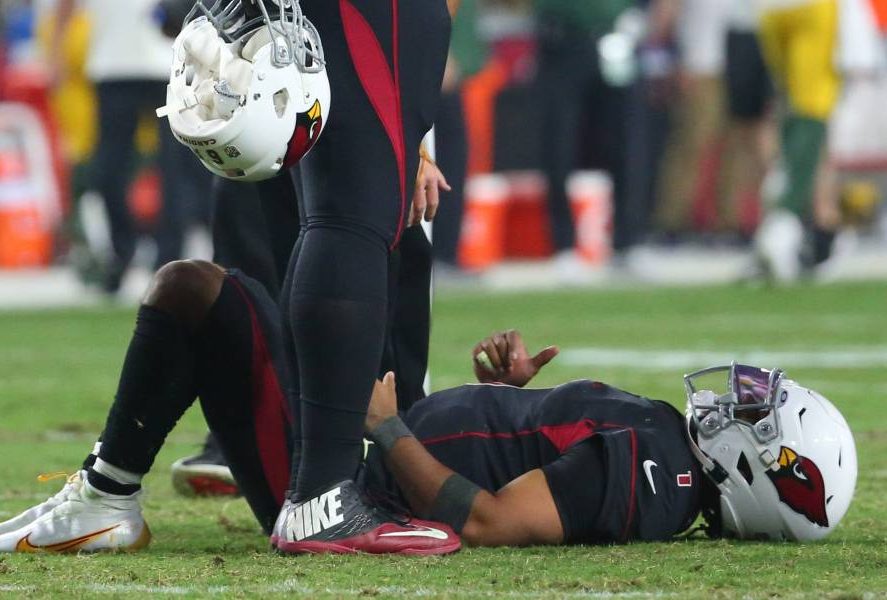 On Nov. 7, the Arizona Cardinals went to San Francisco to take on their NFC West rival. At 7-1, it was no surprise that the Cardinals opened as a 3-point favorite at top rated sportsbooks. Arizona already had a 17-10 win over the Niners at home this season. 
Not long before game time, it was announced that Arizona QB Kyler Murray and All-Pro WR DeAndre Hopkins would not play. Murray's sprained ankle was a concern, but the Arizona quarterback being held out was a surprise to bettors. As a result, there was a huge line shift resulting in San Francisco becoming a 5.5-point favorite. 
In a weird twist, Cardinals backup QB Colt McCoy led Arizona to a relatively easy 31-17 victory. For a number of bettors, the resulting line shift led to some scrambling and, eventually, too many losses. This example is just one of many that supports the idea that sports bettors need up-to-date injury information. The question is how to get it.
Understanding Injury Reports
It helps to understand the injury reports in different sports. In the NFL for example, a practice report comes out early in the week indicating if players miss practice or are limited in practice. A full injury report comes out on Friday identifying players, their injuries, and their status for the next game.
In the NBA, a full injury report is due to the league by 5 p.m. ET on the day before a game (by 1 p.m. ET on the second day of back-to-back games). The NBA's report is updated every hour and can be accessed by visiting the NBA's official website, official.nba.com. 
Information on college sports is harder to obtain as there are no requirements to divulge any injury information and since college football and basketball players are also students there are some legal issues in revealing any information on individuals.
Regardless, the successful sports bettor's best tool is information. In today's information age, there is access to all sorts of statistics, past histories, and much more. There is also access to injury information that can help bettors in making their picks.
Finding Injury Information
The Internet Age has made it much easier to obtain data. A simple mouse click can open a whole world of information on a single game on any given night. Bettors need to keep up with the times and can do so a number of ways. It's still possible to catch information on ESPN's crawler. The issue, of course, is that the information isn't immediate. 
The best way to get up-to-date injury information is to sign up for a service that provides it. There are several out there these days and many offer a downloadable app that can be accessed via a smart device. 
SportsInsights.com, now part of the Action Network, is one such service. Action Labs members are able to subscribe and receive injury alerts in any number of sports. Any breaking injury news to key players is sent via email, text, or push notification to help bettors make the best possible betting decision.
OddsTrader also has a sports betting app that offers bettors a wealth of information on virtually every game on a daily betting board. One of the key pieces of information is the Injury tab which includes a detailed report of injured players, their injuries, and expected dates of return. Information from various sports outlets is included too.
These are just a few of the many available resources at bettors' fingertips. Arm yourself with the best, most accurate and up-to-date information before making betting decisions. Make sure injury information is included.