The Miami Dolphins' Road to the Playoffs
December 1, 2021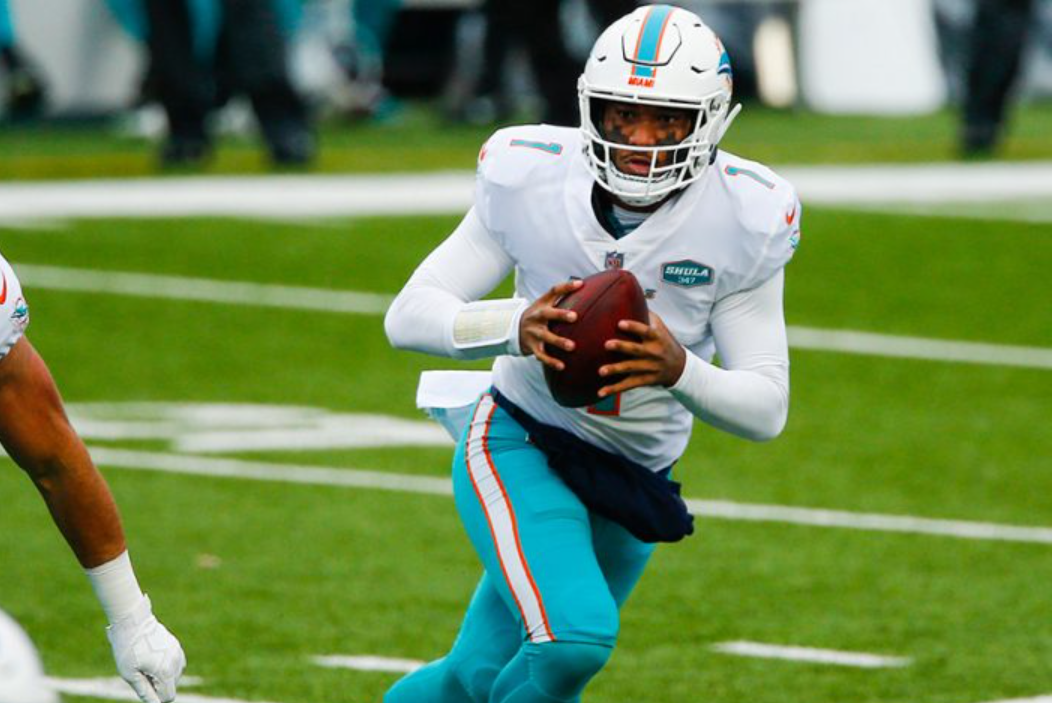 You can almost hear the echo of ex-Colts head coach Jim Mora, "Playoffs? Playoffs?" Yes, the Miami Dolphins have a shot at the postseason this year. Sure, they are just 5-7 but look at what they have done over the last month or so.
Miami head coach Brian Flores has led his team to four straight victories. Flores is probably not the guy to teach the course on how to start an NFL season quickly, but he could most certainly be the guy in a course on finishing. 
In his two-year-plus career, Flores has done the following at the start of a season. In 2019, the Dolphins started 0-7. Last year, they began the season 1-3. This year, the memory of the 1-7 start has been erased by four straight wins. In 2019, Miami went 5-4 to close the season and last year the Dolphins wound up 10-6. 
The potential is there to do something similar in 2021. One look at the last four wins and there may be some skeptics. Two of the victories were against Houston (2-9) and the New York Jets (3-8). The other two wins were more impressive, especially the 22-10 victory over Baltimore on a Thursday night. Last week, Miami caught Carolina at a great time giving QB Cam Newton fits in a 33-10 victory.
Miami's defense has been very good over the last four games. They held the Panthers to just 10 points by sacking Newton and backup P.J. Walker five times, picking them off three times, and holding Carolina to just 64 yards rushing. Over the course of the four games, Miami has allowed just 46 total points, an average of just over 10 per game.
The Dolphins have five games remaining. They will face the Giants (4-7) this week before getting a week off. Then, they get the Jets again at home. They travel to New Orleans, which is 5-6 and has lost four straight games before going to Tennessee. The Titans are 8-4, but they have lost their last two in a row. 
The toughest remaining game is the season finale. Miami will host New England, which looks to be the best team in the AFC right now. Keep this mind though. Miami has won the last two straight and three of the last four against the Patriots. They started this season with a 17-16 win over New England and its rookie quarterback Mac Jones. 
It should be noted at this time that the Miami Dolphins are +40000 at BetUS.com (For a free account of $100 contact us) – a team mind you that just reeled off four straight wins and has a fairly cupcake remaining schedule which looks like this:
N.Y. Giants (4-7)
N.Y. Jets (3-8)
New Orleans Saints (currently on a four game losing streak)
Tennessee Titans (2 game losing streak and haven't been same since losing Derrick Henry for Season)
New England Patriots (Miami beat them in Foxborough this season and will play them in Miami)
You can see that it is not impossible and perhaps it is even likely that the Dolphins will finish with a winning record. As it stands now, the seven-team AFC playoff field, in order of seeding, would look like this:
Baltimore

New England

Tennessee

Kansas City

Cincinnati

Buffalo

LA Chargers
Other teams in the hunt include Las Vegas and Denver, both of which are 6-5, Indianapolis and Cleveland, both 6-6 and Pittsburgh, which is 5-5-1. Miami would be in the next tier of teams knocking on the postseason door. 
Of the remaining AFC teams in the hunt for the postseason, seven of them rank among the top ten teams in the NFL with the most difficult remaining schedules. Cleveland and Pittsburgh rank No. 1 and 2 and Baltimore and Cincinnati are fourth and fifth. While those teams from the AFC North beat each other up the rest of the season, there is a path for a 10-7 or even 9-8 Miami to get into the postseason.