Free Agency Impacting World Series Odds
December 2, 2021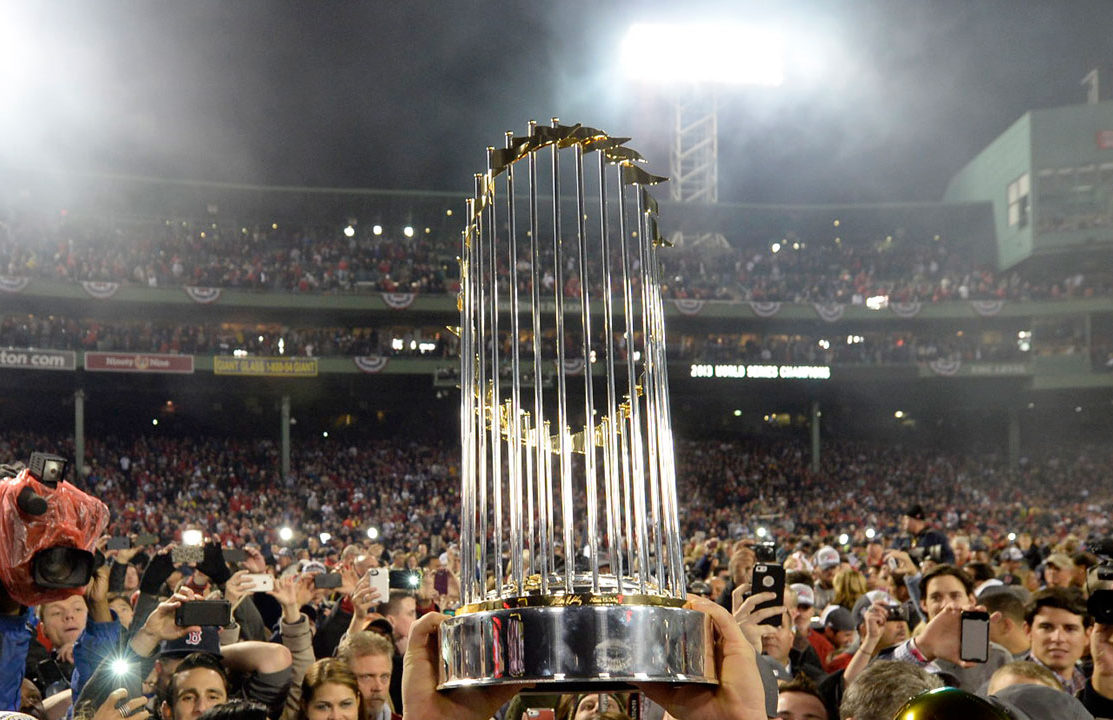 Just last week, the New York Mets were listed at +1800 to win the 2022 World Series. Fast forward a week and my how times change. The Mets are now dialed in at +1200 at top rated sportsbooks and among the top five favorites to win it all next season. A number of other teams have made some serious free agent moves as well. As a result, their World Series odds have shifted. 
With free agency underway, the league is in the midst of its first lockout since 1990. The lockout was anticipated and comes at a time long before spring training. The lockout also means that all communication between teams and players must end until a deal is reached. That shuts down free agency, but here is what has transpired so far.
Mets Making Moves
The first thing the Mets wanted to do was to add to an already deep pitching rotation. New York went out and got the best – Max Scherzer. The three-time Cy Young Award winner spent the second half of last season tearing it up for the Los Angeles Dodgers. Scherzer would go 7-0 with a ridiculous 1.98 ERA for the Dodgers. 
For the season, Scherzer ended up 15-4 overall. He spent the first half of the season in Washington. Now, he will team up with one of the other more dominant pitchers in the game in the Mets Jacob de Grom. The Mets ace was on pace to break the modern-day ERA record held by Bob Gibson before he was injured. A healthy de Grom along with Scherzer, Taijuan Walker, and the young Tylor Megill will give the Mets one of the best starting pitching rotations in baseball.
Then, you add in the Mets acquisitions of Eduardo Escobar and Starling Marte. There are also other big-name free agents that New York has its eyes on. Those names include Clayton Kershaw and Robbie Ray among others.
Toronto Adds Pitcher
The Blue Jays have one of the best lineups in baseball bolstered by MLB home run king Vladimir Guerrero Jr. who hit 48 dingers in 2021. What Toronto needs to give it a chance to go deep in the postseason is pitching. They got just that with the acquisition of former Giants pitcher Kevin Gausman.
Gausman had his best MLB season in 2021 going 14-6 with a 2.81 ERA. The Blue Jays rushed to get Jose Berrios signed and they are still in the mix for former Cy Young Award winner Robbie Ray. Toronto is listed at +1250 at BetOnline.ag to win the 2022 World Series. 
Frazier to Seattle
Former Pirates All-Star second baseman Adam Frazier is taking his game to Seattle. The Mariners were one of MLB's biggest surprises in 2021. Seattle's win total opened at 73 last season. The Mariners went on to finish 90-72. That's significant because Seattle had a minus-51 run differential.
That's where Frazier comes in. If the Mariners can get 3B Kyle Seager signed as well as P Yusei Kikuchi, they can make another playoff run in 2022. Seattle's World Series odds dropped from +3500 to +3350 as a result of the Frazier move.
Angels Get Pitching Help
The worst pitching rotation in baseball last year was probably the Angels. L.A. used 40 different pitchers last season. There were 17 different starting pitchers used over the course of the 2021 campaign.
One of those was, of course, AL MVP Shohei Ohtani. He will return as will a healthy Mike Trout. In order to battle for the postseason and ultimately the World Series, the Angels need starting pitching help. They got it with the signing of former Mets star Noah Syndergaard. The right-hander has only pitched two innings since 2019, but he is still one of the most feared pitchers in baseball.
Los Angeles also added Michael Lorenzen who spent seven years in Cincinnati. Lorenzen has been a starter and a reliever and even played in the outfield for the Reds in his career. The Angels want Lorenzen to focus on being a starting pitcher. With the two pitching additions, the Angels saw their 2022 World Series odds improve from +3750 to +3000.